POETRY BOOKS & PUBLICATIONS:
---
Note: Due to copyright restrictions, only selected portions of Jim Morrison's published poetry books are available for viewing in this section.
THE LORDS
NOTES ON VISION
In 1969, Jim Morrison published his first poetical anthology, 'The Lords - Notes On Vision' in a folder-type format that held 82 unnumbered and unbound pages that could be rearranged in any order by the reader. As a private release, only 100 copies were printed and given out one at a time by Jim himself. By 1970, the written works had blended with another private publication known as 'The New Creatures' and adapted into the better known 'The Lords & The New Creatures' published by Simon & Schuster. Original copies of The Lords featured three poems not included in the 1970 Simon & Schuster book. A special thanks to BallroomDays67 for providing the 3 missing poems from this rare original edition to the MildEquator site!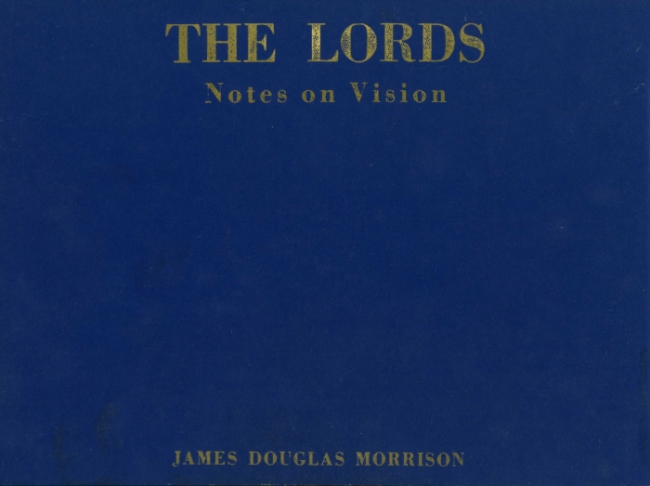 Contributed By: BallroomDays67
INSIDE: