Marketplace:
Select A Category...
INDEPENDENT RELEASES
Note: Products are listed by release date.
---
FRIENDS GATHERED TOGETHER
A BOOK BY FRANK LISCIANDRO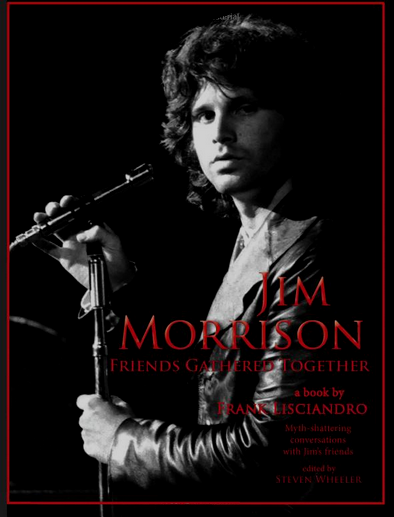 "Jim Morrison... We know the stories, but does anyone know the real man? If you don't know where the truth ends and the fiction begins, you're not alone. Lies, myths, rumors and tall tales spread by people who didn't know him have masked Jim Morrison and clouded what he accomplished.

Fearing that the original, actual real Jim would become hopelessly lost, Frank Lisciandro, Jim's friend and film collaborator, gathered together more than a dozen of Morrison's friends for a series of conversations and interviews. In the transcripts of these talks Jim Morrison is candidly brought to light by the people who knew him, who were his pals, colleagues, mentors and lovers. Jim Morrison: Friends Gathered Together confronts and sweeps away the fantasy to illuminate an extraordinary man and gifted creative artist."
FEATURING CONVERSATIONS WITH:
Fud Ford, Phil O'Leno, Rich Linnell, Bill Siddons, Ron Alan, Vince Treanor, Ginny Ganahl, Michael McClure, Cheri Siddons, Kathy Lisciandro, Leon Barnard, Eva Gardonyi, & Babe Hill

Available From Amazon.com:
JANUARY 16TH - 2014
"A third publication by Frank Lisciandro in an unintended series of photojournals revealing the character and true life being of Jim Morrison. Featuring over 50 original photographs, many unpublished, 'Friends Gathered Together' is a refreshing and valuable addition the ever growing catalogue of books and literature focusing on the life and times of Jim Morrison and The Doors. Through conversations with thirteen people who knew Jim Morrison throughout his lifetime, and Frank Lisciandro's own accounts as photographer and companion of Jim, old fans and new will treasure this book for years to come."
---
THE SMITH TAPES
INTERVIEW WITH JIM MORRISON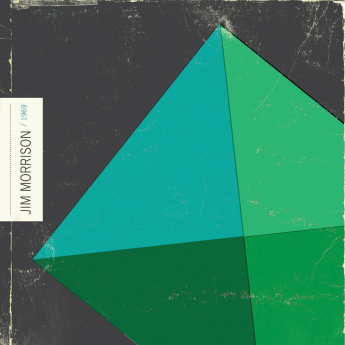 "Unearthed and unheard after more than forty years, the interviews of Village Voice journalist and radio personality Howard Smith are available for the first time on iTunes and Amazon MP3. Jim Morrison and The Doors have just finished recording their iconic album, Morrison Hotel when he sits down for this intense interview. Howard manages to break his rock-star shell about half-way through."
RELEASE DATE: SEPTEMBER 3RD - 2013 (CD)
Available On CD from Amazon.com
AND
TheSmithTapes.com
Cick HERE for an exclusive download extra made available only from MildEquator.com, and be sure to check out Jim Cherry's review of the release on The Doors Examiner!
---
THE DOORS UNHINGED
JIM MORRISON'S LEGACY GOES ON TRIAL
By JOHN DENSMORE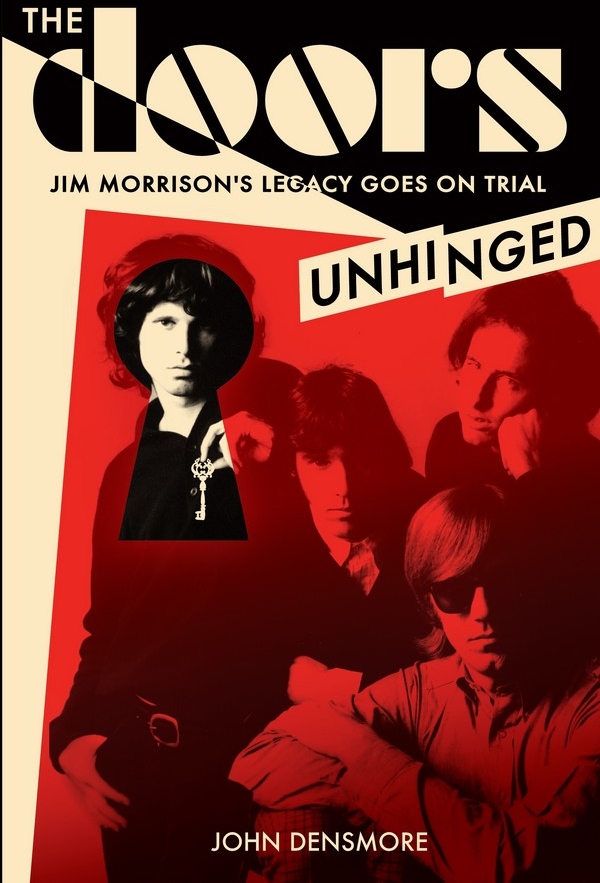 "For fans of the Doors, timeless tracks like 'Break on Through' and 'Light My Fire' were the soundtrack to an era, and Jim Morrison's lyrics the voice of a revolution. Holding steadfast to their progressive 1960s ideology, the members of The Doors refused to sell out and, as four equal members, agreed that their music would never be used to push cars or cigarettes. Then, more than thirty years after Jim Morrison's death, Cadillac offered the remaining members an astounding $15 million for the use of a song. Drummer John Densmore vetoed the deal, but his former band mates Ray Manzarek and Robby Krieger had a hard time turning down all that money. Soon afterwards, Manzarek and Krieger took a new incarnation of the band out on the road, under the misleading moniker The Doors of the 21st Century, using Jim Morrison's face to sell tickets. When Densmore took legal action against his friends and band mates to defend Morrison's artistic legacy, he landed in court, the subject of a countersuit."
RELEASE DATE: APRIL 17TH - 2013
Available From Amazon.com
"Featuring previously-unreleased photos of Jim Morrison, the band, the Morrison family, and the author himself, Densmore's second book gives readers an intimate glimpse into this recent chapter of The Doors' history. With endorsements and support from Neil Young, Tom Petty, Bonnie Raitt, Randy Newman, Tom Waits, Eddie Vedder, Jim Ladd, Oliver Stone, Tim Robbins, Jeff Bridges, Michael Blake, Tom Robbins, Michael Connelly, Anthony DeCurtis, Nigel Williamson, Pearl 'Penny' Courson, and the Jim Morrison estate, John Densmore's THE DOORS: UNHINGED is a humorous and heartbreaking account of one man's fight to preserve the meaning behind the music. Densmore joins the growing number of authors opting to tell their story their way by self-publishing via Amazon.com's indie publishing platforms, CreateSpace and Kindle Direct Publishing. "
---
THE DOORS EXAMINED
BY JIM CHERRY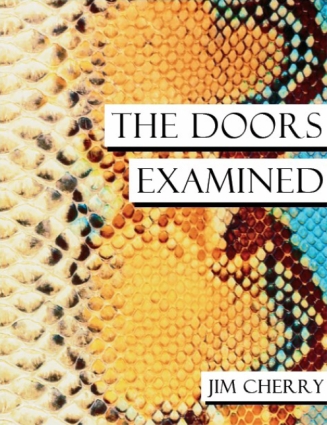 "Jim Morrison, Ray Manzarek, Robby Krieger and John Densmore. Welcome to the known, the unknown, and the in between. Welcome to The Doors Examined. The Doors remain one of the most influential and exciting bands in rock 'n' roll history, and The Doors Examined offers a unique, expressive insight into the history of the band, their influence on culture, and the group's journey following the death of Jim Morrison in Paris in 1971. It starts at the beginning, on a Venice Beach rooftop, and takes the reader on an invigorating journey, from The Whisky a Go-Go to the Dinner Key Auditorium, The Ed Sullivan Show to Pere Lachaise Cemetery. Comprised of selected acclaimed articles from The Doors Examiner, The Doors Examined also serves up original content that assesses seminal albums, how the group's music has influenced other artists, and key people in the band's history; people like Jac Holzman, Paul Rothchild, Bruce Botnick, and Pam Courson. Full book details are available on the Bennion Kearny website. The Doors Examined is a must read investigation into one of the greatest rock 'n' roll bands of all time."
RELEASE DATE: MARCH 19TH - 2013
Available From Amazon.com
---
'INFINITE' - VINYL & SACD
ACOUSTIC SOUNDS INC.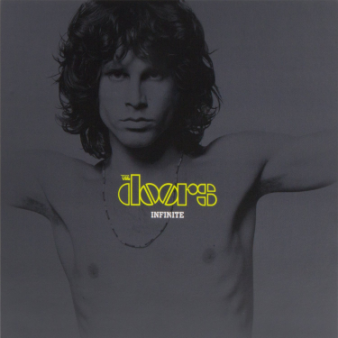 Analogue Productions and Acoustic Sounds bring you The Doors - the band's six Morrison-era albums, all 45 RPM double LPs, in a box set. Box sets limited to 2,500 numbered copies each on 200-gram vinyl; also available on Multichannel Hybrid SACD! All remastered from the original sources by Doug Sax and The Doors original engineer Bruce Botnick. LPs pressed at 45 RPM by Quality Record Pressings! Booklet included featuring 19 photographs and a 2,700-word essay by The Doors biographer Ben Fong-Torres, esteemed rock journalist and former Rolling Stone editor, all packaged in a textured, fold-over box.
Vinyl Available From Amazon.com & AcousticSounds.com
FEBRUARY 19TH - 2013
SACD Available From Amazon.com & AcousticSounds.com
MAY 14TH - 2013
---
T.E BREITENBACH'S TRIPTYCH
In late 1970, artist T.E. Breitenbach designed what was never used as the cover artwork for Jim Morrison's poetry album 'An American Prayer'. Thom has been kind enough to allow MildEquator to feature his painting and personal correspondence from Jim regarding the painting. Click HERE to view the letters.
Artist's Website:
http://www.tebreitenbach.com/

Poster:
24x36 - $24.00 USD