While working as a desk chief for the Baltimore Sun, Bob Grover travels to Philadelphia to attend The Doors performance at The Spectrum and write an article on the events taking place for readers back home in Baltimore. He returns home and prints his review in the Sun on May 10th, the day The Doors are scheduled to arrive and perform in his hometown. MildEquator.com is pleased to feature here, Bob's original Baltimore Sun article and backstage press pass for the Philadelphia show. We'd like to give a special thanks to Bob for his commentary and unique contribution to the site here in our Showcase section!



"At the time of The Doors concerts, I was the copy desk chief at the Baltimore Sun, writing occasional articles on music on the side. Morrison's people wanted to assure parents that his Baltimore show would not be indecent, so they brought several Baltimore writers up to Philadelphia, where The Doors performed a week or two prior to their Baltimore date, to preview the performance. I remember Morrison, whom we met backstage, being friendly and chock full of charisma, his handlers doing a lot of the talking. I was given two things: a photographer's pass, and a business card from The Doors press agent, Leon Barnard."


Bob Grover,
Baltimore, MD
Copyright 2010 Bob Grover
Big Cam & the Lifters - http://www.theLifters.com





PRESS/PHOTOGRAPHER'S PASS:
"A photographer's pass for the 1970 concert in Philadelphia at The Spectrum. I don't know why it was a photographer's pass rather than, say, a reporter's pass. There were no photographers present backstage."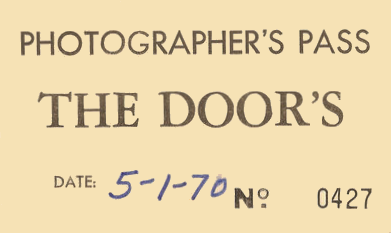 LEON BARNARD'S BUSINESS CARD:
"The Doors press agents' business card, marred by scribbling, to get a ballpoint pen writing."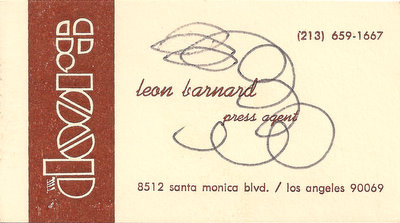 NEWSPAPER ARTICLE:
"I still have the submitted handwritten copy in my files. The article ran pretty much as I wrote it."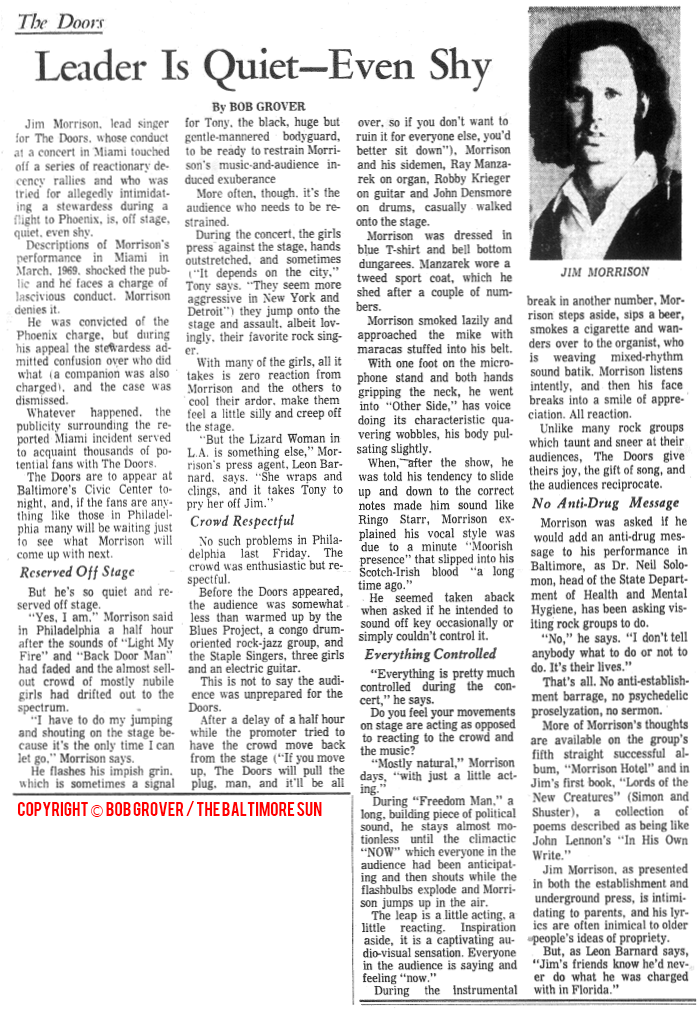 Publish Date: May 10th - 1970