Venue Address: 8901 Sunset Blvd. - West Hollywood, CA


Promotion: Whisky A Go Go
Event: Venue Exclusive

Also Performing:
Johnny Rivers (August 7-9)
The Chambers Brothers (August 7-9)
Love (August 10-21)
Typical Setlists (Greg Shaw):

1st Set
Break On Through
Take It As It Comes
Moonlight Drive
Twentieth Century Fox
I Looked At You
Money
Little Red Rooster
Unhappy Girl
When The Music's Over


2nd Set
My Eyes Have Seen You
Alabama Song
Summer's Almost Gone
Light My Fire
The Crystal Ship
Gloria
End Of The Night
Soul Kitchen
The End

Other Known Materials
Close To You
Crawling King Snake
Goin' To New York
I'm A King Bee
In The Midnight Hour
Latin Bullshit #2 (Instrumental)
Rock Me
Summertime (Instrumental)
Who Do You Love

Recordings / Film:
Unavailable
Photographers:
Unavailable
Reviews / Info:
-Setlists are comprised of early first album material, instrumentals and blues covers.
-Jac Holzman attends one of these shows and requests that Paul Rothchild also attend a performance in the very near future.
-Paul Rothchild insist that the band be signed to Elektra Records after witnessing a performance of 'Alabama Song'.
ARCHIVE/MEMORABILIA:
---
PRINT AD #1: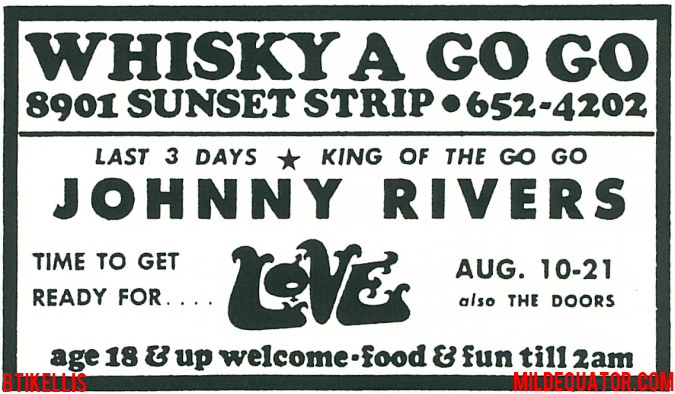 Contributed By:
BTikellis
PRINT AD #2: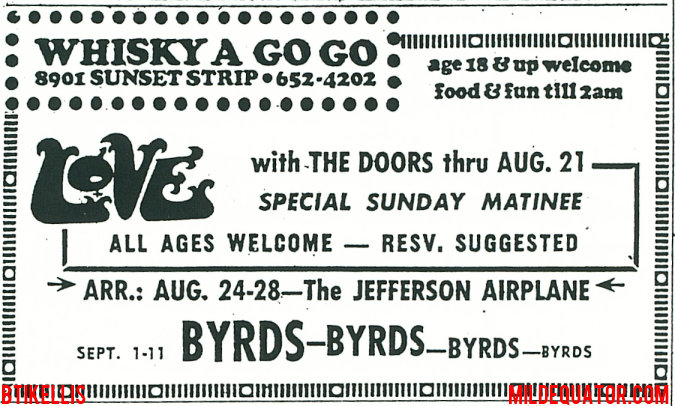 Contributed By:
BTikellis
POSTER AD: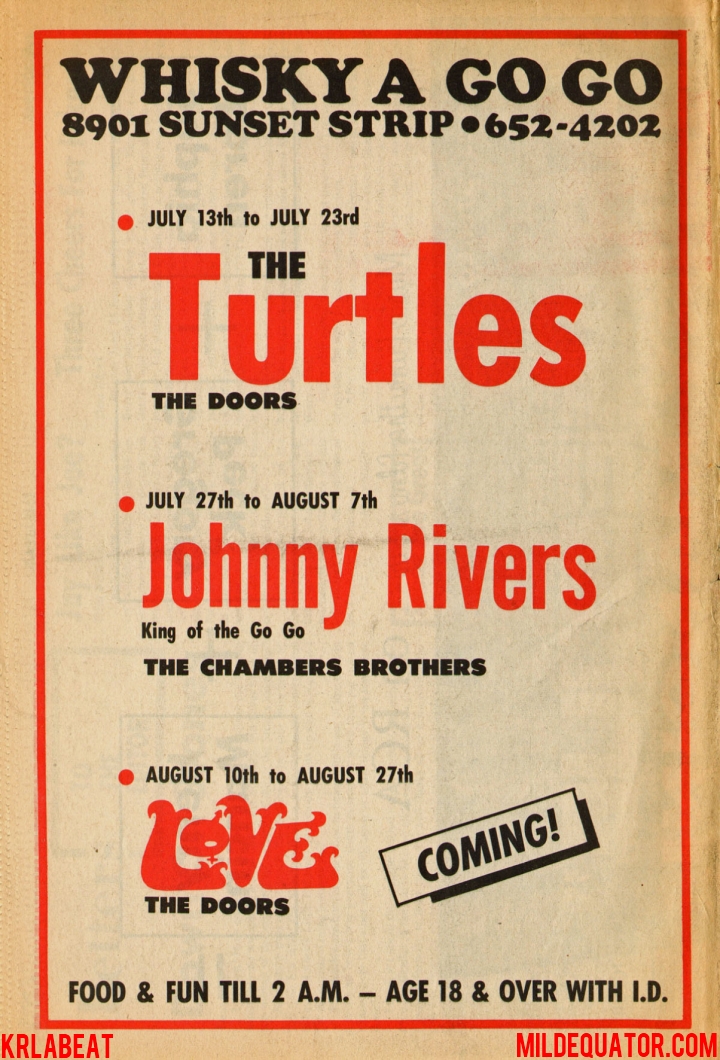 Contributed By:
KRLA Beat
PRINT AD: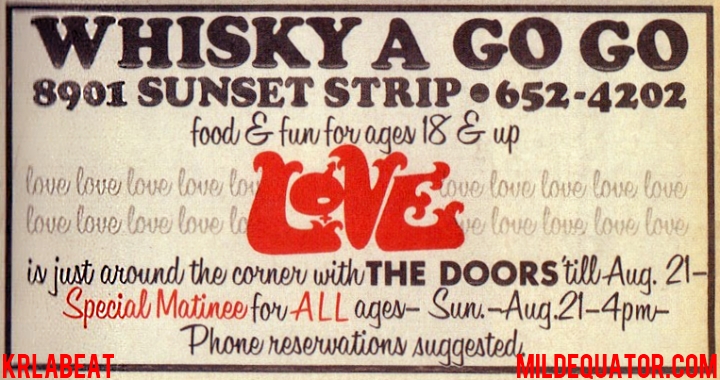 Contributed By:
KRLA Beat
---