Info:
35mm Color footage used to film Jim Morrison's original 10-page screenplay titled 'The Hitchhiker'.'HWY Productions', a private production company, was founded by Jim in March, 1969 specifically to produce the film. 'HWY: An American Pastoral', as it would later be titled, was shot by the 'Feast of Friends' crew shortly after the cancellation of the 'Feast of Friends' project. The film would be a test designed to give Jim some screentime to develop his acting abilities. Workprint copies were developed at CSI Film Labratories. Approximately 3 minutes of alternate HWY footage circulate amongst collectors. These 'outtakes' are sourced from what appears to be an original 35mm print of the film. Although there is no timecode present in the supposed outtakes, it is unknown if these portions are included in the finished version of the film, or if they are in fact outtakes. The film has remained completely unreleased until clips were used in the upcoming documentary 'When You're Strange'. Various 35mm prints are known to exist.

Jim Morrison comments: "Well, it's about a hitchhiker who.. essentially it's just a movement from a state of nature gradually to city. I don't want to say too much about it now because I don't want to ruin the trip. But, it's a pretty good film. I had the idea for it, and I play the hitchhiker. I won't say that I directed the film, but I'm producing it and overseeing the whole production. The film created itself. We finished a version of it and I think what's going to happen is instead of ending up wtih a short film like 40 or 50 minutes, we're going to add to it, and make it longer. It's really interesting in its present form but we would like to get it seen by people and unless it's feature length, it's not going to be taken very seriously. We're going to have to shoot a lot more, and then edit all that."

A Special Thanks to Paul Ferrara and Frank Lisciandro for contributing their time and efforts to this page!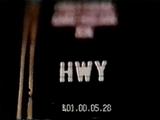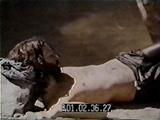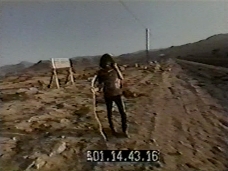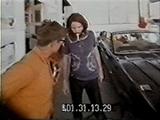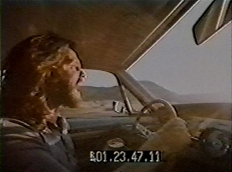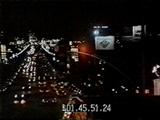 Soundtrack:
Paul & Georgia - Bald Mountain

Credits:
Jim Morrison
Frank Lisciandro
Paul Ferrara
Babe Hill
Fred Myrow - Music
Bruce Botnick - Sound Engineer
Norm Gollin - Title

Film Locations:
Note: Exact filming dates for each location are unknown. Listings appear in order as seen on workprint copies of the film.
Tahquitz Falls - Tahquitz Canyon, CA
Highway 74 - Palm Springs, CA
Joshua Tree National Monument - Joshua Tree, CA
Standard/Chevron Gas Station - Joshua Tree, CA
Various Locations - Los Angeles, CA
The Doors Office Rooftop - West Hollywood, CA
La Cienega Boulevard - West Hollywood, CA
Alta Cienega Motel - West Hollywood, CA
The Whisky a Go-Go - West Hollywood, CA
9000 Building Rooftop - West Hollywood, CA
Screenings:
03/27/1970 - Orpheum Theater - Vancouver, B.C. (World Premiere)