Info:
In September 1968, The Doors head to Great Britain for a series of sold-out performances with the Jefferson Airplane at London's Roundhouse. Upon their arrival at Heathrow Airport, producer Jo Durden-Smith of Granada Television sets to work on what would become the first ever full-length nationally networked television film on one rock music act. Shot in black & white for an edgy feel, director John Sheppard instructs the hired news-station cameramen to get up close, and The Doors performances at the Roundhouse are captured on film. Interviews, press conference, and performance footage are incorporated into the program. This one hour broadcast originally takes place in December, 1968.


Synopsis:
"It was September 1968, the venue was The Roundhouse in London's Chalk Farm, by far and away the best rock spot in the U.K., and the nearest thing to a genuine San Francisco Ballroom. The sheer power of The Doors' renditions of Light My Fire and When The Music's Over convinced all that were there that we were witnessing a piece of musical history. Whilst the power of that night can never be truly recalled, by luck or judgement, The Doors' sets were filmed and the best appears herein. Watching them perform Spanish Caravan and the rest after all these years has reinforced stated opinion that the night at The Roundhouse was the best concert I have ever attended - anywhere..." - John Platt


A Special Thanks to Geoffrey Cannon, Michael Darlow, and Lon Goddard for their contribution to this page!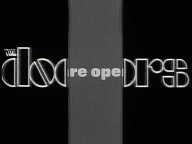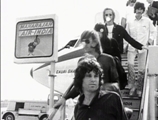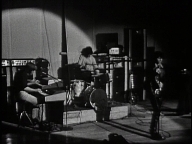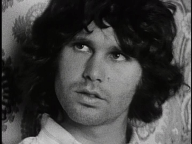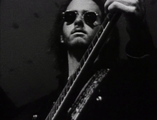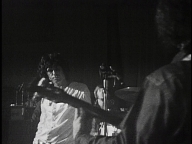 Soundtrack:
When The Music's Over
Five To One
Spanish Caravan
ICA Gallery Press Conference Interviews
Hello, I Love You (Soundcheck w/Ray On Vocals)
Band Interviews
Back Door Man
Crawling King Snake
Back Door Man
Interview with Jim Morrison
Wake Up! - Light My Fire
The Unknown Soldier

Credits:
Jo Durden-Smith - Producer
John Sheppard - Director
Martin Smith - Film Editor
Geoffrey Cannon - Program Associate
Jon Cott - Program Associate
David Dalton - Program Associate
Ernest Eban - Program Associate

Film Locations:
Heathrow Airport - London
City Streets - London
ICA Gallery - London
The Roundhouse - London