On The Road:
Performance History:
Recording History:
Film History:
Publication History:
Radio History:
Other History:
TRIALS & ARRESTS: CLEARWATER
---
ARRESTED: SEPTEMBER 23RD, 1970 - 8:30PM
Three days after he is convicted in Miami, Jim Morrison heads out on a road trip back to California with friend Babe Hill. A short way into their trip, they stop in Clearwater, Florida, a place that Jim had called his home while attending St. Petersburg Junior College in 1962. At Pier 60 near a fishing stand, Clearwater police are notified by attendant John G. Muller that two persons appear drunk and disorderly. The police arrive and Jim and Babe are charged with public drunkeness and each receive a fine of $26.00. Following their arrest, approx. fifteen individuals begin to harass the attendant for his actions towards the pair.

CHARGES:
Drunk And Disorderly (Mis.)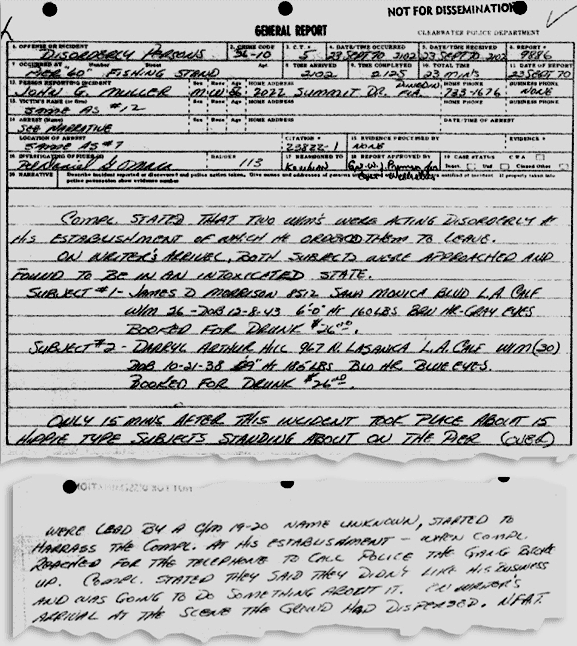 Police Report On The Arrest of Jim Morrison and Babe Hill