On The Road:
Performance History:
Recording History:
Film History:
Publication History:
Radio History:
Other History:
TRIALS & ARRESTS: TALLAHASSEE
---
ARRESTED: SEPTEMBER 28th, 1963 - 10:00pm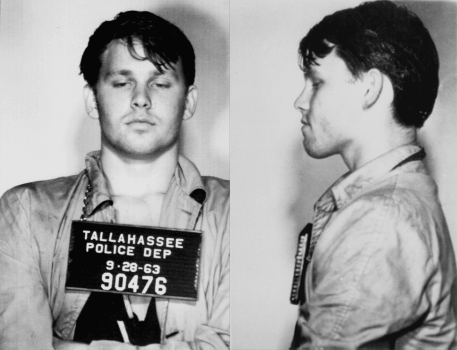 Jim Morrison's Tallahassee Mugshot - September 28th, 1963
CHARGES:
Disturbing The Peace (Mis.)
Petit Larceny (Mis.)
The result of a prank, Jim Morrison is arrested for Disturbing the Peace by being drunk along with Petit Larceny for the theft a police riot helmet and umbrella at Doak Campbell stadium in Tallahassee, FL. during a football game. The police report for this incident indicates that Jim was staying in room 206 of the Cherokee Hotel, however Jim's true place of residence at the time may have been elsewhere. Also stated in the report is that Jim is 18 years old at the time of arrest, where in fact he is 19. He is released to Dean Young the following day at 8AM and scheduled to appear on October 7th at 9AM.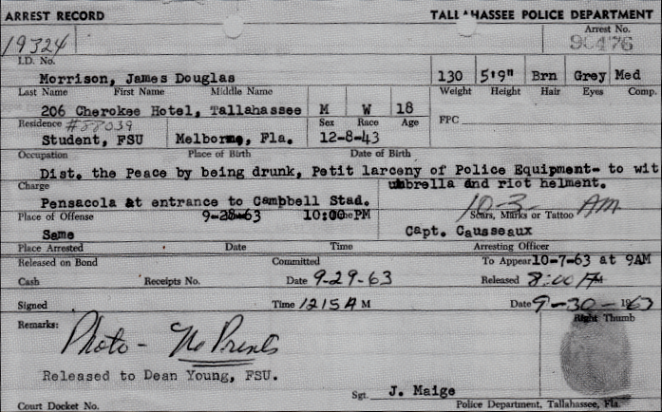 Tallahassee Police Dept. Record Of Arrest