Venue Address: 8901 Sunset Blvd. - West Hollywood, CA


Promotion: Whisky A Go Go
Event: Venue Exclusive

Also Performing:
Love

Setlist:

1st Set
(Unknown)

2nd Set
The End
(Incomplete)

Recordings / Film:
Unavailable
Photographers:
Unavailable
Reviews / Info:
-The Doors perform without Jim Morrison for the 1st set.
-Jim Morrison has developed the Oedipal section of 'The End' at this point, and recites it during the 2nd performance.
-The Doors are dismissed as house-band at the Whisky A Go Go by Phil Tanzini and are still allowed to perform through the weekend.
ARCHIVE/MEMORABILIA:
---
PRINT AD #1: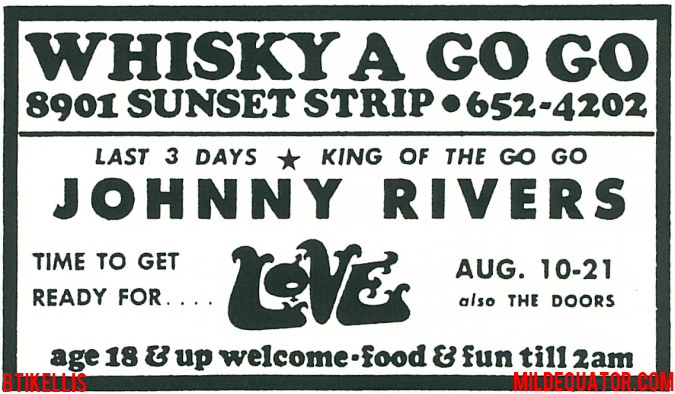 Contributed By:
BTikellis
PRINT AD #2: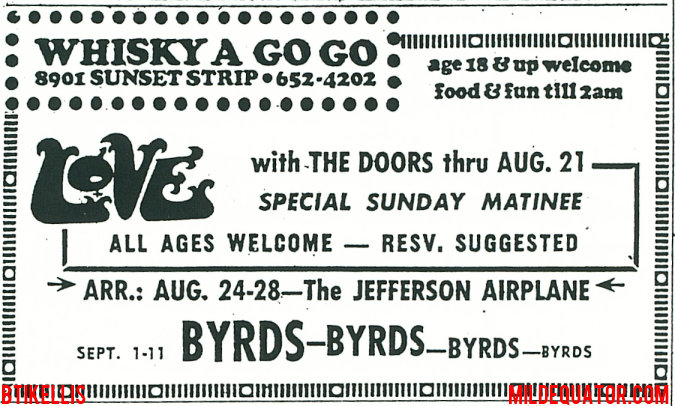 Contributed By:
BTikellis
POSTER AD: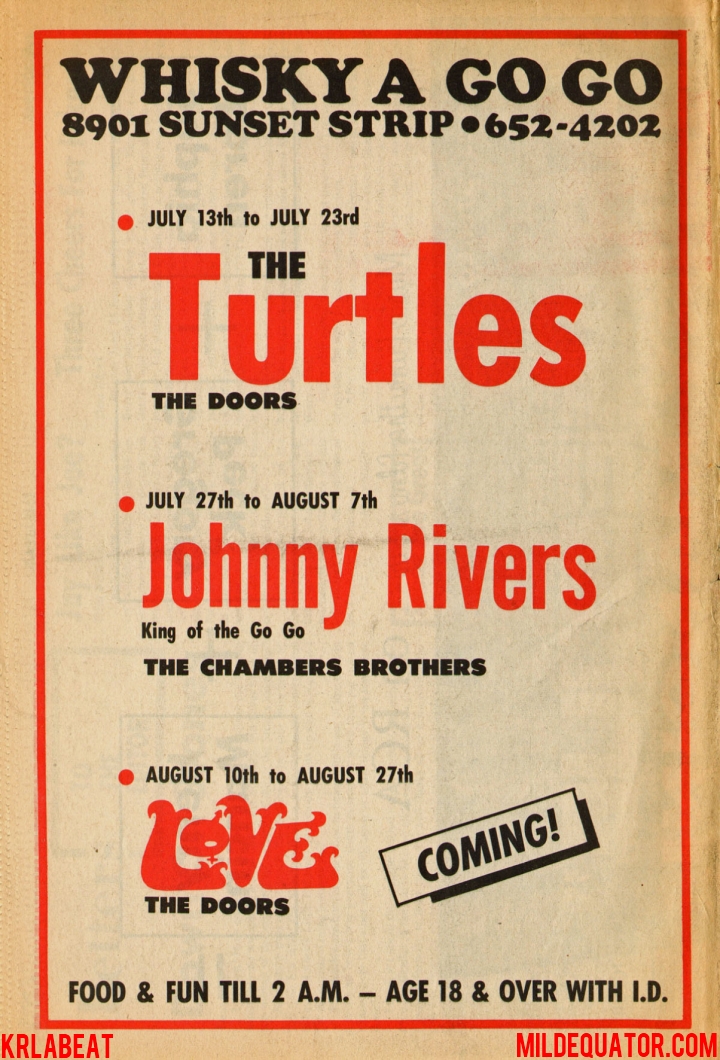 Contributed By:
KRLA Beat
PRINT AD: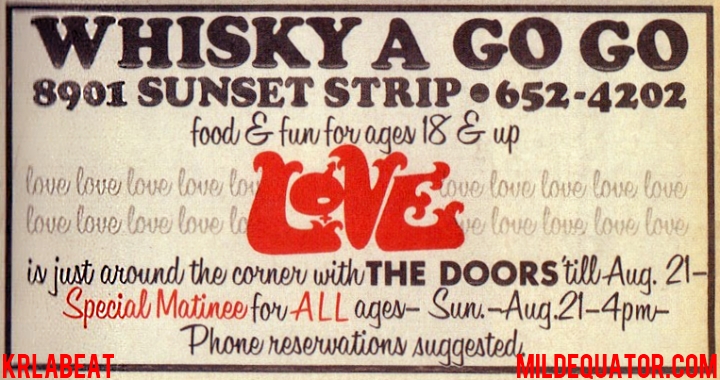 Contributed By:
KRLA Beat
---