Venue Address: 1805 Geary St. - San Francisco, CA


Promotion: Bill Graham Presents
Event: In Concert

Also Performing:
The Young Rascals
Sopwith Camel

Setlist (Typical):
The End
(Incomplete)

Recordings / Film:
Unavailable

Photographers:
Sue Cameron (Marquee)
Unidentified

Reviews / Info:
-The Doors play their first shows at a Bill Graham venue.
-9:00pm scheduled start time.
-Lights by 'Head Lights'.
-Elektra issues unique LP-styled private invitations to The Doors debut performance at this venue on January 6th.
-Promotional artwork by Wes Wilson (Poster; Handbill)
-The Fillmore Auditorium opens at 9:00pm; 8:30pm for invitees.
-Bill Graham hands out apples at the door to concert goers.
-The Young Rascals headline these shows.
-Setlists likely include many Self-Titled album tracks and blues songs.
-The Young Rascals do not perform on January 8th.
-The Doors return to Fillmore Auditorium on January 13th.


ARCHIVE/MEMORABILIA:
---
REVIEW: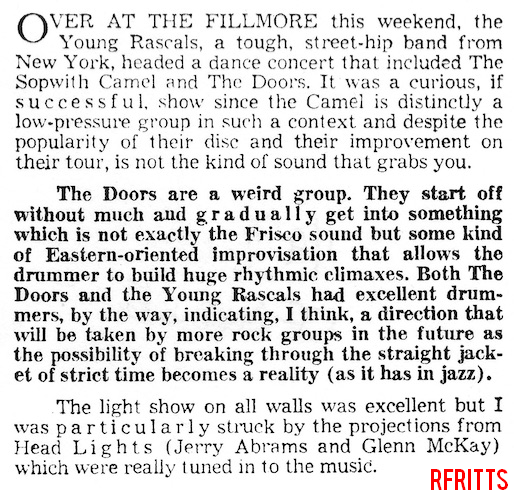 Contributed By: RFritts
ARTICLE: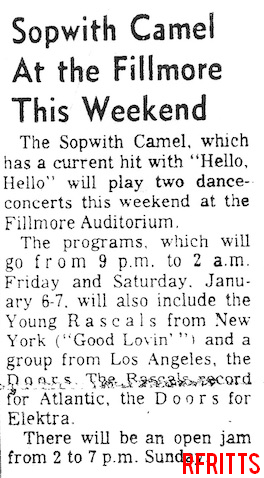 Contributed By: RFritts
TYPE AD:

Contributed By: RFritts
INVITATION: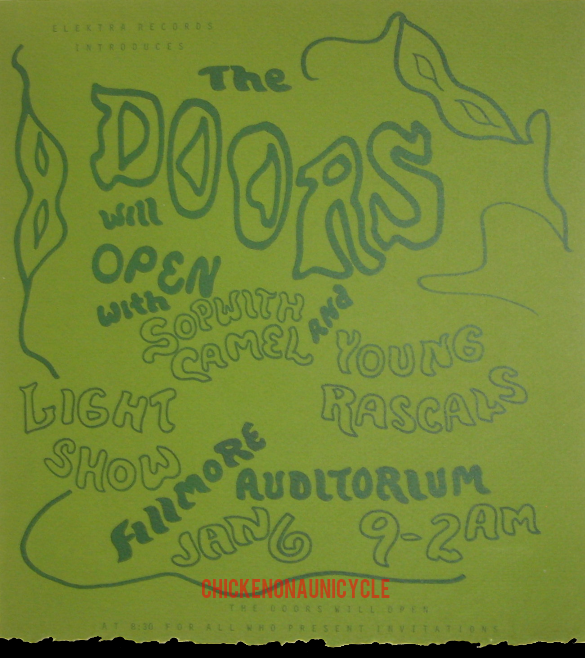 Contributed By:
http://www.chickenonaunicycle.com
HANDBILL #1: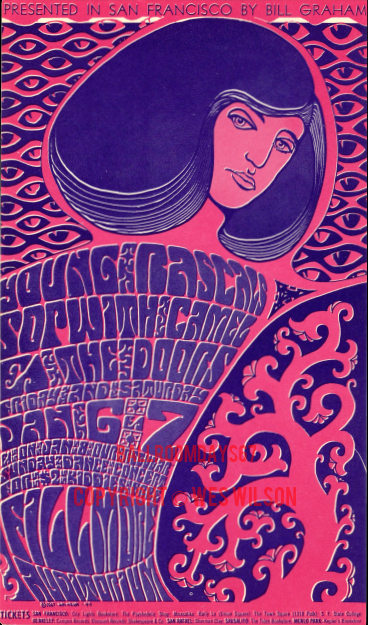 Contributed By:
BallroomDays67
HANDBILL #2: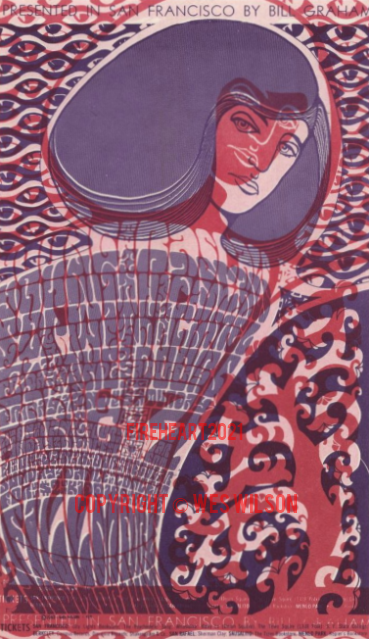 Contributed By:
FireHeart2021
---