Venue Address: 9039 West Sunset Blvd. - West Hollywood, CA
Promotion: Bill Gazzarri
Event: Venue Exclusive

Also Performing:
The Enemys
The Quirks
Patch Of Blues
The Groupies

Setlist:
(Unknown)

Recordings / Film:
Unavailable

Photographers:
Unavailable

Reviews / Info:
-This is the opening week of Gazzarri's new location on the Sunset Strip.
-The Doors perform an all ages show on Sunday, February 26th.
-The Doors do not perform on March 1st, and give their final show at this venue on March 2nd.


ARCHIVE/MEMORABILIA:
---
REVIEW:
Newspaper:
The Los Angeles Times
Author:
Francine Grace
Publish Date:
February 28th - 1967
Copyright © The Los Angeles Times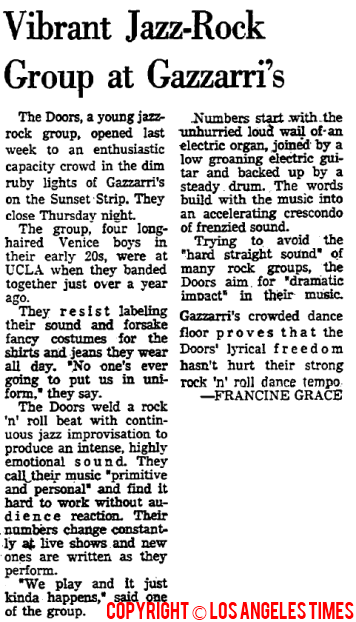 PRINT AD #1: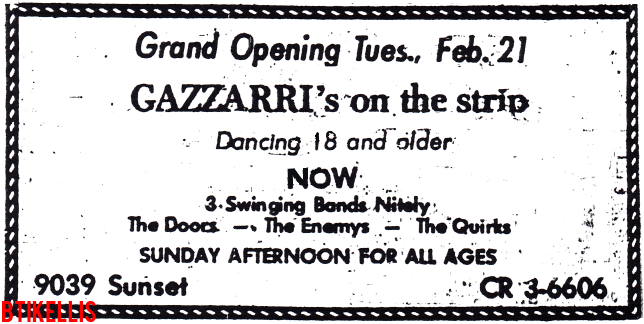 Contributed By:
BTikellis
PRINT AD #2: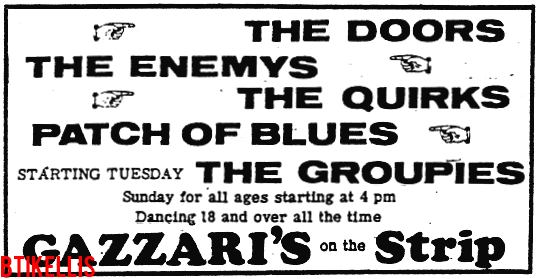 Contributed By:
BTikellis
PRINT AD #3: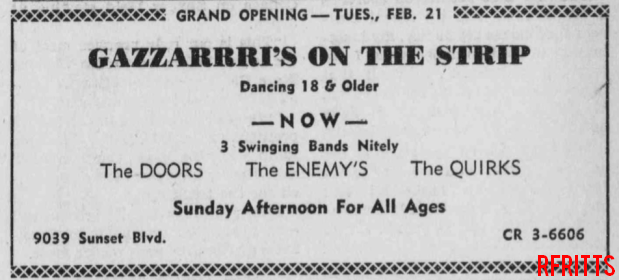 Contributed By:
RFritts
PRINT AD #4: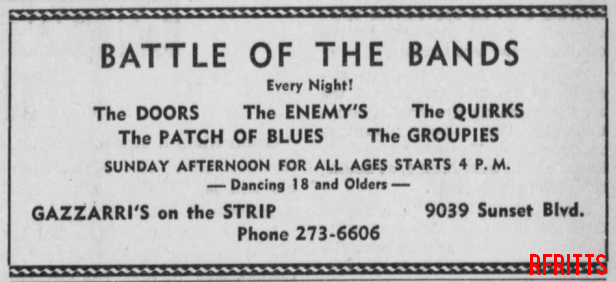 Contributed By:
RFritts
---