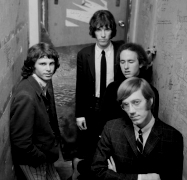 Venue Address: 308 East 59th St. - New York, NY


Promotion: Brad Pierce/The Ondine
Event: Venue Exclusive

Also Performing:
Unknown

Setlist (March 13th):
Break On Through
Back Door Man
People Are Strange
Soul Kitchen
The End
(Incomplete)

Recordings / Film:
Unavailable

Photographers:
Linda Eastman
Thomas Monaster

Reviews / Info:
-Admission for these shows is $4.00 at the door and a minimum of $6.00 spent at the table by each attendee.
-Positive reviews of these performances are printed throughout the month.
-The Doors perform an unknown number of shows during the course of March/April.
-Photographers listed above may have attended any of the shows during The Doors month-long engagement at this venue.


ARCHIVE/MEMORABILIA:
---
REVIEW #1:
Newspaper:
Village Voice
Author:
Richard Goldstein
Publish Date:
March 23rd - 1967
Copyright © Unknown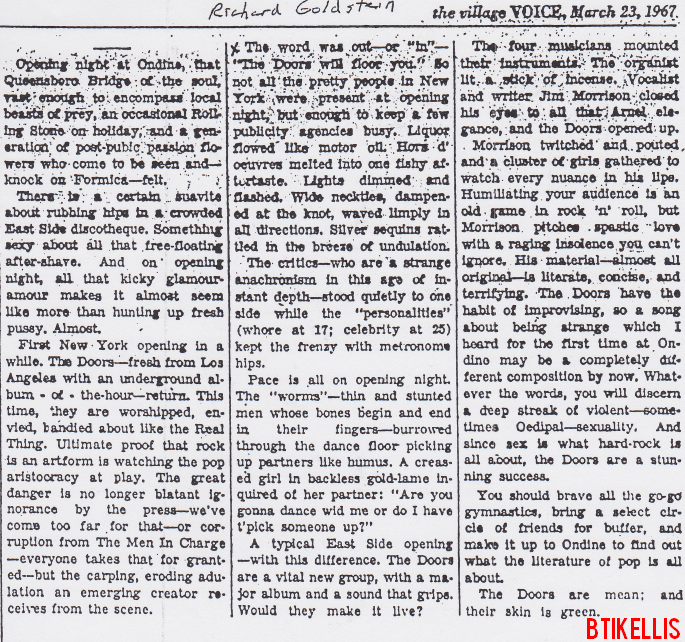 Contributed By: BTikellis
REVIEW #2:
Newspaper:
Cash Box
Author:
Unknown
Publish Date:
March xx - 1967
Copyright © Unknown
Contributed By: BTikellis
PRINT AD: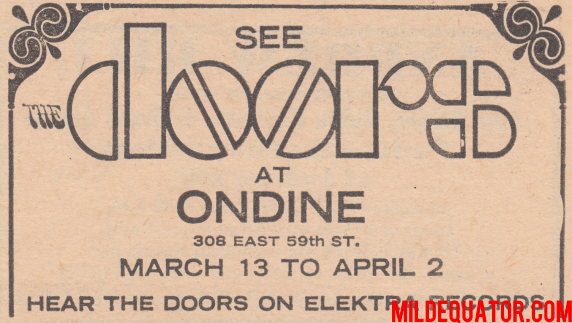 ---