Venue Address: 3400 Calle Real - Santa Barbara, CA


Promotion: Jim Salzer
Event: In Concert

Also Performing:
The Grateful Dead
UFO
Captain Speed

Setlist:
Break On Through
(Incomplete)

Recordings / Film:
Unavailable

Photographers:
Unavailable

Reviews / Info:
-The Doors give their first of three 1967 performances at this venue.
-Tickets for this show are $2.00
-Promotional artwork by J. Cushing (Ticket;)
-8:00pm scheduled start time.
-2,419 in attendance.
-The Doors return to the Earl Warren Showgrounds on May 27th.


ARCHIVE/MEMORABILIA:
---
TICKET: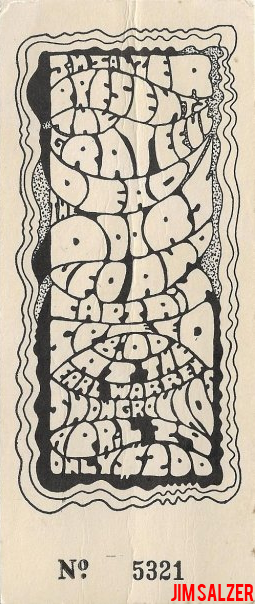 Contributed By:
Jim Salzer
---