Venue Address: 6230 Sunset Blvd. - Hollywood, CA


Promotion: KPFK Presents/Freedom of Expression Committee
Sponsors: Los Angeles Free Press/KBLA/The Omnibus
Event: Freedom Of Expression Concert

Also Performing:
UFO
W.C. Fields
Canned Heat
Yellow Brick Road
The Blues Express
The Knack
The Peanut Butter Conspiracy
Jay Walker And The Pedestrian
The Daily Flash
The New Generation
East Side Kids
The Ladybirds
Factory

In Attendance:
Grateful Dead
International Brick
Kaleidoscope
Satisfied Sponge

Setlist:
House Announcer (Elliot Mintz & Art Kunkin)
(Unknown)

Recordings / Film:
Unavailable

Photographers:
Unavailable

Reviews / Info:
-The Doors are advertised as performers 'if Schedule Permits' but are later dropped from advertising.
-Numerous artists and bands perform for six hours during this benefit.
-Various bands are in attendance but do not perform.
-Newspapers do not indicate that The Doors performed at this benefit.


ARCHIVE/MEMORABILIA:
---
REVIEW:
Newspaper:
Unknown
Author:
Unknown
Publish Date:
May - 1967
Copyright © Unknown

Contributed By: RFritts
PRINT AD #1: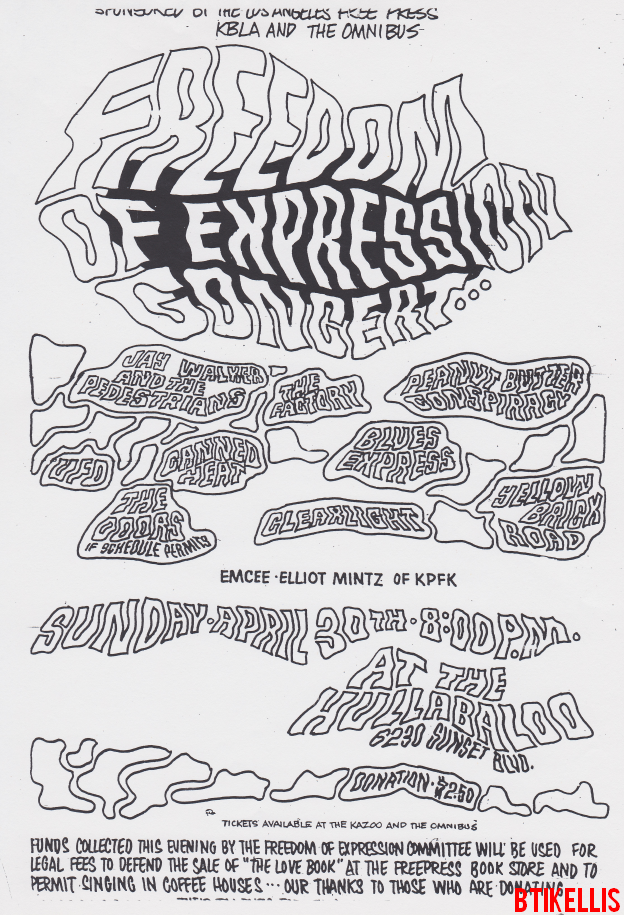 Contributed By:
BTikellis
PRINT AD #2: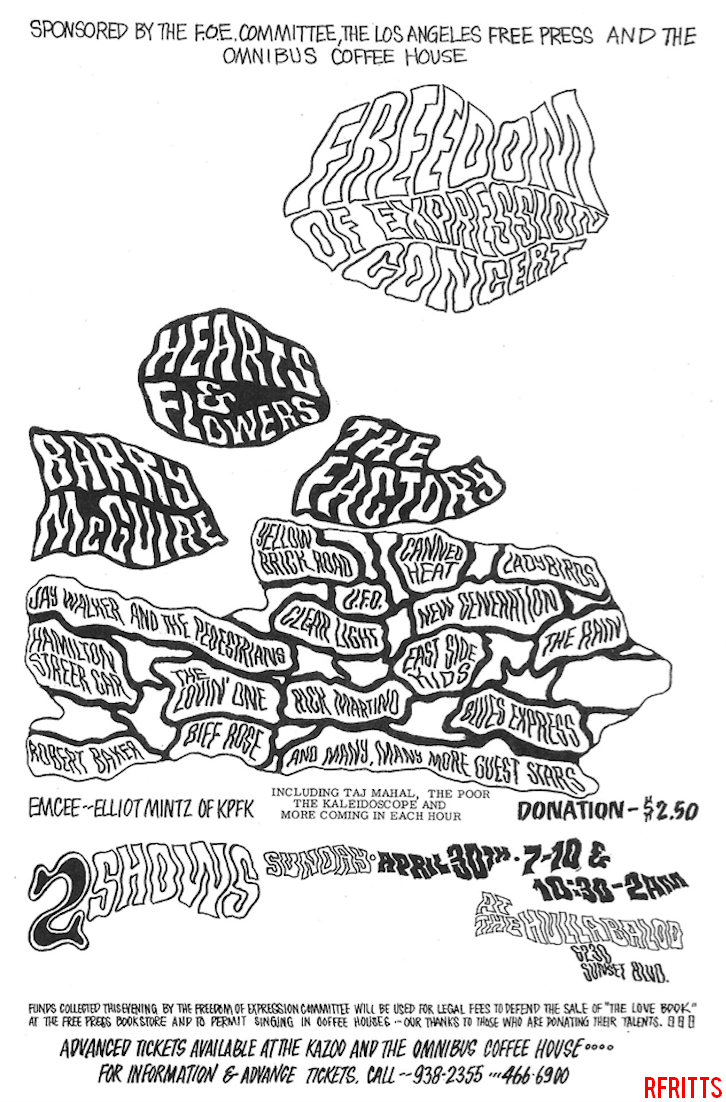 Contributed By: RFritts
---