Venue Address: 1268 Sutter St. - San Francisco, CA


Promotion: Chet Helms/The Family Dog Presents
Event: In Concert

Also Performing:
Sparrow

Setlist:
(Unknown)

Recordings / Film:
Professional/Stage Recording

Photographers:
Unavailable

Reviews / Info:
-This is the second of two nights at the Avalon Ballroom.
-9:00pm scheduled start time.
-Promotional artwork by Victor Moscoso (Poster; Handbill; Ticket).
-A recording from the Avalon Ballroom may be from this date or the last.
-The Doors return to the Avalon Ballroom in June.


ARCHIVE/MEMORABILIA:
---
TYPE AD #1: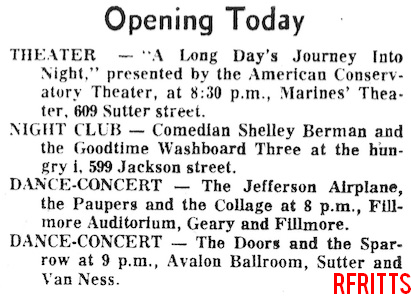 Contributed By: RFritts
TYPE AD #2:

Contributed By: RFritts
TICKET: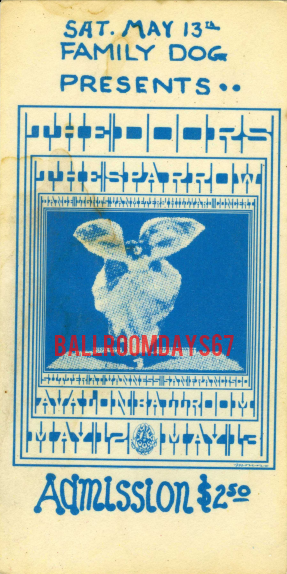 Contributed By:
BallroomDays67
HANDBILL: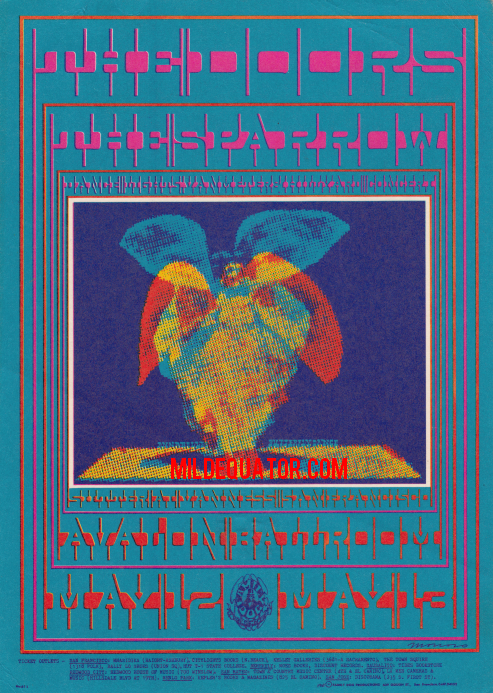 Contributed By: MildEquator
---