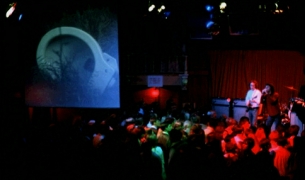 Venue Address: 8901 Sunset Blvd. - West Hollywood, CA


Promotion: Whisky A Go-Go
Event: Venue Exclusive

Also Performing:
The Byrds (Cancelled 05/16)

Setlist:
May 16th
When The Music's Over
Back Door Man
Take It As It Comes
My Eyes Have Seen You
Break On Through
Light My Fire

Recordings / Film:
Unavailable

Photographers:
Unidentified

Reviews / Info:
-The Doors return to the Whisky A Go Go for their final performances at the venue as a group.
-The Byrds performance is cancelled on May 16th.


WHISKY A GO GO RADIO PROMO:
---
Broadcast Date: May - 1967
Station ID: KBLA Burbank - 1500AM
Programming: Concert Promotion
Host: Unknown
Recording Date: Presumed May - 1967
Recording Location: Unknown Location - Los Angeles, CA

Info:
In The Doors first known radio appearance, John Densmore records a promo spot for the band's upcoming performances at the Whisky A Go Go in May 1967. As Light My Fire plays in the background, John states to the listeners "This John of The Doors, we'll be burning from May 16th to the 21st at the Whisky A Go Go in Hollywood. We'd like you to sit in and help us light the fire!". KBLA Burbank's final broadcast took place a month later on June 16th.


ARCHIVE/MEMORABILIA:
---
REVIEW #1:
Newspaper:
The Los Angeles Free Press
Author:
Eileen Kaufman
Publish Date:
May 26th - 1967
Copyright © The Los Angeles Free Press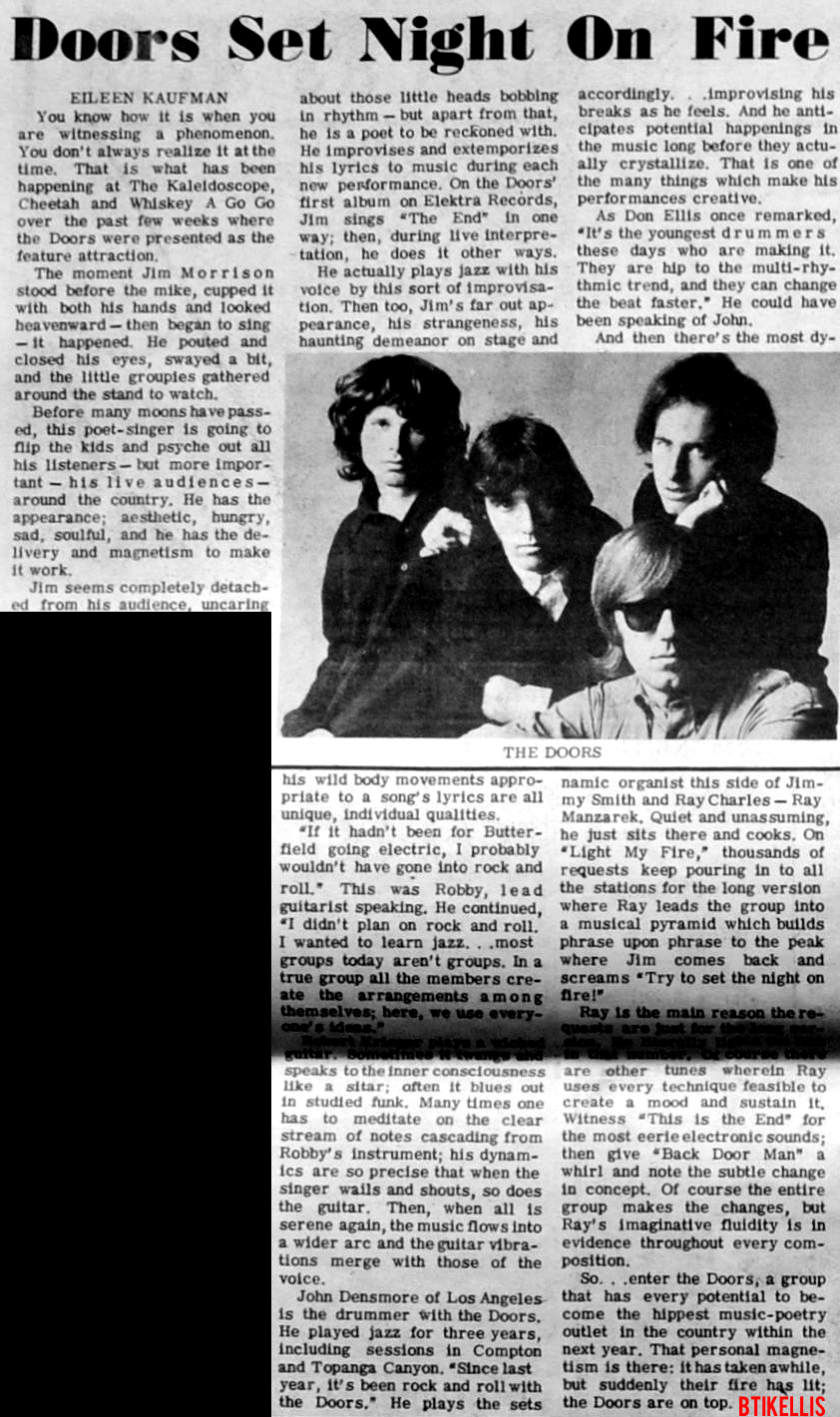 Contributed By:
BTikellis
REVIEW #2:
Newspaper:
The Los Angeles Times
Author:
Pete Johnson
Publish Date:
May 18th - 1967
Copyright © The Los Angeles Times

PRINT AD: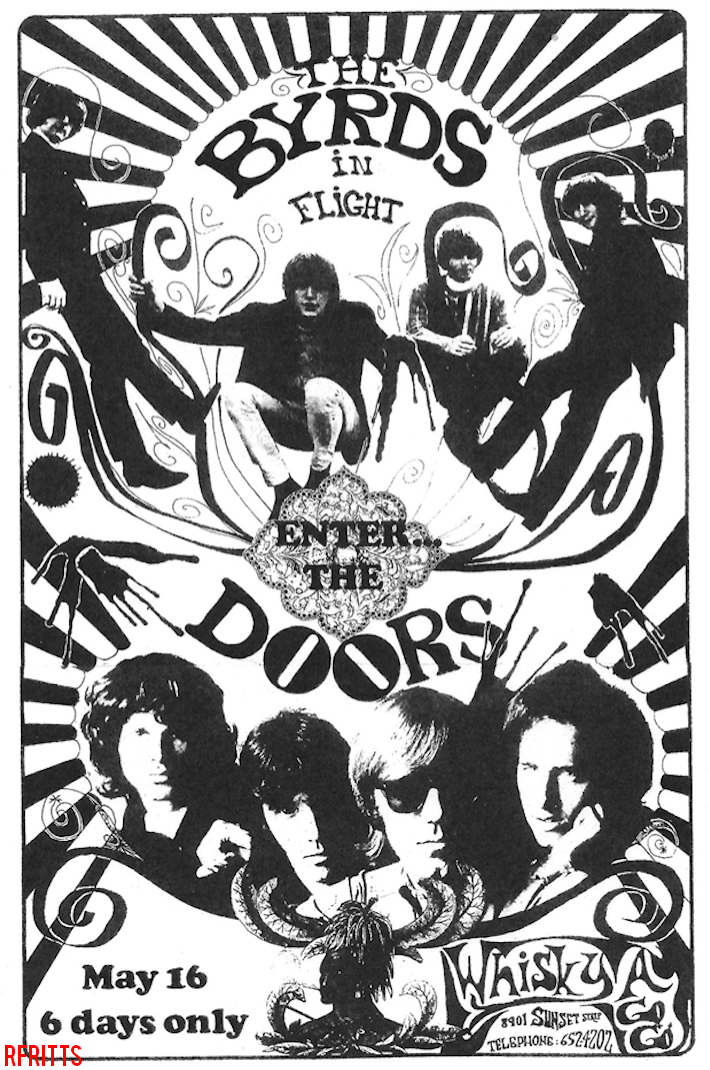 Contributed By: RFritts
FLYER: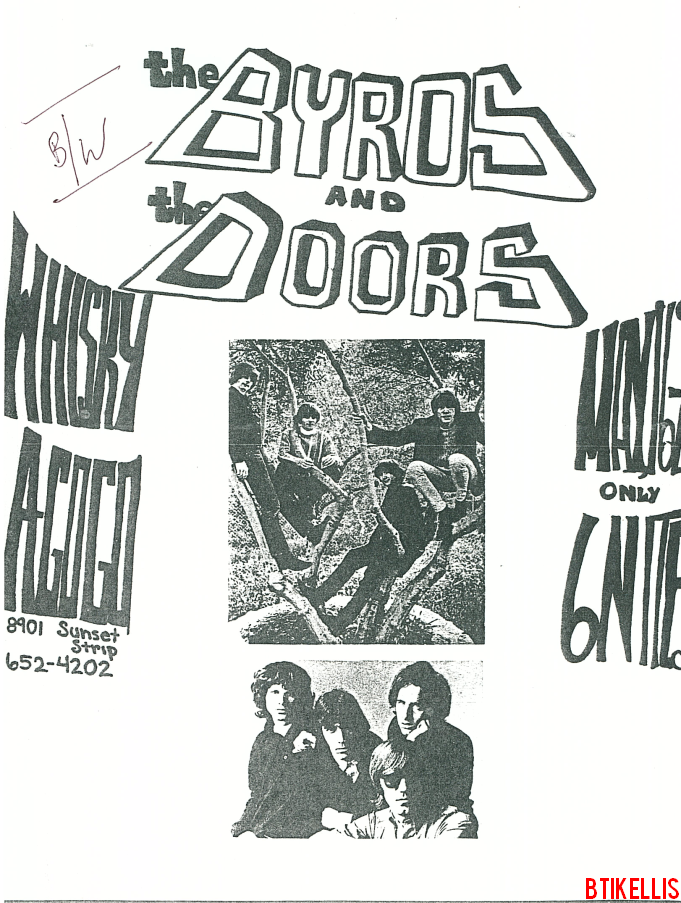 Contributed By: BTikellis
---