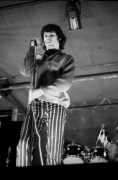 Venue Address: 17000 Haynes St. - Van Nuys, CA


Promotion: Birmingham Stadium Committee/Dads Club
Event: In Concert

KHJ/Pepsi Boss Battle Finals:
The Distortions
Unknown

Also Performing:
Jefferson Airplane (Headlining)
Nitty Gritty Dirt Band
Merry Go Round
The Peanut Butter Conspiracy
The Standells
Setlist:
(Unknown)

Recordings / Film:
Unavailable

Photographers:
Bob Friedman (Audience Shot Only)
Joe Klein (Amateur)
Unidentified

Reviews / Info:
-Promotional artwork by Brant Shenkarow (Poster; Handbill).
-This concert takes place as a fundraiser to pay off and upgrade Birmingham Stadium.
-The 'KHJ/Pepsi-Cola Boss Battle Finals' band competition takes place at this show.
-6:00pm scheduled start time.
-Journalist Hank Zevallos attends this show.
-Audience members leave the stadium following The Doors performance.
-Jefferson Airplane headlines this show.
-The Doors perform at the Whisky A Go Go later this evening.


ARCHIVE/MEMORABILIA:
---
REVIEW:
Newspaper:
Van Nuys News
Author:
Unknown
Publish Date:
May 19th - 1967
Copyright © The Van Nuys News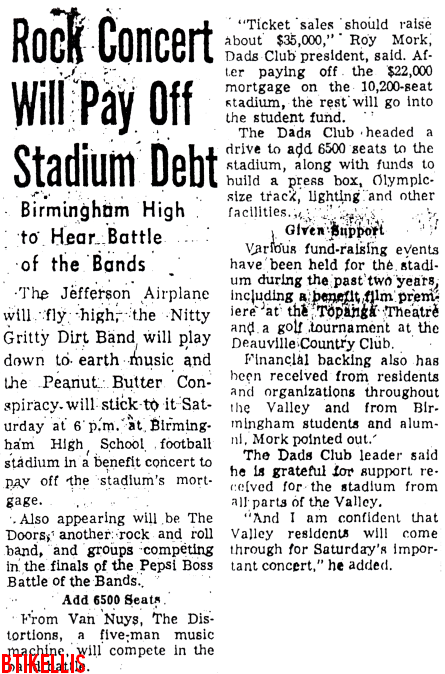 Contributed By:
BTikellis
PRINT AD #1: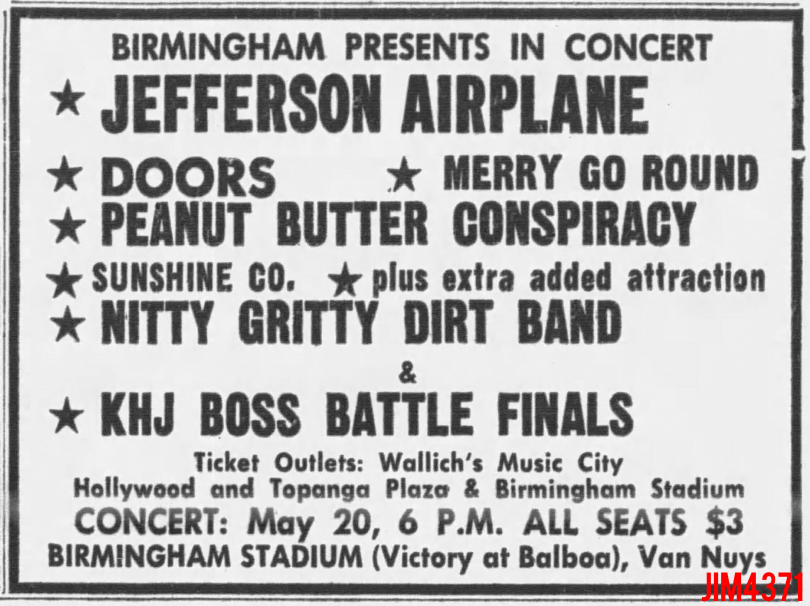 Contributed By:
jim4371
PRINT AD #2: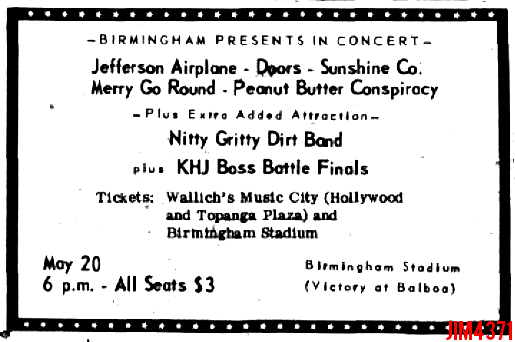 Contributed By:
jim4371
HANDBILL: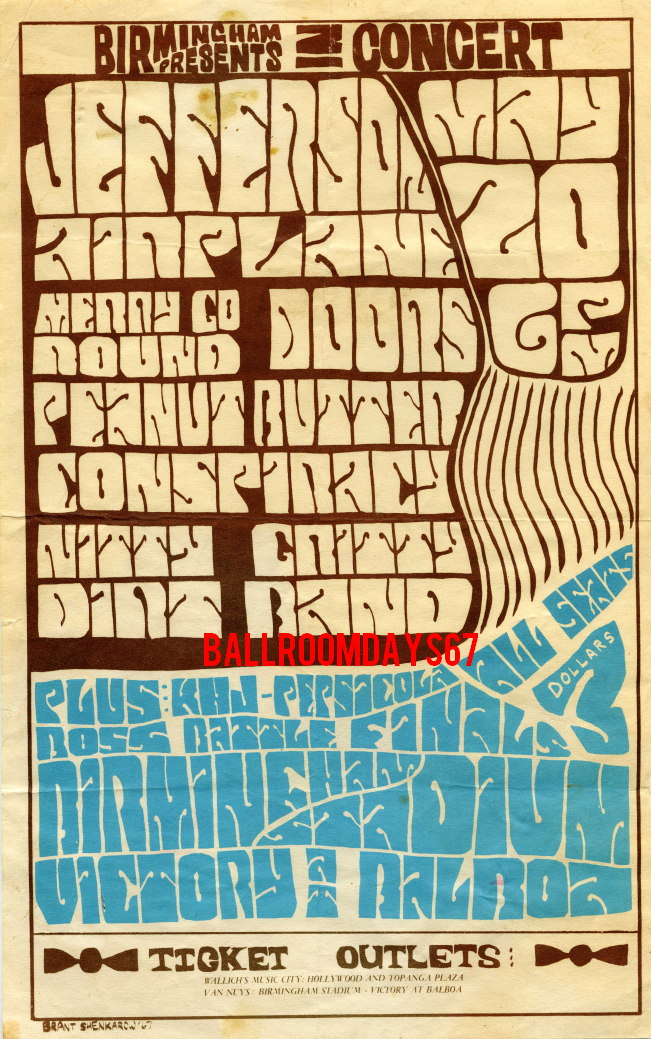 Contributed By:
BallroomDays67
POSTER: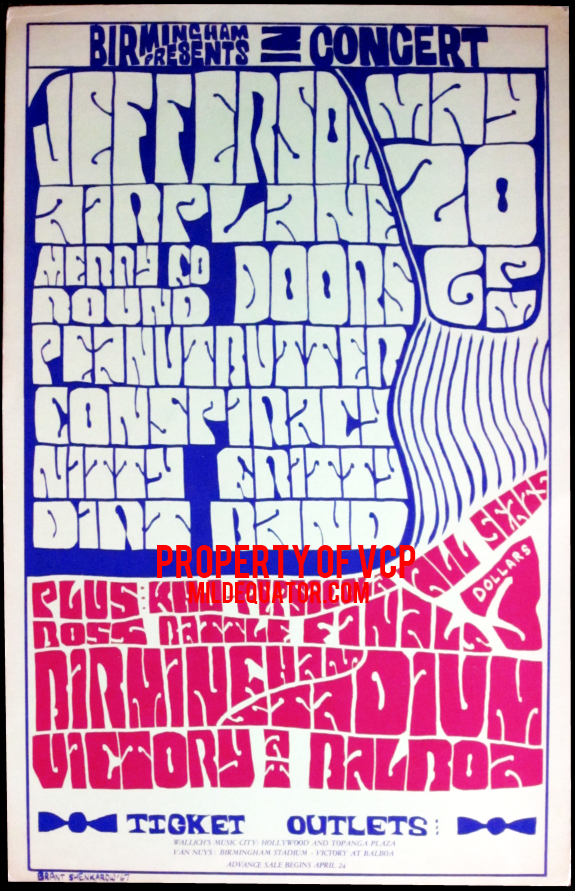 Contributed By:
Vintage Concert Posters
---