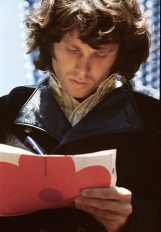 Venue Address: Sidney B. Cushing Memorial Amphitheatre - Mt. Tamalpais State Park, Mill Valley, CA


Promotion: KFRC
Event: Fantasy Fair & Magic Mountain Music Festival

Also Performing:
The Lamp Of Childhood
(Various Performers)

Setlist:
When The Music's Over
Break On Through
Soul Kitchen
Light My Fire
(Incomplete)

Recordings / Film:
16mm Professional Film (B&w w/Audio)
8mm Amateur/Audience Film (Color, Steve Brown)

Photographers:
Gene Anthony
Bill Bowen (Performer)
John Gavrilis
Radley Hirsch (Audience Member)
Victoria Joyce
Jim Marshall
Elaine Mayes
Paula Rao (Audience Member)
Helie Robinson
Unidentified (Amateur)

Reviews / Info:
-Outdoor & daytime performance.
-Sound by Harry McCune Sound Service.
-A film crew is hired by KFRC Program Director Tom Rounds to document the festival.
-Commercial use of film and photographs without permission by KFRC, other than television news, is prohibited.
-This venue is technically known as the 'Sidney B. Cushing Memorial Ampitheatre' located in Mt. Tamalpais State Park.
-This festival is originally scheduled to take place from 10:00am to 6:00pm on June 3rd & 4th.
-The Doors are originally scheduled to perform on June 4th at approx. 12:00pm.
-Musicians are re-scheduled to perform on June 10th & 11th, possibly between 8:00am & 6:00pm.
-Two stages are set up for this festival; The Doors play on the main stage.
-Above setlist is derived from 16mm b&w performance footage.
-KFRC Radio reserves films rights during this festival.
-The Doors are followed by 'The Lamp of Childhood'.
-Promotional artwork by Stanley Mouse (Poster), Alton Kelley (Poster), Jack Hatfield (Poster)
-The Doors give an evening performance at the Fillmore Auditorium following this festival.
-The Doors fly to New York the following day for a performance at the Village Theatre.
-This is a non-profit festival.


8MM AUDIENCE COLOR FILM
---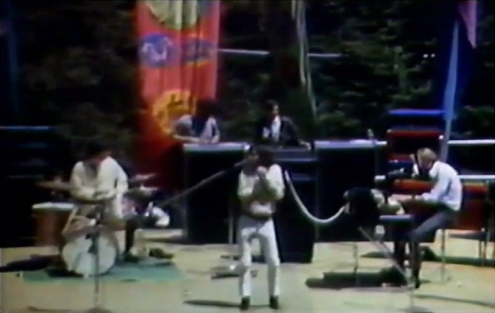 Info:
Color footage of The Doors at the Tamalpais Mountain Theater in June, 1967, filmed by audience member Steve Brown on an 8mm camera stationed near the back of the theater. This is one of two known sources of footage, the second appears in a German documentary and features film shot from the stage and the audience. (See Below)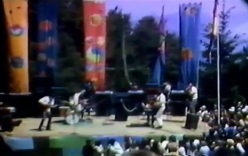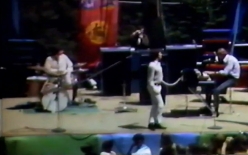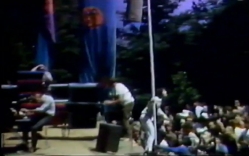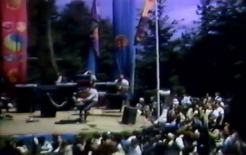 16MM BLACK AND WHITE FILM
---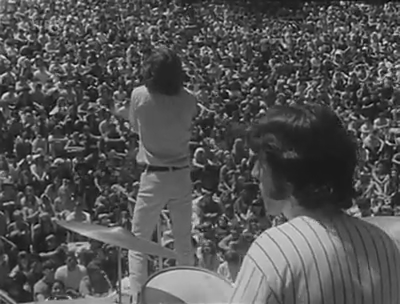 Info:
16mm B&w silent footage of The Doors at the Tamalpais Mountain Theater in Marin County, California. Approximately fifty seconds of footage are known to collectors, however other sources indicate there may be a total of four minutes. While a camera crew was hired by KFRC to film the festival, the crew responsible for this black and white footage is hired by filmmaker Jurgen Schroder-Jahn of Germany for his short film Die Herren Von Morgen - Hippies, and are said to have shot over 30 minutes of footage at this venue along with original native audio recorded on a Nagra. The film crew also attends a second performance that evening at the Fillmore Auditorium, focusing mainly on the audience and the light show, however the footage may in fact have been shot the night before. The original audio accompanying the Tamalpais Mountain Theater footage are segments of When The Music's Over and Break On Through. Reports from recent years indicate that the original filmwork and audio from this show was destroyed to make room in the archive it was stored in. See the next listing below for more information on the Fillmore footage.




Original Audio:
When The Music's Over
(Segment) > Break On Through (Cut)
LOST FILM
---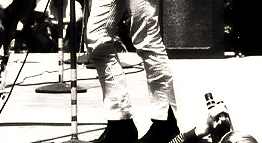 Info:
KFRC Program Director Tom Rounds hires a film crew to document this early music festival in 1967, and previously known color footage shot by Steve Brown, and photographs by Gene Anthony show multiple cameras filming The Doors during their performance at the Tamalpais Mountain Theater on June 10th, 1967. Although various segments of footage have already surfaced from this show, these photographs and reports indicate that more footage was shot and may still exist. The current whereabouts of any master footage shot by the hired film crew are unknown.

ARCHIVE/MEMORABILIA:
---
OFFICIAL PROGRAM:

Contributed by: FireHeart2021









INSIDE:
HANDBILL: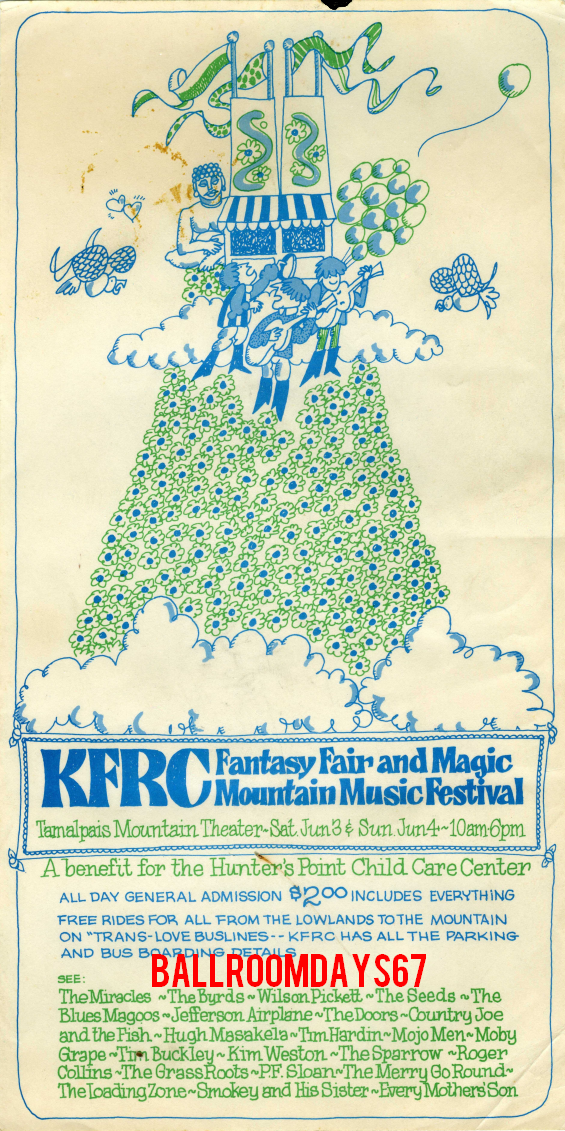 Contributed By:
BallroomDays67
---