Venue Address: 1805 Geary St. - San Francisco, CA


Promotion: Bill Graham Presents
Event: In Concert

Also Performing:
Richie Havens
Jim Kweskin Jug Band

Setlist:
Break On Through
(Incomplete)

Recordings / Film:
16mm Professional Film w/Audio (See Below)

Photographers:
Unavailable

Reviews / Info:
-Promotional artwork by Bonnie Maclean (Poster; Handbill)
-Lights by 'Dan Bruhn's Fillmore Lights'.
-9:00pm scheduled start time.
-The Doors appear to have been filmed on this date by a crew who attended their earlier show at Mt. Tamalpais.


16MM BLACK AND WHITE FILM
---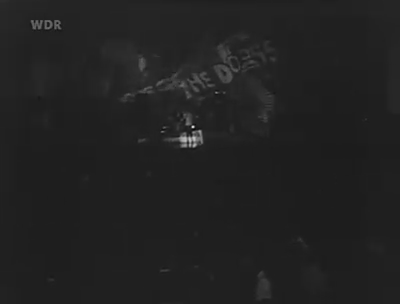 Info:
A second segment of German filmmaker Jurgen Schroder-Jahn's film is shot at the Fillmore Auditorium on what was likely the same day as the filming of the Tamalpais Mountain Theater earlier in the day. The mostly complete audio of Break On Through from the Tamalpais footage is used during this segment. This portion of the filming largely takes place from the point of view of the audience and the light show crew, however there are brief but distant shots taken of The Doors onstage. As with the footage listed above, the original filmwork and audio are reported to have been trashed.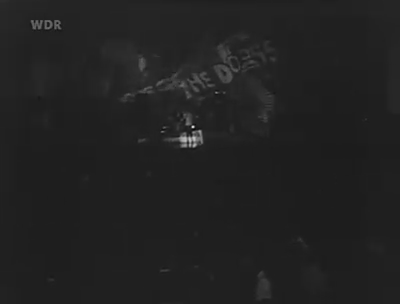 ARCHIVE/MEMORABILIA:
---
ARTICLE:
Newspaper:
The San Francisco Chronicle
Author:
Unknown
Publish Date:
Unknown - 1967
Copyright © Unknown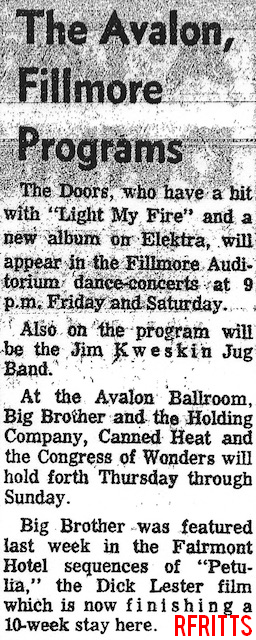 Contributed By: RFritts
HANDBILL: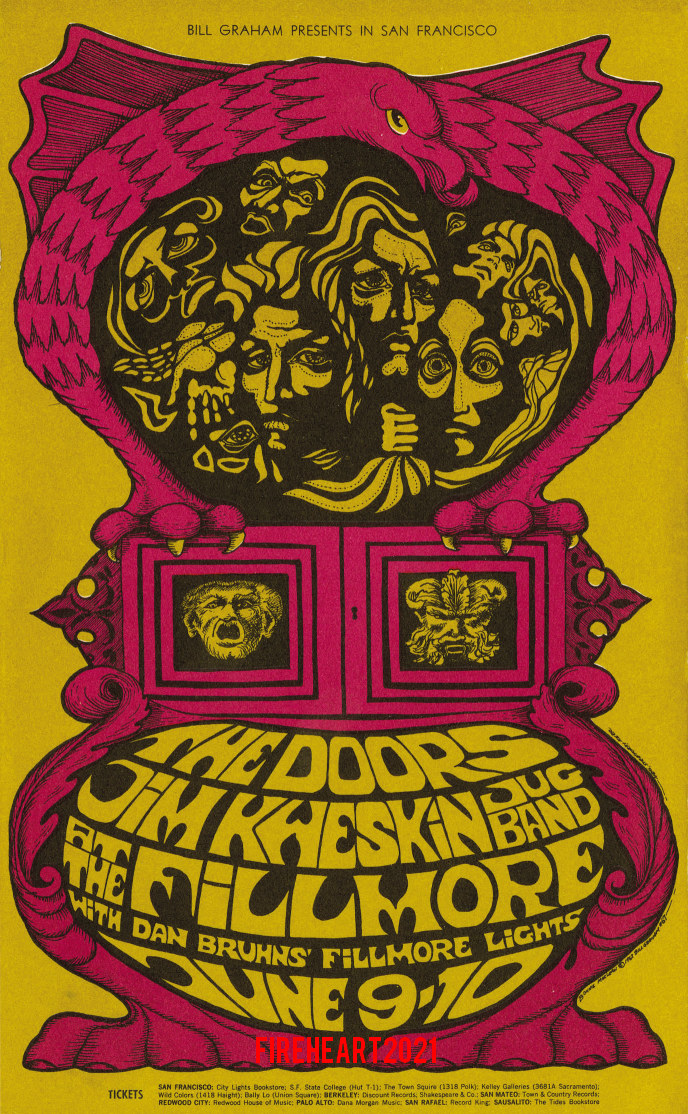 Contributed By:
FireHeart2021
---