Venue Address: Market & Van Ness. - Oakland, CA


Promotion: White Star Tuna
Event: A Crepuscular Happening/Band Battle Concert

Battle Of The Bands:
Peter Wheat & The Bread Men
Harbinger Complex
Mark & Stan & The Fendermen
E Types

Also Performing:
The Chocolate Watchband

Setlist:
Light My Fire
(Incomplete)

Recordings / Film:
Unavailable

Photographers:
Unavailable

Reviews / Info:
-This performance is advertised as "Summer's Biggest Entertainment Bargain".
-Audience members are offered a 50% discount on ticket prices with three White Star Tuna labels.
-Local acts compete in a 'Band Battle Concert' prior to the Choclate Watchband and The Doors taking the stage.
-8:30pm scheduled start time.


ARCHIVE/MEMORABILIA:
---
PRINT AD #1: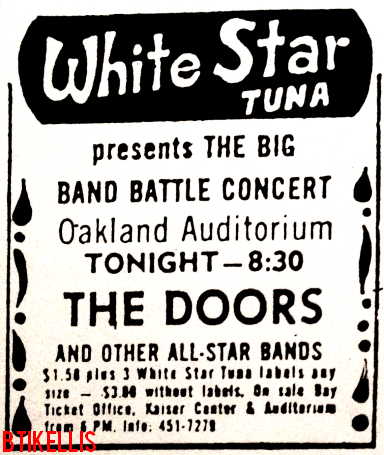 Contributed by:
BTikellis
PRINT AD #2: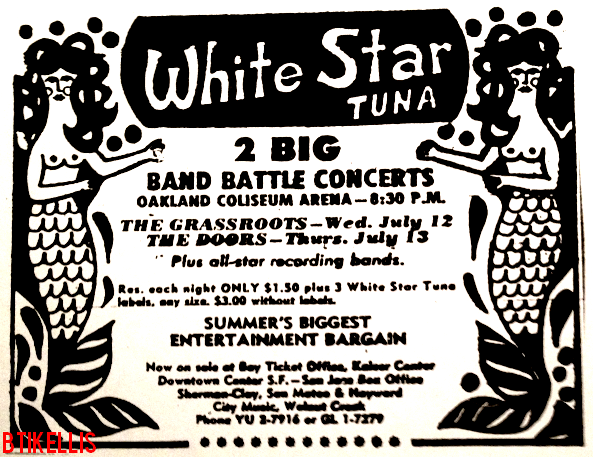 Contributed by:
BTikellis
---