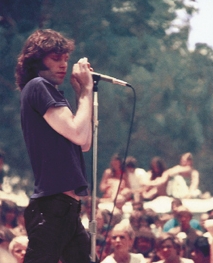 Venue Address: Reseda Blvd. & Parthenia St. - Northridge, CA


Promotion: RGB Productions/KHJ
Event: Fantasy Faire & Magic Music Festival

Also Performing (July 15th):

The Groupies
The Kings Verses
The Factory
Kaleidoscope
Thorn Shields

New Delhi River Band
The Grass Roots
Iron Butterfly
Solid State
Second Coming

Setlist:
Introduction (Kim Fowley)
When The Music's Over
(Incomplete)

Recordings / Film:
Radio Promotional Advertisement (See Below)

Photographers:
Chuck Boyd
Jim Coke
William Stout (Amateur)
William James Warren
Unidentified (Amateur)

Reviews / Info:
-This festival is scheduled over two days from 10:00am-6:00pm.
-The Doors are scheduled to perform at 11:15am.
-Outdoor performance.
-Lights by Ozlylite Co.
-Arts & Crafts by Tribal Artisans.
-Promotional artwork by Penny Havard (Poster; Handbill; Newspaper Ad;)
-The Doors perform following Kaleidoscope.
-The Doors play two more shows on this date at the Anaheim Convention Center following this show.


FANTASY FAIRE RADIO PROMO SPOT:
---
Broadcast Date: Pre-July 15th - 1967
Station ID: KHJ - 93.5FM
Programming: Concert Promotion
Host: Unknown
Recording Date: Presumed June - 1967
Recording Location: Unknown Location - Los Angeles, CA

Info:
A promotional advertisement for the 'Fantasy Faire & Magic Music Festival' broadcast by KHJ FM in Los Angeles in June or July of 1967. The Doors are listed in the line-up along with Jefferson Airplane, The Grass Roots, Canned Heat, and many more. Ticket prices, start times and other festival activities are also mentioned.


LOST FILM
---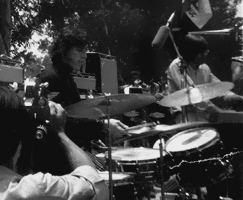 Info:
A polaroid photograph by William Stout taken during the Fantasy Faire & Magic Music Festival at Devonshire Downs in Northridge, CA captures a festival attendee operating a 16mm camera. Color footage from this festival is known from the documentary Aquarius Rising, however it does not include performance footage of The Doors. There is a possibility this cameraman was the director or a crew member of the documentary, but details are unknown, and the particular filmwork shown in the above photograph is now presumed lost.

ARCHIVE/MEMORABILIA:
---
PRINT AD: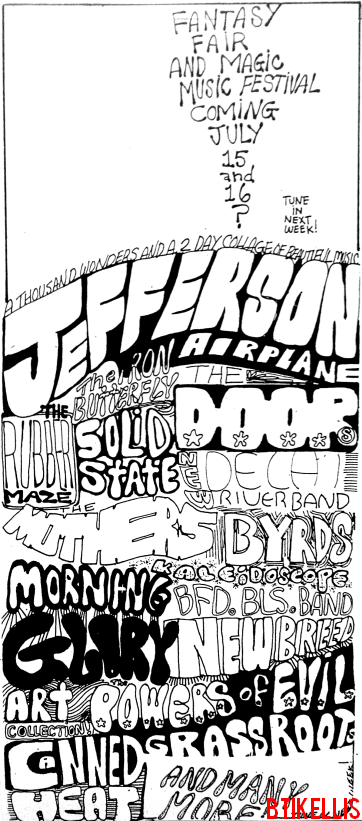 Contributed By:
BTikellis
HANDBILL:

Contributed by: FireHeart2021









Back:
POSTER AD: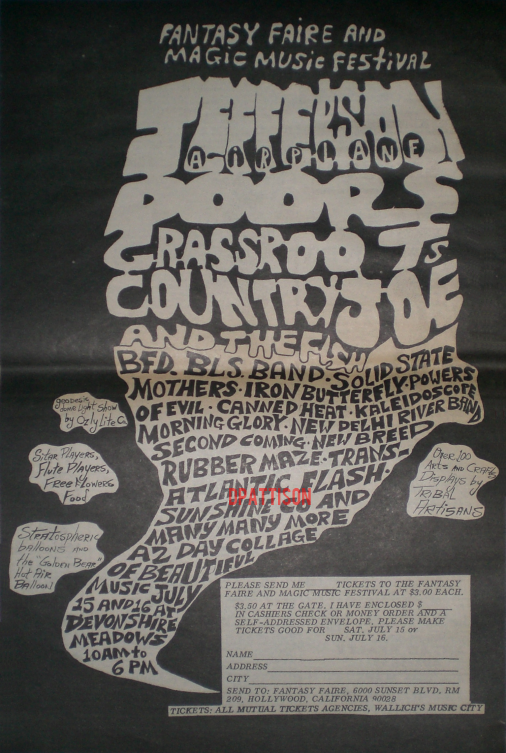 Contributed By:
DPattison
---