Venue Address: 1416 7th Ave. - Seattle, WA


Promotion: Boyd Grafmyre/Pat Eagle
Event: In Concert

Also Performing:
Crome Syrcus
P.H. Factor Jug Band

Setlist:
When The Music's Over
(Incomplete)

Recordings / Film:
Unavailable

Photographers:
Unavailable

Reviews / Info:
-The Doors give their first performance in Seattle at the Eagles Auditorium.
-Promotional artwork by Gebaroff Sigh (Poster).
-Lights by 'Union Light Co.'
-The Doors receive an artistic review by Helix journalist Tom Robbins (See Below).


ARCHIVE/MEMORABILIA:
---
REVIEW:
Newspaper:
Helix
Author:
Tom Robbins
Publish Date:
August - 1967
Copyright © Tom Robbins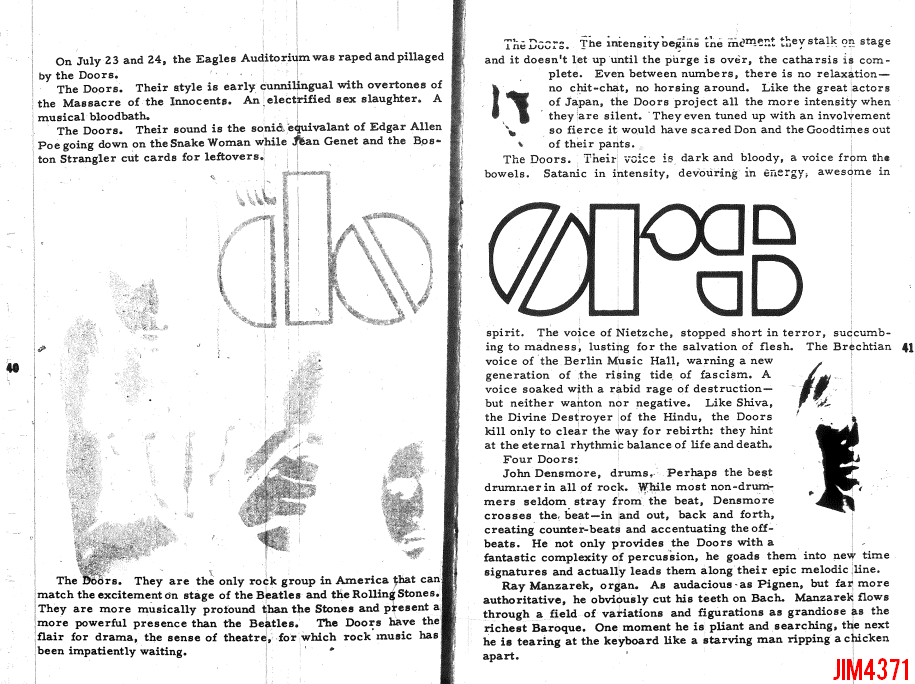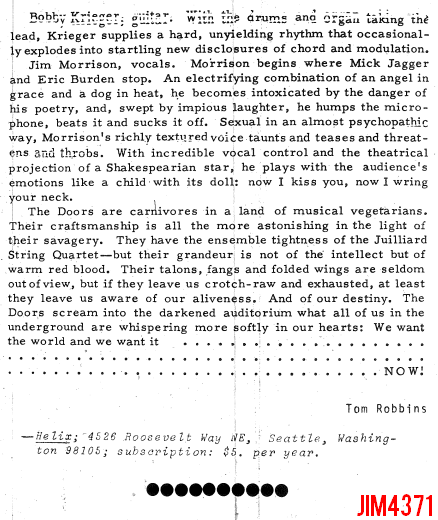 Contributed By:
jim4371
---