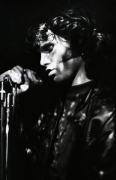 Venue Address: 337 Washington St. - Brighton, MA


Promotion: Crosstown Bus/Brighton Center Brighton Presents
Event: In Concert

Also Performing:
The Ragamuffins

Setlist:

Early Show
(Unknown)

Late Show
(Unknown)

Recordings / Film:
Unavailable
Photographers:
Peter Simon - Click
HERE
to see these photographs!
Reviews / Info:
-Elektra's Steve Harris accompanies The Doors in Boston during this time period.
-Promotional Artwork by Jim Phillips (Poster), Phil Bronx (Print Ad#1), and J. Woodring (Print Ad#2).
-Tear gas is released by an audience member prior to one of the Crosstown Bus shows and the venue is evacuated.
-8:00pm & 10:30pm scheduled start times.
-This venue is open Mon-Sat, features go-go cages, and tinfoil decorating on the walls.
-The Crosstown Bus is a short-lived venue and closes not long after The Doors performances.
"I was 18 years old the summer of 1967 and my boyfriend at the time took me to a performance by The Doors. The Crosstown Bus was located in an old factory building in Brighton, MA. We went to this show with another couple and we had to walk up a set of stairs to reach the actual show area. As we waited on the stairs, a club employee was counting off how many people had already been admitted. When he got to my date and me, he cut off the couple behind us. I started coughing and soon everyone around me was coughing. I thought they were making fun of me until the club staff passed out chewing gum to all of us. Other people around me said someone had let off a tear canister upstairs.
When we finally entered the actual show area, there were no chairs. If you wanted to sit down, you had to sit on a dirty wooden mill floor. I was wearing a mini skirt and the only place for me to sit was in a puddle of spilled Coca-Cola. I think I stood for the show.
We also saw The Doors later that summer at the Hampton Beach Casino Ballroom. My younger brothers have a hard time picturing The Doors performing at the beach, but they did."
Sandy Cartwright
Windsor, ON
Copyright © 2010 Sandy Cartwright
A Special Thanks to
Sandy Cartwright
for providing her review of the concert to
MildEquator.com!
ARCHIVE/MEMORABILIA:
---
POSTER: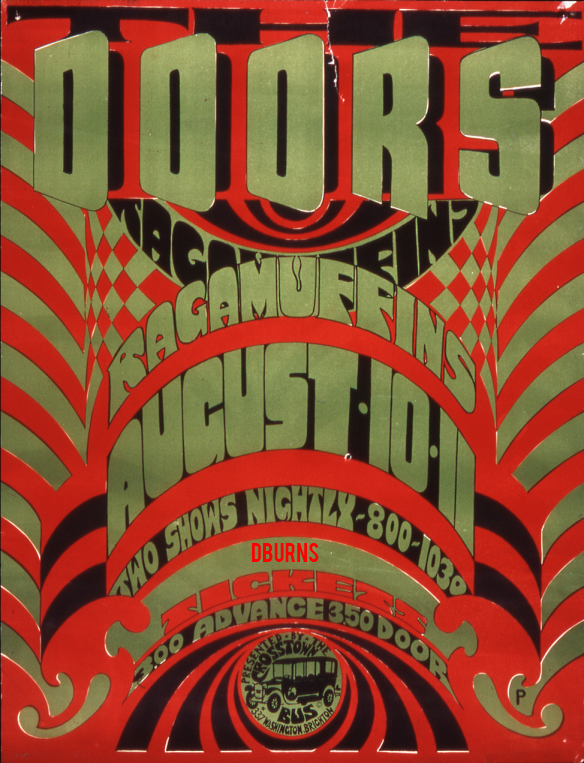 Contributed By:
DBurns
PRINT AD #1: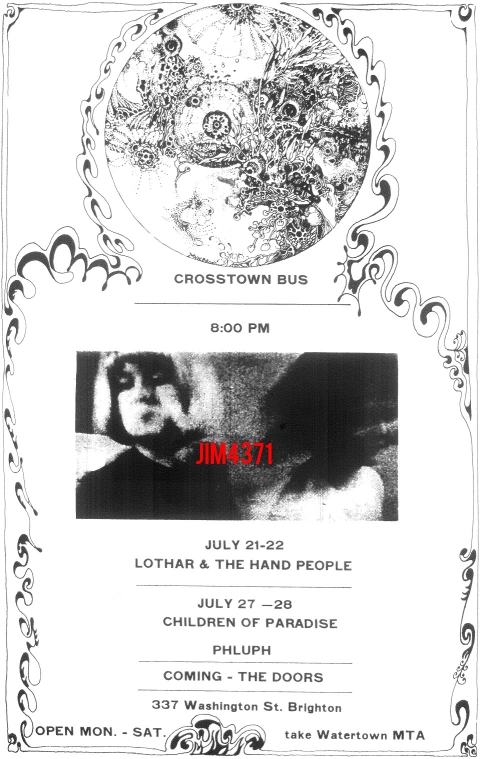 Contributed By:
jim4371
PRINT AD #2: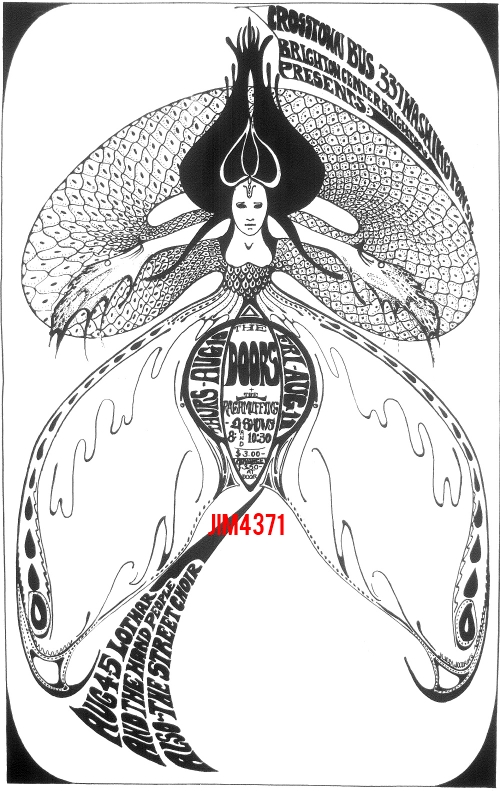 Contributed By:
jim4371
PHOTOGRAPHS: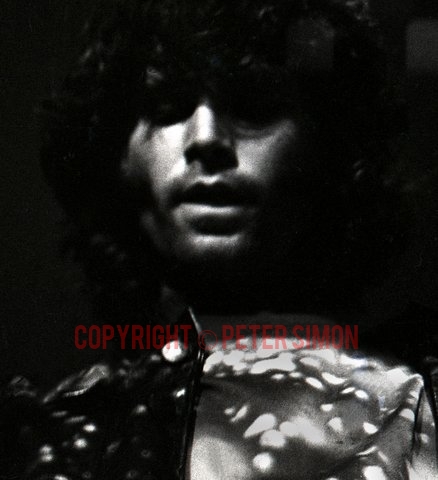 Contributed by:
Peter Simon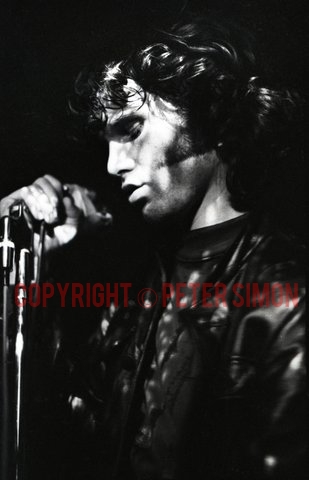 Contributed by:
Peter Simon
Contributed by:
Peter Simon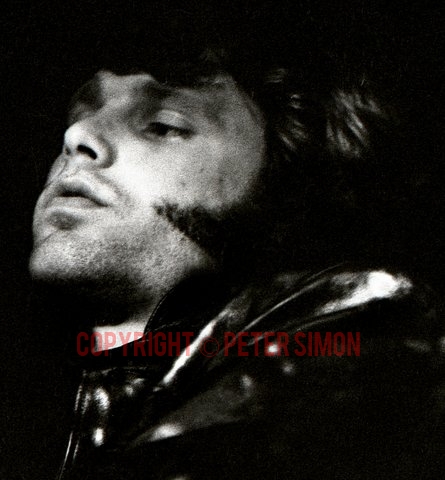 Contributed by:
Peter Simon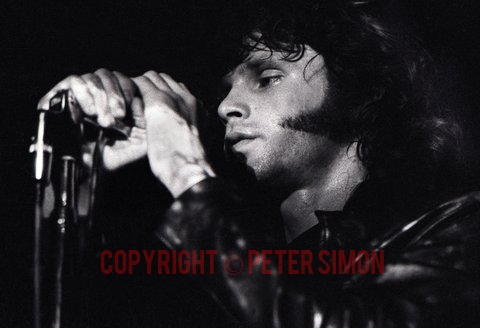 Contributed by:
Peter Simon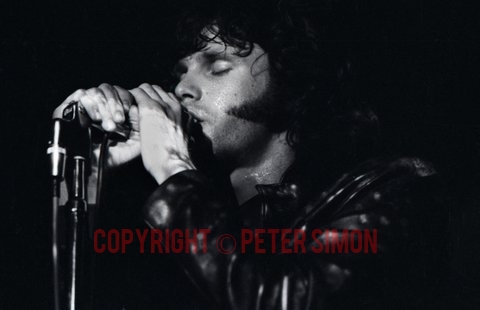 Contributed by:
Peter Simon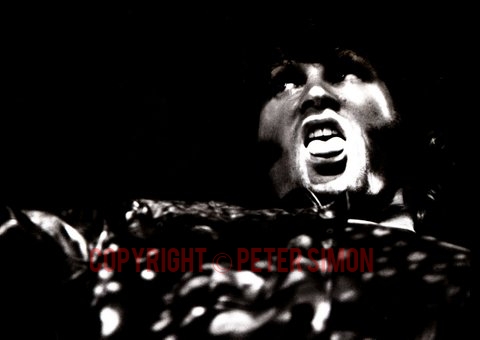 Contributed by:
Peter Simon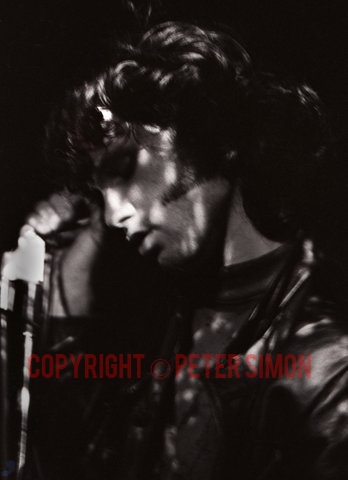 Contributed by:
Peter Simon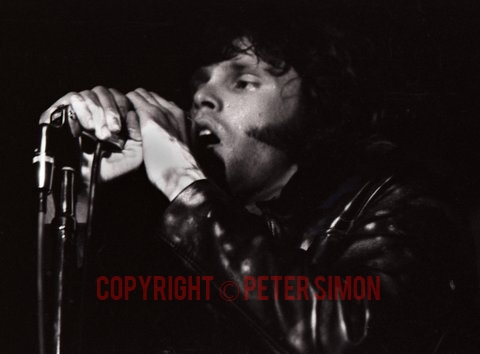 Contributed by:
Peter Simon
---