Venue Address: Forest Dr. & Park Crescent. - Forest Hills, NY


Promotion: Leonard Ruskin
Event: Forest Hills Music Festival

Also Performing:
Simon & Garfunkel (Headlining)

Setlist:
Light My Fire
The End
(Incomplete)

Recordings / Film:
Unavailable

Photographers:
Unidentified

Reviews / Info:
-8:30pm scheduled start time.
-The Doors reportedly lose equipment on the flight to this performance and are delayed taking the stage.
-Audience members cheer and applause The Doors upon their arrival on stage.
-Jim Morrison excites the audience with his introduction to the show by announcing "This is the end".
-The Doors perform without incident and no lack of ability during this show.
-The Doors are followed by Simon & Garfunkel.
-Audience members heckle Simon & Garfunkel and receive entertaining responses.


ARCHIVE/MEMORABILIA:
---
REVIEW: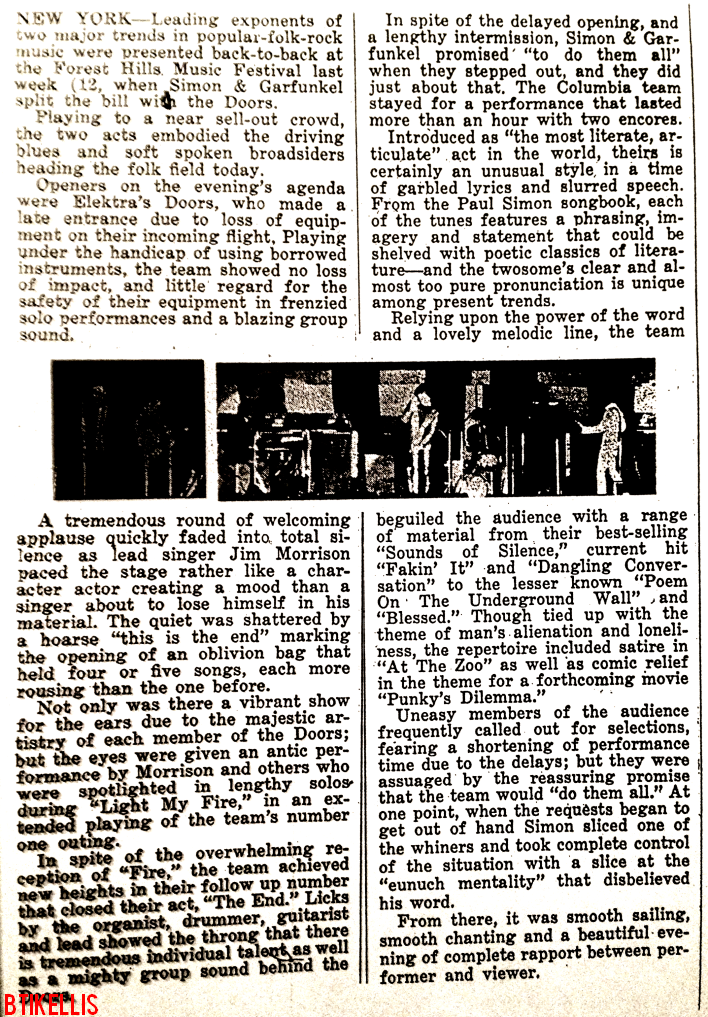 Contributed by:
BTikellis
PRINT AD: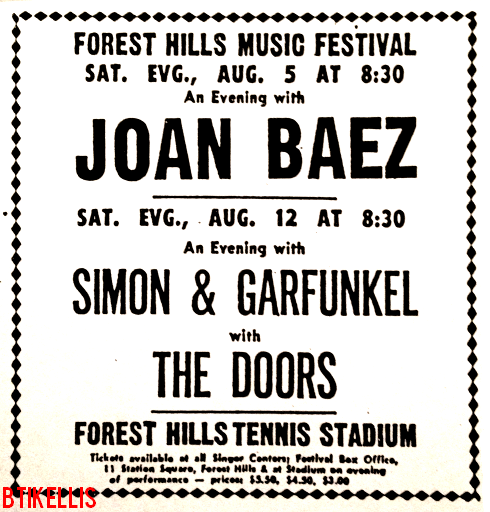 Contributed by:
BTikellis
---