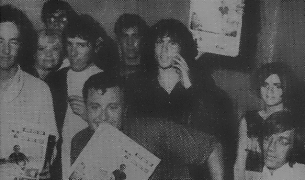 Venue Address: 807 N St. - Alexandria, VA


Promotion: Domestic Sound Productions (Bud Becker)/WPGC
Event: Jack Alix's Flower Power Show

Also Performing:

Gary Scott & The Classics
December's Children
The Warlox
Hounds Of Baskerville
The Fantastic Plastic
McCormick Tool Company

The Corporation
The Shades
The Toronadoes
The Essex
New York Public Library
The Brotherhood

Setlist:
Light My Fire
The End
(Incomplete)

Recordings / Film:
Unavailable

Photographers:
Unidentified

Reviews / Info:
-This is The Doors second performance of the day.
-Twelve bands compete at this event for an audition with Columbia Records.
-A backstage pass is given to a contest winner for a 'Meet & Greet' with The Doors.
-The Doors rent an additional $250 worth of stage equipment for this show.
-This is a promotional show and The Doors are not paid to perform.
-Approx. 2,500 in attendance.
-Jim Morrison is escorted off the stage by police due to overwhelmed fans following the show.
-'Gary Scott & The Classics' win the audition competition.
-This is The Doors only performance in Alexandria, a childhood home of Jim Morrison.


ARCHIVE/MEMORABILIA:
---
REVIEW:
Newspaper:
Unknown
Author:
Unknown
Publish Date:
Unknown - 1967
Copyright © Unknown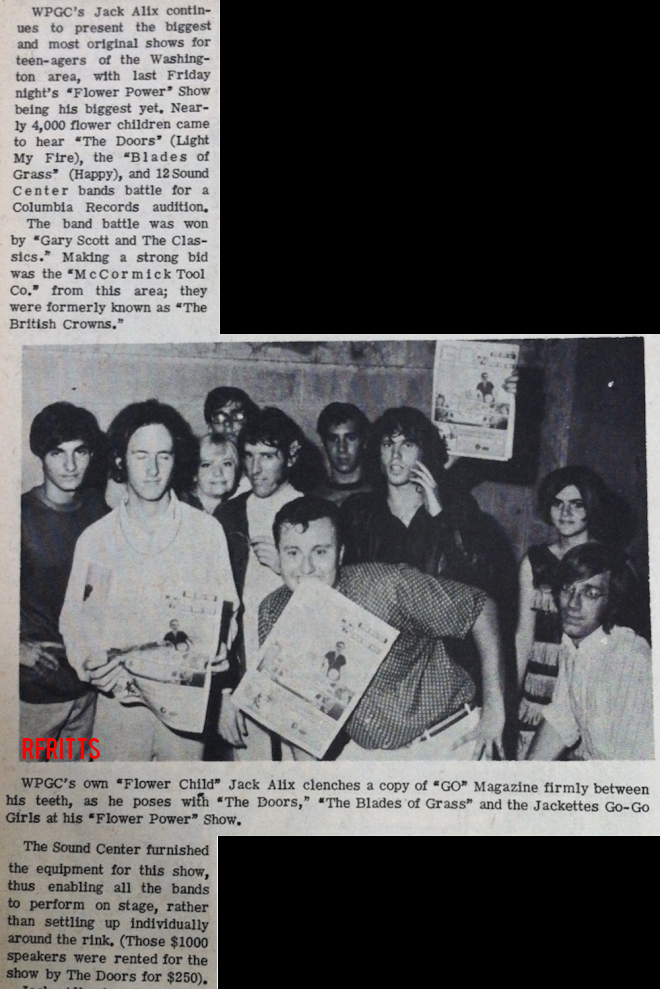 Contributed By: RFritts
PRINT AD: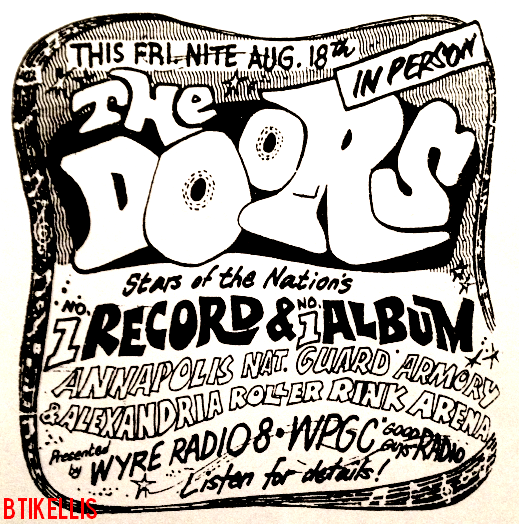 Contributed by:
BTikellis
---