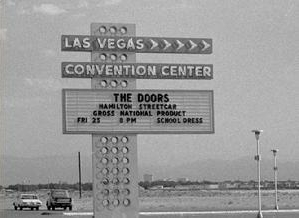 Venue Address: 3150 Paradise Rd. - Las Vegas, NV
Promotion: Scenic Sounds
Event: In Concert

Also Performing:
Hamilton Streetcar
Gross National Product
Scatter Blues

Setlist:
Soul Kitchen
(Incomplete)

Recordings / Film:
Unavailable

Photographers:
Unavailable

Reviews / Info:
-The Doors stay at the Frontier Hotel in Las Vegas.
-8:00pm scheduled start time.
-Promotional artwork by Wilfred Weisser (Poster; Flyer;)
-Scenic Sounds offers a package deal for this performance that includes backstage access following the show (See Below).
-The audience leaves behind large amounts of footwear upon exiting the venue.


ARCHIVE/MEMORABILIA:
---
POSTER: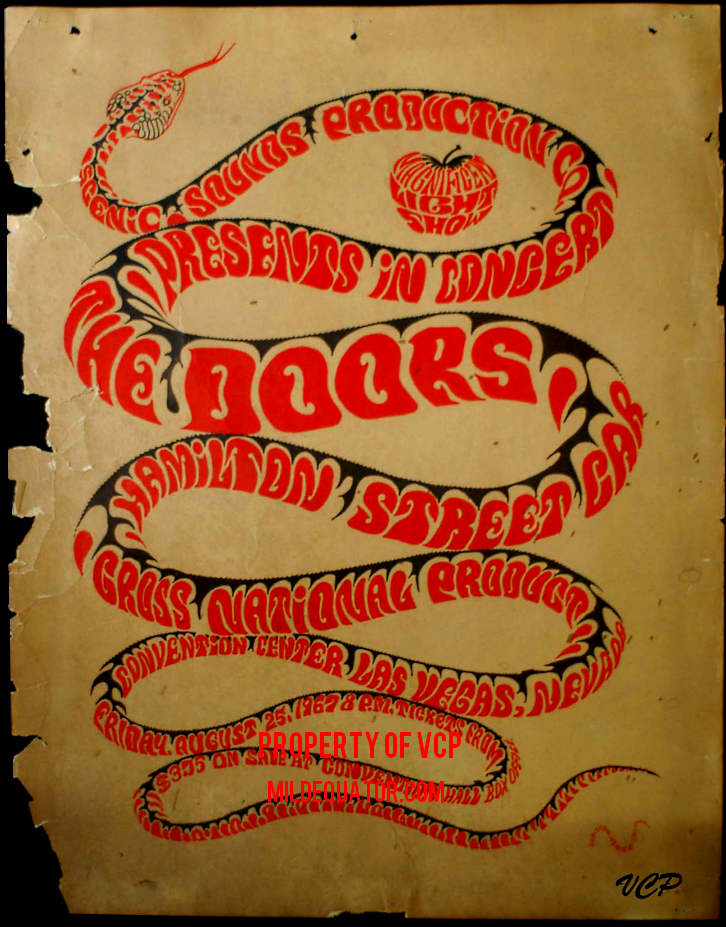 Contributed By:
Vintage Concert Posters
HANDBILL/FLYER: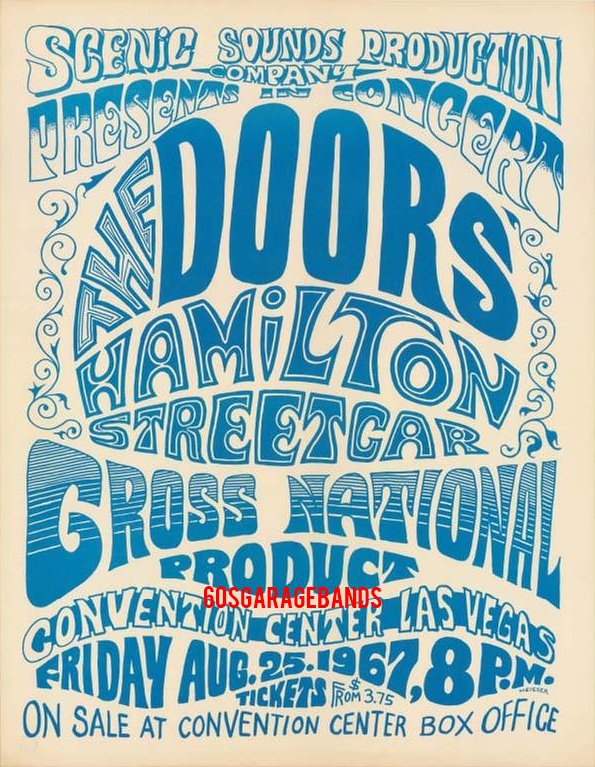 Contributed By:
60sGarageBands
RESERVATION FLYER: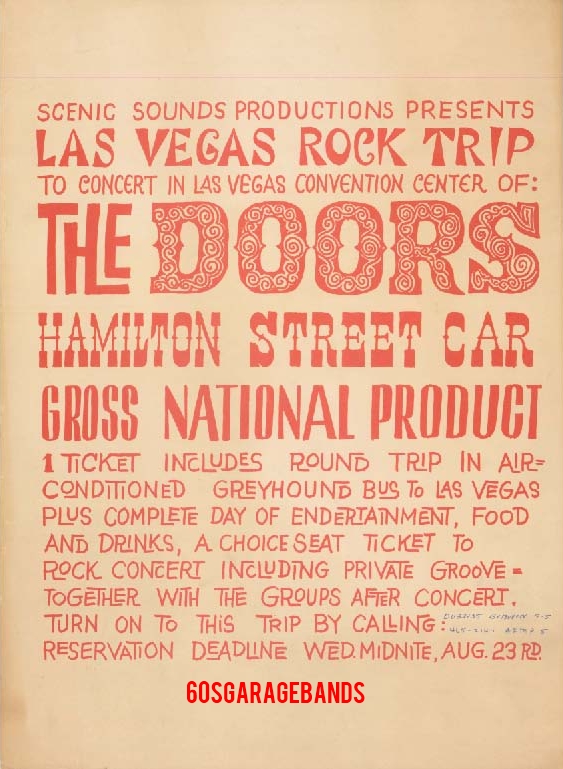 Contributed By:
60sGarageBands
---