Venue Address: 1 Navy St. - Santa Monica, CA


Promotion: Cheetah
Event: In Concert

Also Performing:
The Nazz
Watts 103rd St. Rhythm Band

Setlists:

Matinee Show
(Unknown)

Early Show
(Unknown)

Late Show
(Unknown)

Recordings / Film:
Documentary Footage
(See Below)
Photographers:
Unavailable
Reviews / Info:
-Newspaper advertisements reflect a 3:00pm matinee showtime and an 8:10pm evening showtime.
-Handbills reflect a 3:00pm matinee showtime and an 8:30pm evening showtime.
-Posters reflect a 3:30pm matinee showtime and 7:30pm & 11:00pm evening showtimes.
-A portion of these shows are captured on film. (See Below).
-The Doors are interviewed by Jeffrey Alexander the following day.
'AQUARIUS RISING' - A FILM BY PIERRE SOGOL
---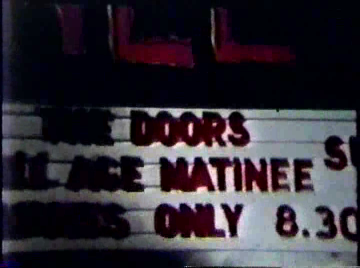 Info:
This 15 minute documentary film, also known as 'The Second Coming, 1967 A.D.' or 'The Scene', was shot in 1967 in various locations around California, and released in 1968. The film includes various footage related to The Doors, including a shot of an Elektra Billboard during the 1967 Sunset Strip riots, a venue marquee and brief concert footage of The Doors at the Cheetah in August 1967, and an illustrated schedule from the Fantasy Fayre (Jul. 15th-16th, 1967). Native audio does not appear to have been recorded for this film, however it does make use of I Looked At You and The End. Original film sources are yet to be uncovered, however a poor quality VHS review tape of a 1992-93 re-edit by the films director, Pierre Sogol, is known to collectors. The whereabouts of the director, whose real name may be Fredrick Wolf, and the master filmwork, are currently unknown.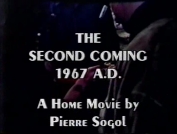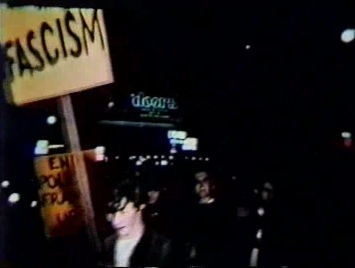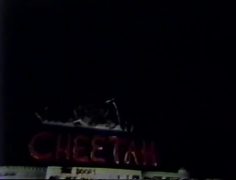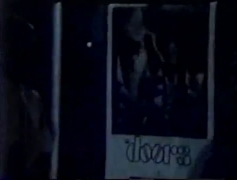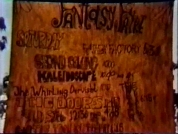 ARCHIVE/MEMORABILIA:
---
HANDBILL: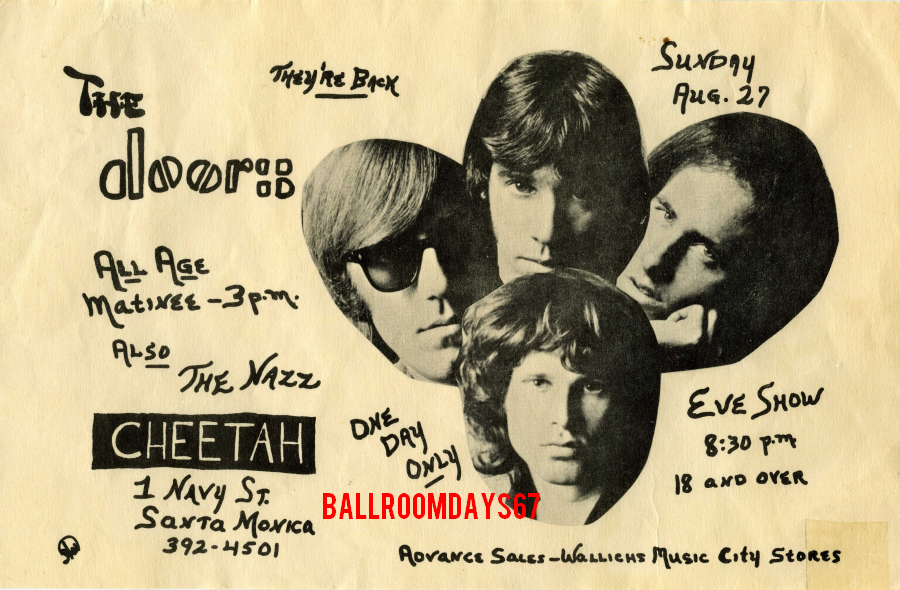 Contributed By:
BallroomDays67
PRINT AD: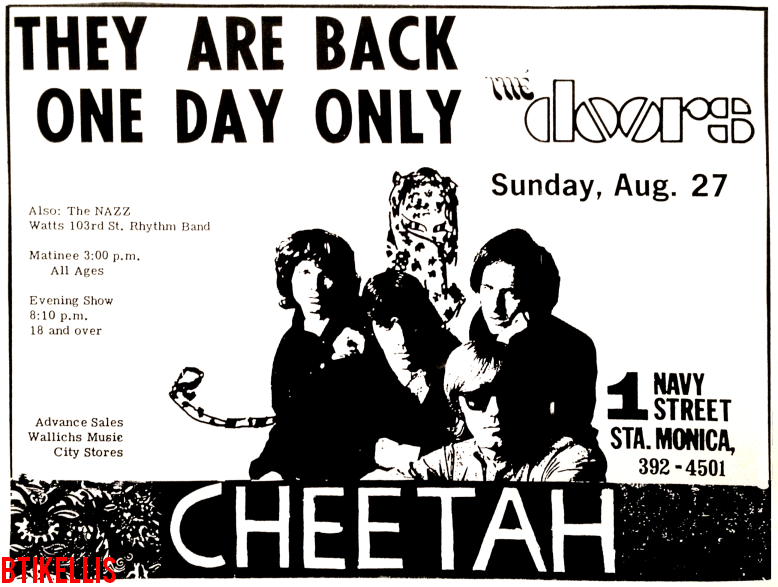 Contributed By:
BTikellis
POSTER: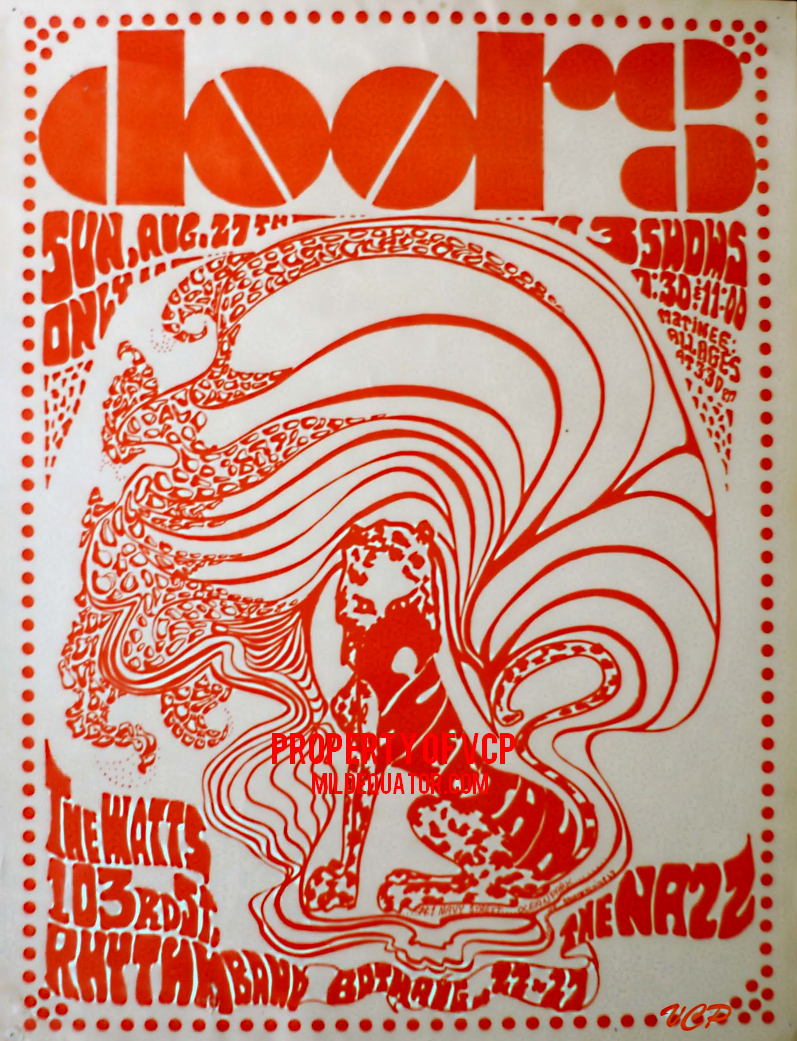 Contributed By:
Vintage Concert Posters
---