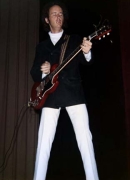 Venue Address: 1300 Ocean Ave. - Asbury Park, NJ
Promotion: Convention Hall
Event: Summer Shower Of Stars

Also Performing:
Unknown
Lou Rawls (Seperate Show At 10:30pm)

Setlist:
Soul Kitchen
Break On Through
Alabama Song
Light My Fire
-Wake Up!
The End
(Incomplete)

Recordings / Film:
Amateur/Audience Recording

Photographers:
Cal Deal

Reviews / Info:
-8:00pm scheduled start time.
-The Doors open the show with 'Soul Kitchen'.
-Ray Manzarek's organ cuts out during a performance of 'Light My Fire'.
-Jim, Robby and John cover for the loss of the organ during 'Light My Fire' with 'Wake Up!'.
-Lou Rawls gives a seperate performance at this venue later the same evening.
-The Doors return to the Convention Hall in August 1968.


ARCHIVE/MEMORABILIA:
---
TICKET: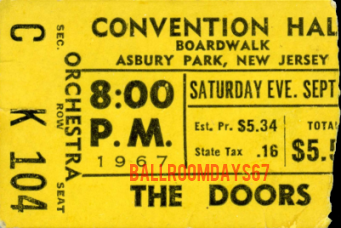 Contributed By:
BallroomDays67
HANDBILL: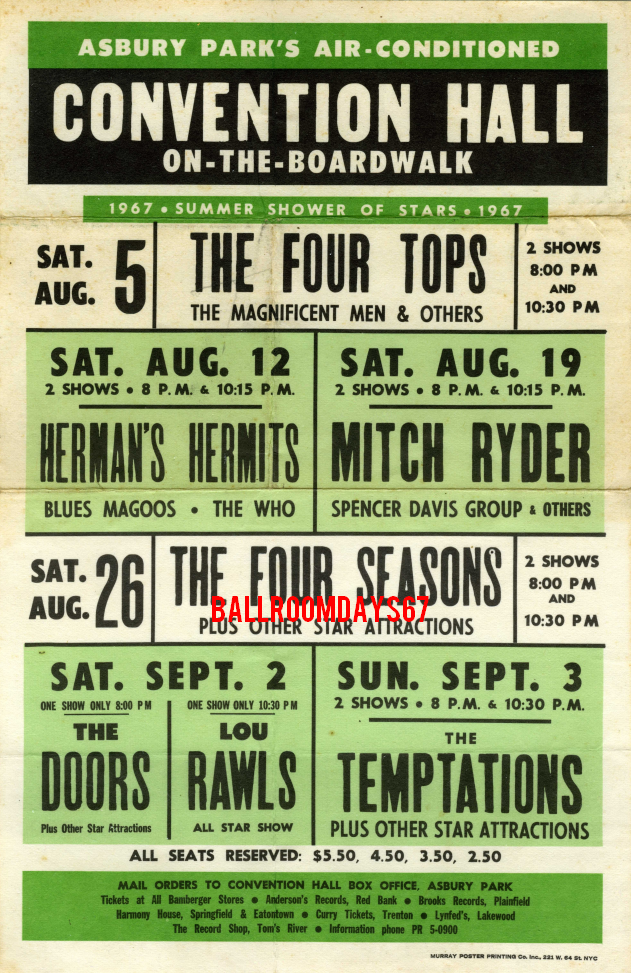 Contributed By:
BallroomDays67
PRINT AD #1: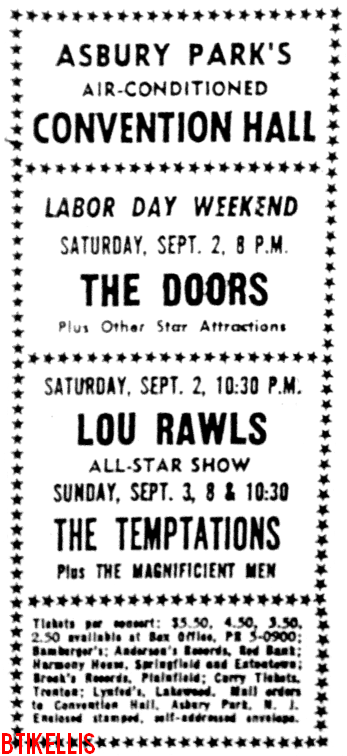 Contributed By:
BTikellis
PRINT AD #2: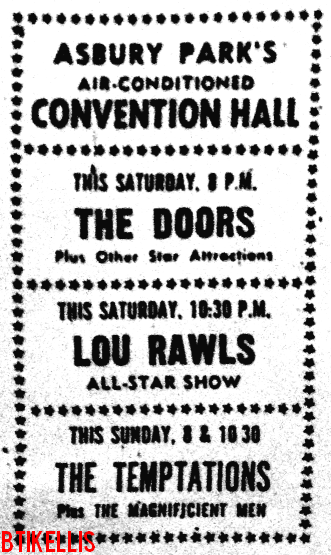 Contributed By:
BTikellis
---