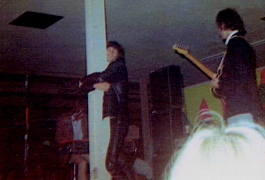 Venue Address: Amon Carter Sq. - Forth Worth, TX
Promotion: Pop Music Festival
Event: Ft. Worth Teen Fair & Mardi Gras Festival

Also Performing:
The Livin' End

Festival Performers (Aug. 26 - Sept. 4):
The Box Tops
The Standells
The Seeds
The Grass Roots
Every Mothers' Son
The McCoys
The Electric Prunes
Sonny & Cher

Setlist:
Light My Fire
(Incomplete)

Recordings / Film:
Unavailable

Photographers:
Tom Franklin
Unidentified (Professional & Amateur)

Reviews / Info:
-This festival takes place from Aug. 26th - Sept. 4th and includes various performers.
-Admission for any performance during the festival is $2.00
-The Doors arrive late for their performance.
-The Doors follow an extended set by The Livin' End.


ARCHIVE/MEMORABILIA:
---
ARTICLE:
Newspaper:
Unknown
Author:
Ron Chapman
Publish Date:
Unknown - 1967
Copyright © Unknown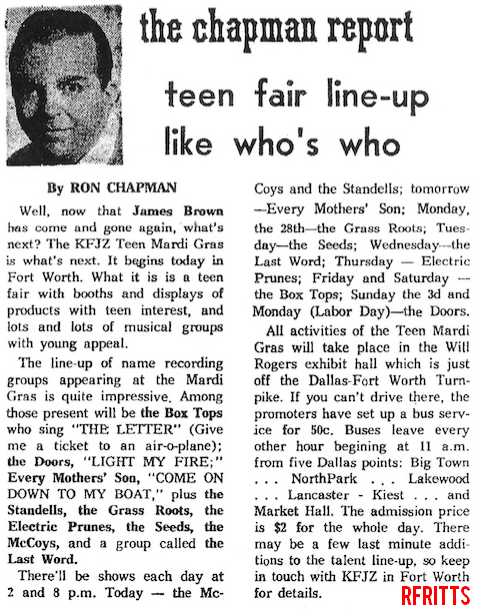 Contributed By: RFritts
PRINT AD #1: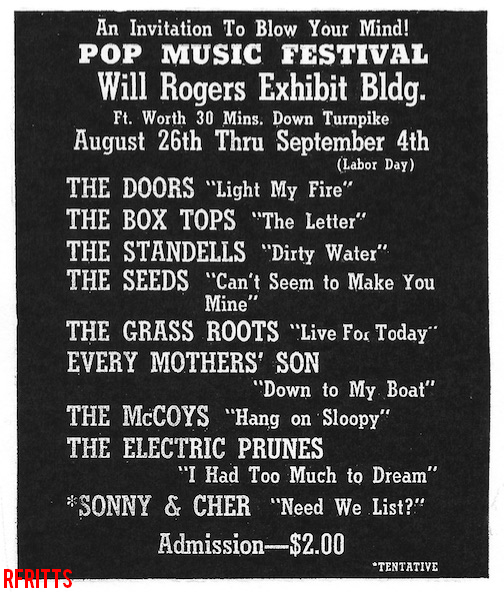 Contributed By: RFritts
PRINT AD #2: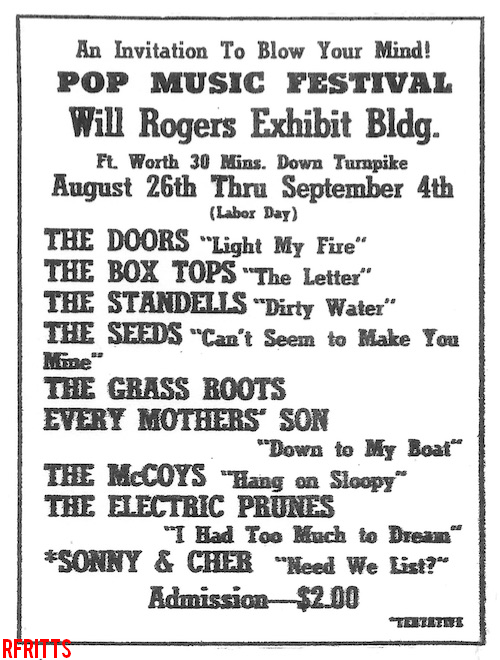 Contributed By: RFritts
---