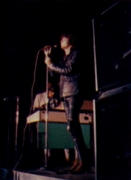 Venue Address: 262 West 38th St. - Oswego, NY


Promotion: Oswego University Student Council
Event: In Concert

Also Performing:
Unknown

Setlist:
(Unknown)

Recordings / Film:
Radio Interview

Photographers:
Unidentified (Amateur & Professional)

Reviews / Info:
-Less than two weeks prior to show date, The Doors replace 'The Buckinghams' and 'Blues Project' as scheduled performers.
-8:00pm scheduled start time.
-This performance may only be attended by a freshman or transfer student.
-Prior to this performance, The Doors record an interview along with various promo spots for the University's radio station.


UNIVERSITY OF NEW YORK AT OSWEGO RADIO INTERVIEW
---
Broadcast Date: Unknown - Possibly Not Broadcast
Station ID: WSGO - 1440AM
Programming: Unknown
Host: Mike Lazar & Steve Flesser
Recording Date: September 11th - 1967
Recording Location: State University of New York - Oswego, NY

Info:
An interview with the band is recorded at the University of New York at Oswego shortly before The Doors perform in concert. Following the interview, hosts Mike Lazar and Steve Flesser attempt to record spoken promo spots for the University's own AM station. Bill Siddons is nearby. No broadcast recordings have ever surfaced of the interview and it remains unclear as to wether or not the interview was broadcast at all. The known interview recording has been officially released on Bright Midnight's 'The Lost Interview Tapes' Vol. 1


ARCHIVE/MEMORABILIA:
---
ARTICLE:
Newspaper:
The Oswegonian
Author:
Alice Lapetino
Publish Date:
September 8th - 1967
Copyright © The Oswegonian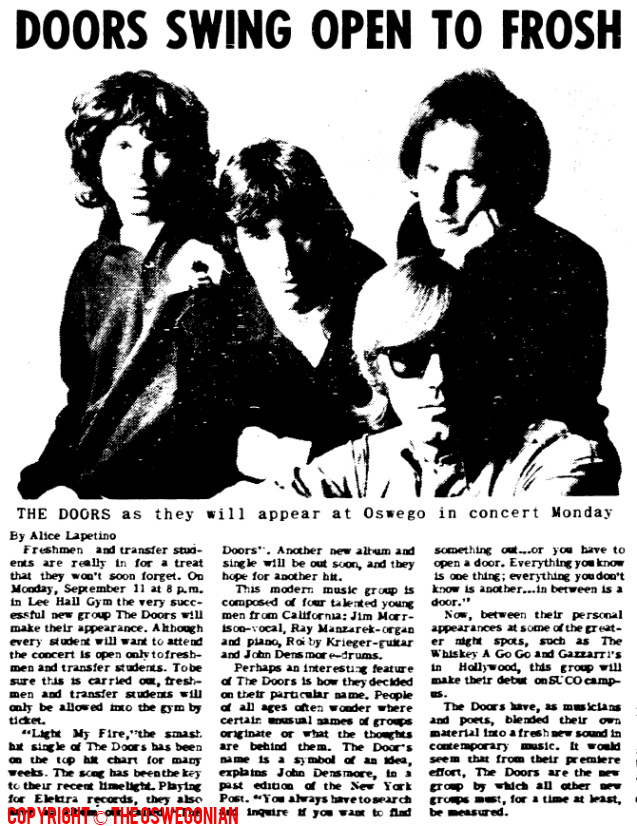 EDITORIAL:
Newspaper:
The Oswegonian
Author:
Unknown
Publish Date:
September 15th - 1967
Copyright © The Oswegonian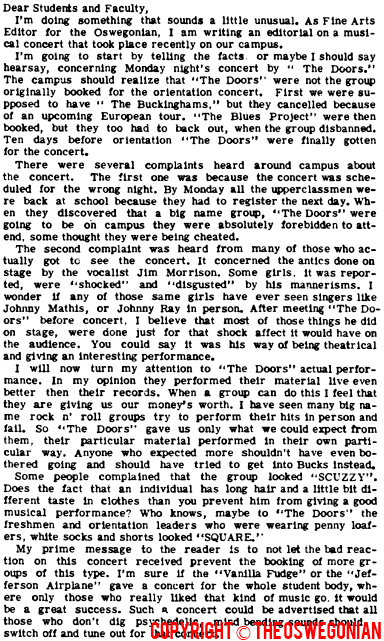 PHOTOGRAPHS:
Newspaper:
The Oswegonian
Photographer:
Unknown
Publish Date:
September 15th - 1967
Copyright © The Oswegonian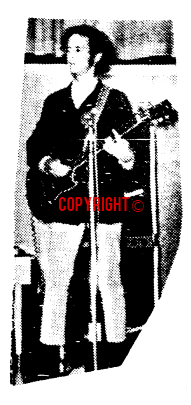 YEARBOOK PHOTO:
Contributed By:
jim4371
---