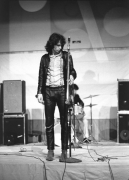 Venue Address: 100 Nicolls Rd. - Stony Brook, NY


Promotion: Student Activities Board
Event: A Dance Concert

Also Performing:
Tim Buckley

Setlist:
People Are Strange
Light My Fire
The End
(Incomplete)

Recordings / Film:
Unavailable

Photographers:
Gloria Stavers
Unidentified

Reviews / Info:
-8:30pm scheduled start time.
-Lights by the David Flooke Light Show.
-3,200 tickets are sold for this performance.
-Many non ticket holders are admitted to this show, overcrowding the venue.
-Approx. 4,000 in attendance.
-The concert committee chairman raises concerns about over-admittance by security during future shows.


ARCHIVE/MEMORABILIA:
---
REVIEW:
Newspaper:
The Statesman
Author:
John Eskow
Publish Date:
September 27th - 1967
Copyright © The Statesman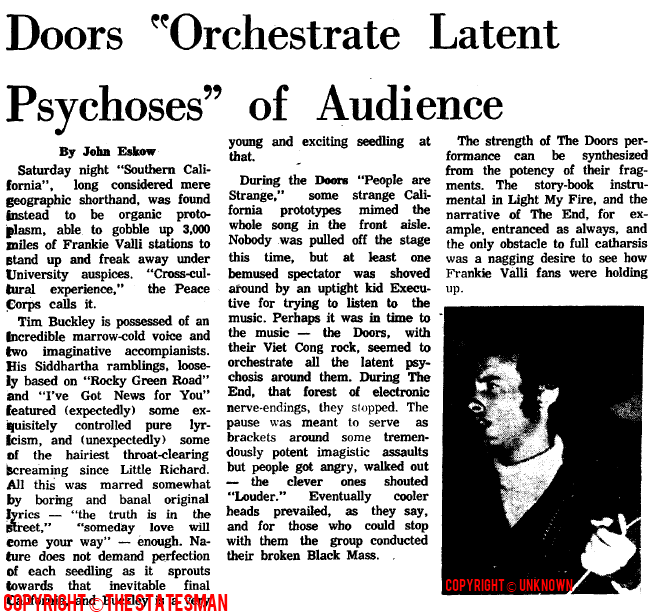 REVIEW:
Newspaper:
The Statesman
Author:
Ilene Zatal
Publish Date:
September 27th - 1967
Copyright © The Statesman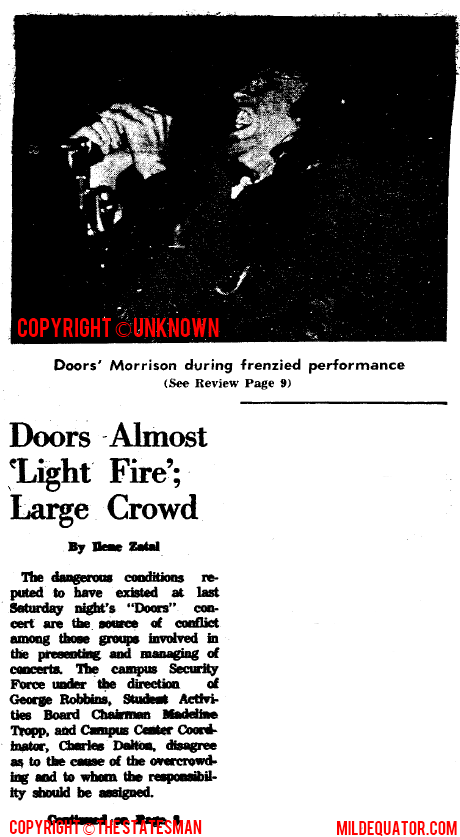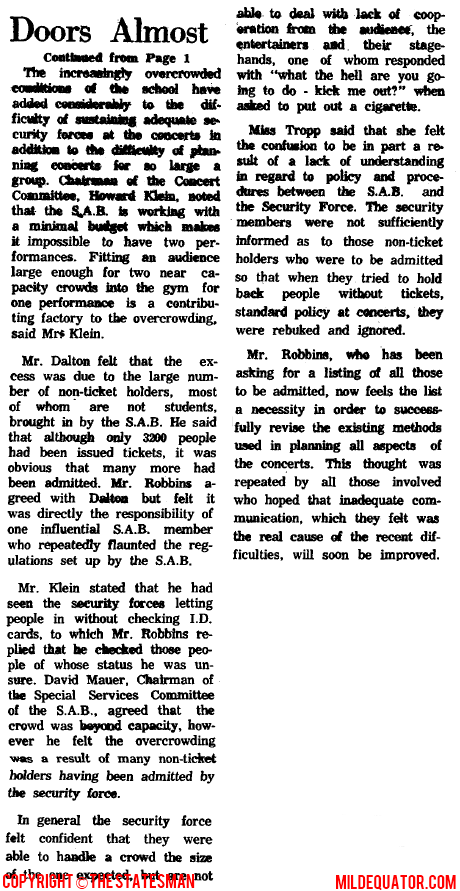 ARTICLE:
Newspaper:
The Statesman
Author:
Unknown
Publish Date:
September 27th - 1967
Copyright © The Statesman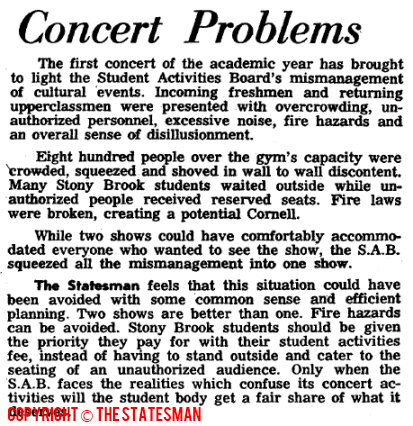 PRINT AD: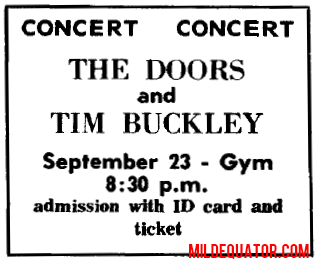 PROGRAM:

Contributed by: FireHeart2021









INSIDE:
---