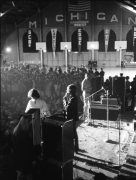 Venue Address: 515 East Jefferson St. - Ann Arbor, MI


Promotion: Student Council
Event: University of Michigan Homecoming Dance

Also Performing:
The Long Island Sound
The Five Bucks

Setlist:

1st Attempt
Soul Kitchen (Vamp)
(Aborted)

2nd Attempt
(Aborted)

3rd Attempt
(Unknown)

Recordings / Film:
Unavailable
Photographers:
Jay Cassidy
Reviews / Info:
-Approximately 5,000 in attendance for the first performance.
-During the 1st attempt to perform, The Doors vamp 'Soul Kitchen' without Jim Morrison.
-Jim Morrison takes the stage during the 2nd attempt to perform.
-During the second attempt to perform, Jim Morrison is overly intoxicated and the audience begins to walk out.
-'Iggy Pop' recalls this show as his inspiration for The Stooges, forming in 1969.
-The Doors make a third attempt to perform and the show is a success despite a sparse crowd.
ARCHIVE/MEMORABILIA:
---
PRINT AD #1: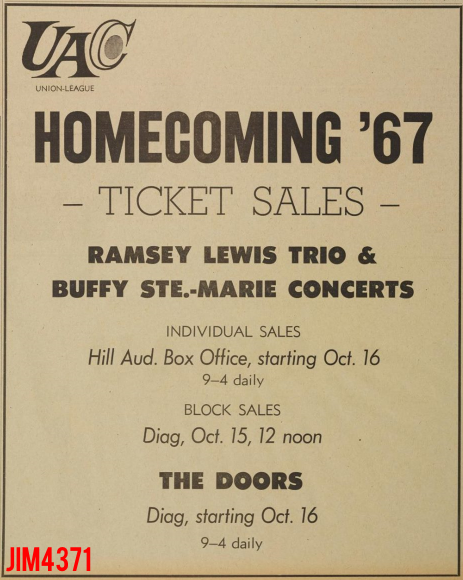 Contributed By: jim4371
PRINT AD #2: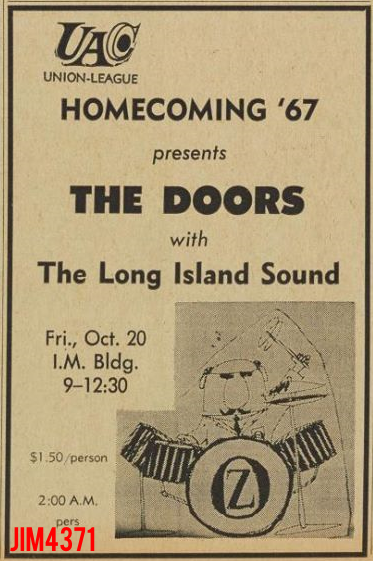 Contributed By: jim4371
PRINT AD #3: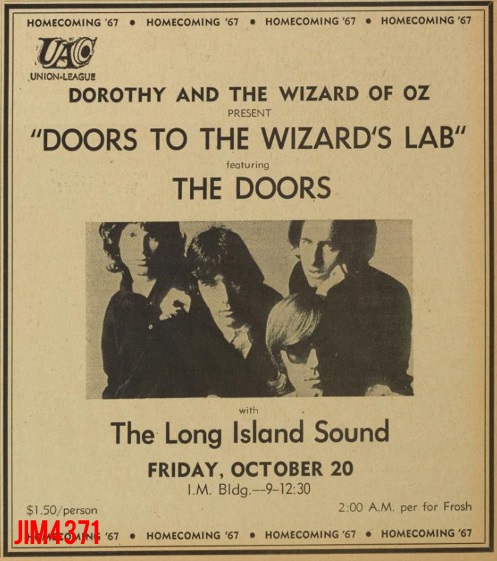 Contributed By: jim4371
PRINT AD #4: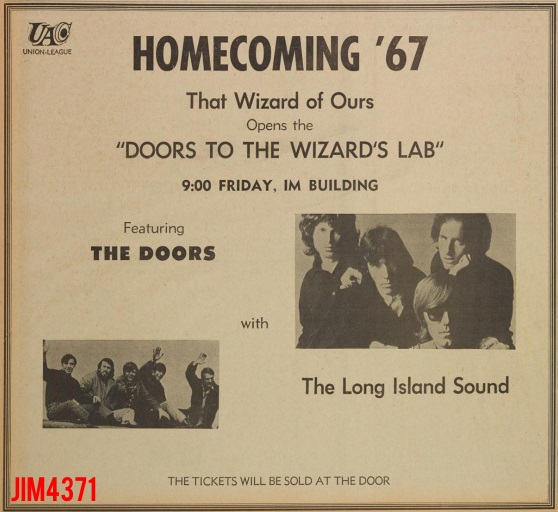 Contributed By: jim4371
---