Venue Address: 1416 7th Ave. - Seattle, WA


Promotion: Boyd Grafmyre
Event: In Concert

Also Performing:
Crome Syrcus
Magic Fern

Setlist:
(Unknown)

Recordings / Film:
Unavailable

Photographers:
Unavailable

Reviews / Info:
-8:00pm scheduled start time.
-Tickets for this show are $4.00
-Lights by 'Retina Circus'.
-Promotional artwork by John Moehring (Poster;).
-This concert is given instead of a dance to avoid turning away minors.
-The Doors appear to have been scheduled to play at Eagles Auditorium the following night but the show does not take place.
-Posters for this show do not advertise the second performance date.

ARCHIVE/MEMORABILIA:
---
ARTICLE:
Newspaper:
Unknown
Author:
Unknown
Publish Date:
Unknown - 1967
Copyright © Unknown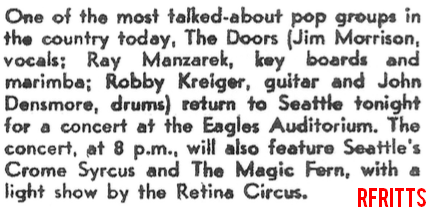 Contributed By: RFritts
PRINT AD #1: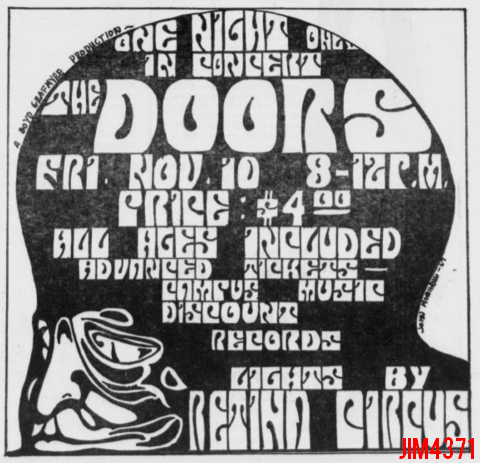 Contributed By: jim4371
PRINT AD #2: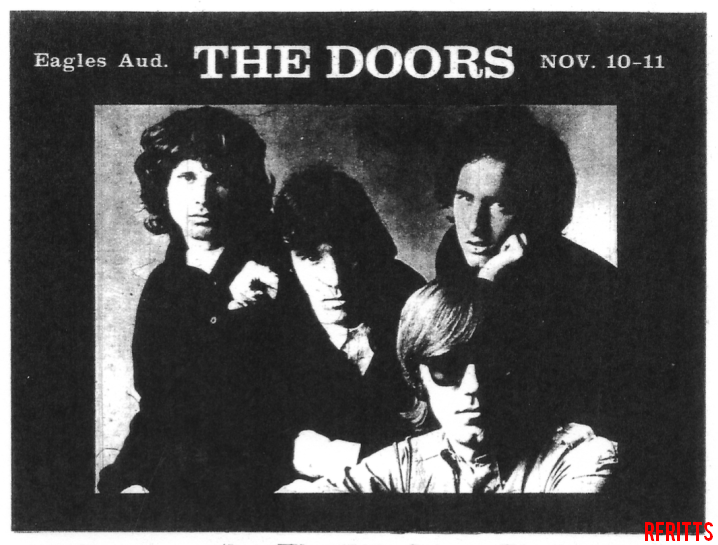 Contributed By: RFritts
PHOTO AD: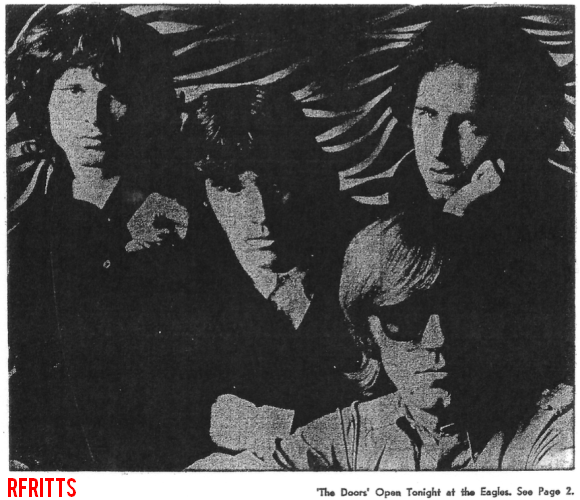 Contributed By: RFritts
---