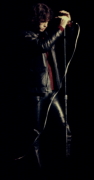 Venue Address: 695 Park Ave. - New York, NY


Promotion: Alpha Epsilon Pi
Event: In Concert

Also Performing:
The Nitty Gritty Dirt Band

Setlist:

Early Show
Love Me Two Times
People Are Strange
When The Music's Over
The Unknown Soldier
(Incomplete)

Late Show
(Unknown)

Recordings / Film:
Unavailable
Photographers:
Elliot Landy
Mel Zimmer
Reviews / Info:
-8:00pm & 10:30pm scheduled start times.
-Jim Morrison is still and unanimated during these performances.
-An audience member throws a crumpled piece of paper at Jim Morrison during one of the sets.
-Setlist includes an early performance of 'The Unknown Soldier'.
-Audience members get up and leave the venue during one of the sets due to the extremely loud performance.
-Photographs taken by Mel Zimmer are later used in the January 1968 issue of Crawdaddy Magazine.
ARCHIVE/MEMORABILIA:
---
REVIEW:
Newspaper:
The New York Times
Author:
Alfred G. Aronowitz
Publish Date:
November 25th - 1967
Copyright © The New York Times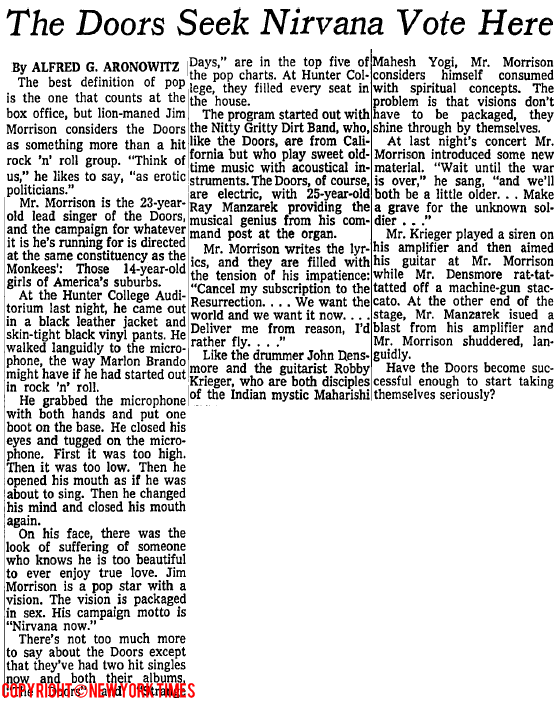 PRINT AD #1: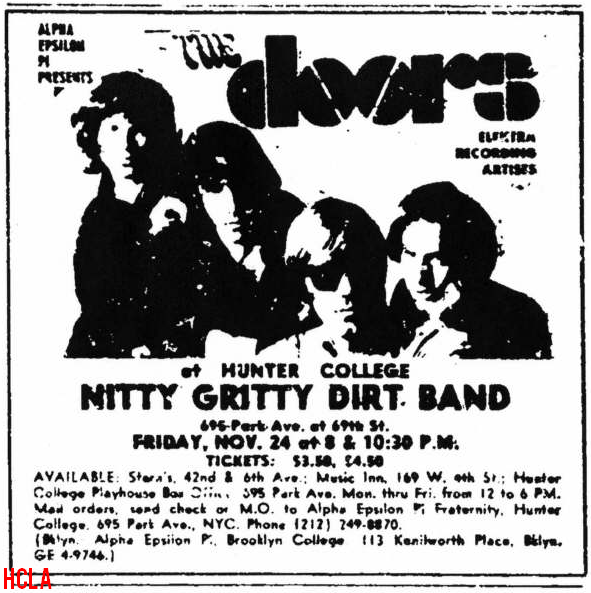 Contributed By:
Hunter College Library & Archives
PRINT AD #2: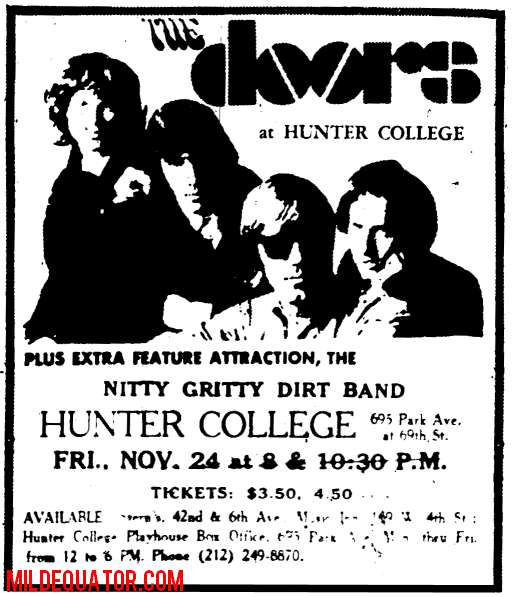 Contributed By:
MildEquator.com
PRINT AD #3: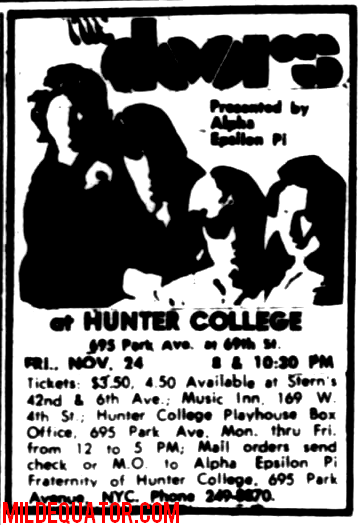 Contributed By:
MildEquator.com
PRINT AD #4: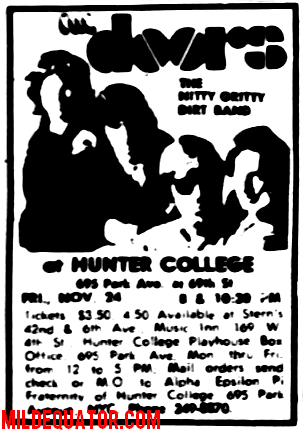 Contributed By:
MildEquator.com
PRINT AD #5: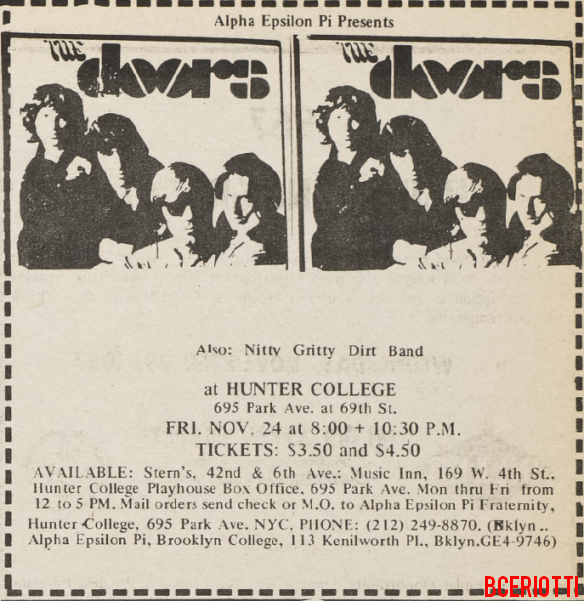 Contributed By:
BCeriotti
TICKET: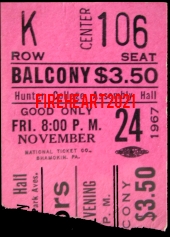 Contributed By:
FireHeart2021
---