Venue Address: Connecticut Ave. & T St. - Washington, D.C.


Promotion: Durwood C. Settles Presents/WPGC
Event: In Concert

Also Performing:
The Nitty Gritty Dirt Band

Setlist:
House Announcer (Warren Duffy)
When The Music's Over
Break On Through
The End
(Incomplete)

Recordings / Film:
Unavailable

Photographers:
Unavailable

Reviews / Info:
-Promotional artwork by Dail W. Beeghly (Poster; Print Ad #1)
-8:00pm scheduled start time.
-Jim Morrison's mother and brother attend this performance.
-The Doors return to Washington D.C. in August 1968 where they are photographed by Paul Ferrara.


ARCHIVE/MEMORABILIA:
---
TICKET: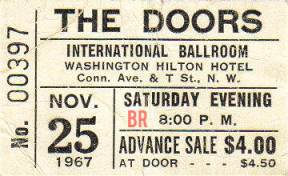 Contributed By:
E-RockWorld
PRINT AD #1: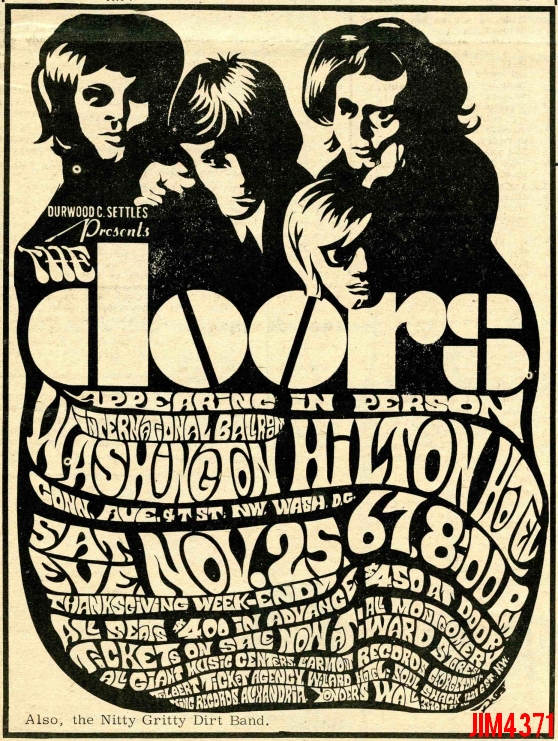 Contributed By:
jim4371
Contributed By:
jim4371
POSTER: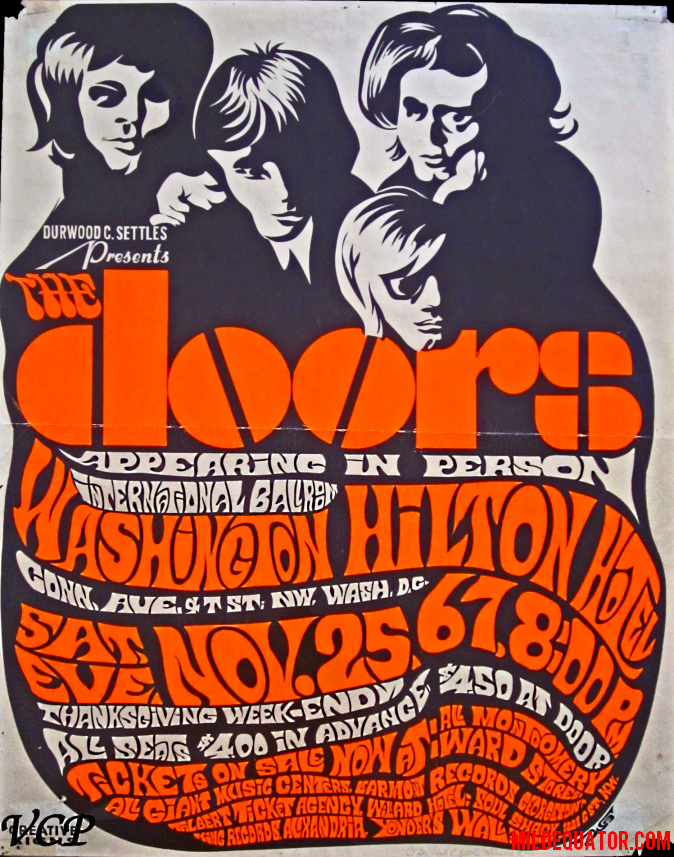 Artist:
Dail W. Beeghly
Contributed By:
Vintage Concert Posters
---