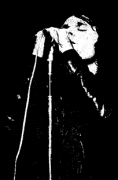 Venue Address: 166 Capitol Ave. - Hartford, CT


Promotion: WDRC
Event: In Concert

Also Performing:
The Nitty Gritty Dirt Band

Setlist:
House Announcer (Dick Robinson)
Soul Kitchen
Break On Through
Love Me Two Times
The Unknown Soldier
Back Door Man
Alabama Song
Light My Fire
People Are Strange

Recordings / Film:
Unavailable

Photographers:
James Patersen

Reviews / Info:
-This venue is properly known as the 'Horace Bushnell Memorial Auditorium'.
-Approx. 3,200 in attendance.
-The Doors are late to arrive and local DJ Dick Robinson attempts to calm the audience.
-Setlist includes an early performance of 'The Unknown Soldier'.
-Reviews of this performance are positive.


ARCHIVE/MEMORABILIA:
---
REVIEW #1:
Newspaper:
Hartford Courant
Author:
James Patersen
Publish Date:
December 2nd - 1967
Copyright © The Hartford Courant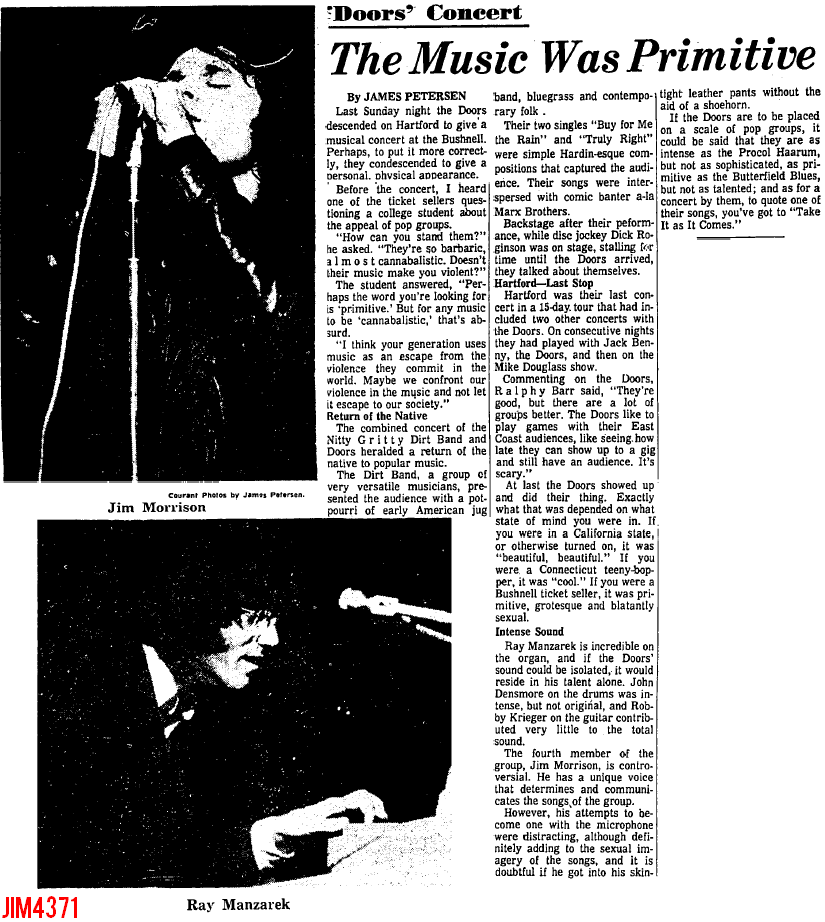 Contributed By: jim4371
REVIEW #2:
Newspaper:
Unknown
Author:
Unknown
Publish Date:
Unknown - 1967
Copyright © Unknown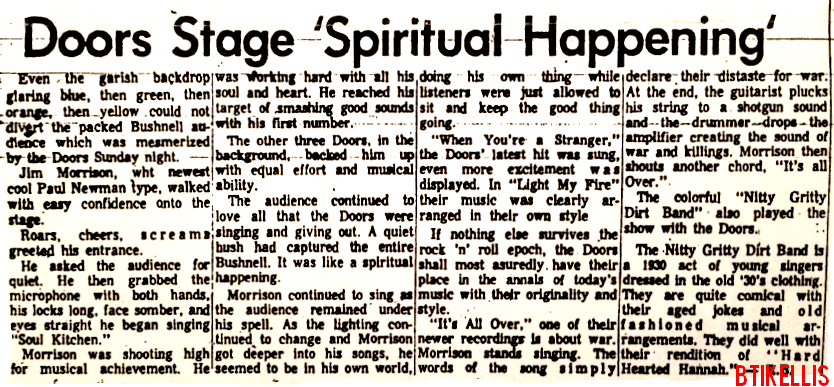 Contributed By: BTikellis
PRINT AD #1: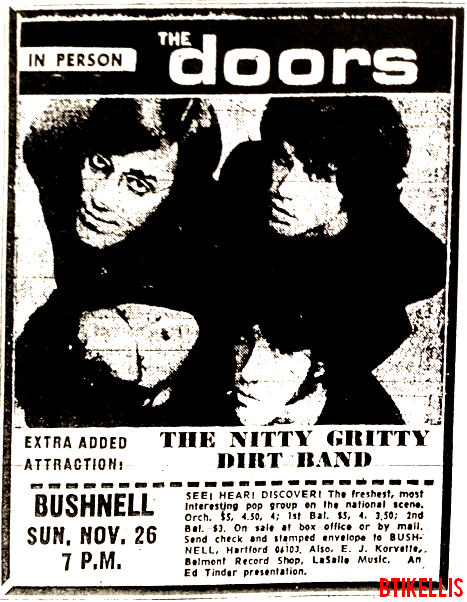 Contributed By: BTikellis
PRINT AD #2: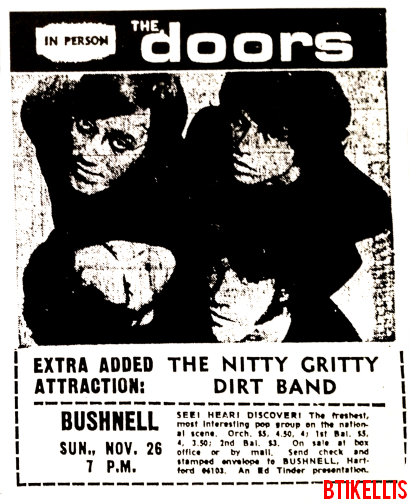 Contributed By: BTikellis
---