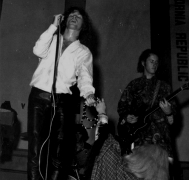 Venue Address: 401 Golden Shore - Long Beach, CA
Promotion: Richard Linnell/SACCP
Event: In Concert

Also Performing:
Canned Heat
Bridging Blue

Setlist:

Early Show
(Unknown)

Late Show
Light My Fire
The End
(Incomplete)

Recordings / Film:
Unavailable
Photographers:
Matt Keefe
Alain Ronay (Backstage)
Mike Salisbury
Unidentified (Amateur & Professional)
Reviews / Info:
-Jim Morrison is photographed backstage with a live snake crawling in his hair.
-Two different promotional posters are designed for this show.
-Promotional artwork by J. Sage (Poster #1)
-7:30pm & 10:00pm scheduled start times.
-The Doors take the stage an hour late for the early show due to technical problems with Ray's organ.
-During the late show, Jim Morrison disappears under the stage following the Oedipal section of 'The End'.
ARCHIVE/MEMORABILIA:
---
ARTICLE:
Newspaper:
The Forty-Niner
Author:
Unknown
Publish Date:
December 5th - 1967
Copyright © The Forty-Niner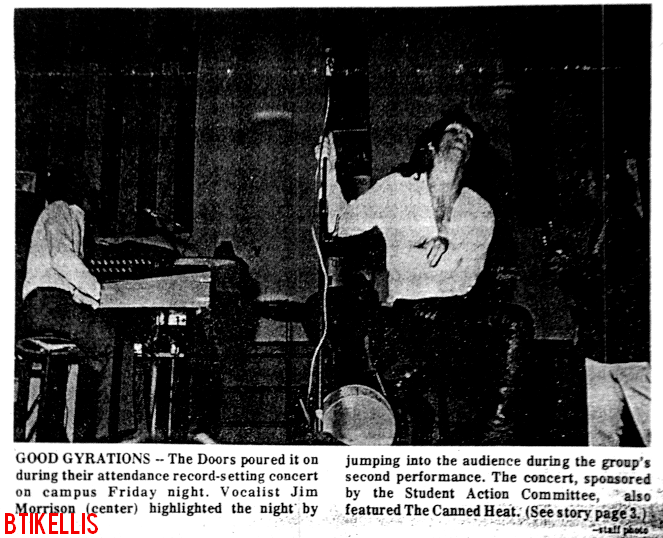 Contributed By:
BTikellis
REVIEW:
Newspaper:
The Forty-Niner
Author:
Richard Ruiz
Publish Date:
December 5th - 1967
Copyright © The Forty-Niner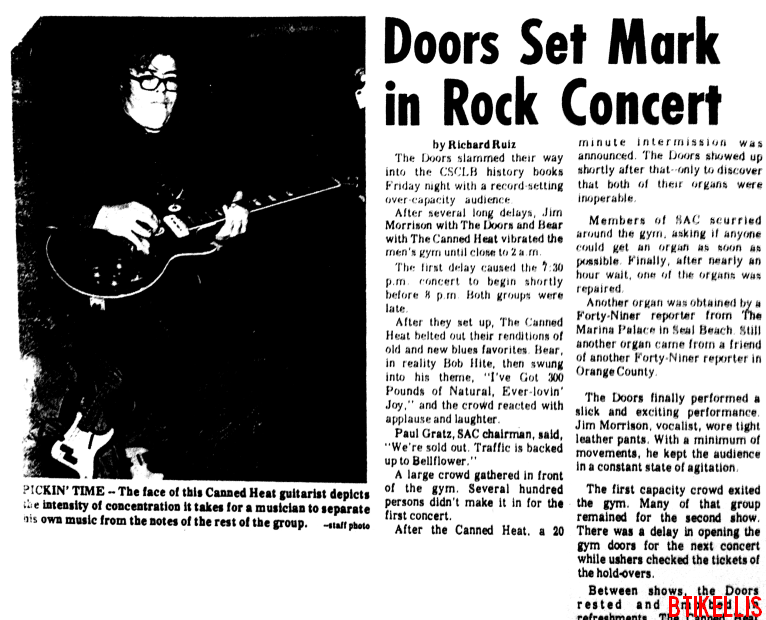 Contributed By:
BTikellis
TICKET: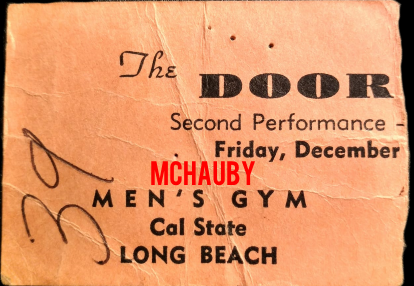 Contributed By: MChauby
PRINT AD #1: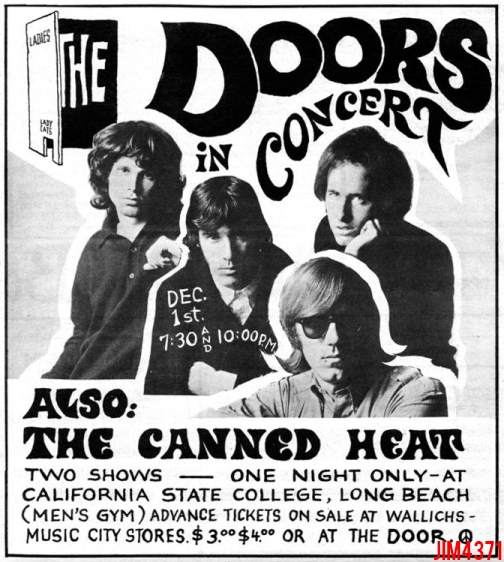 Contributed By:
jim4371
PRINT AD #2: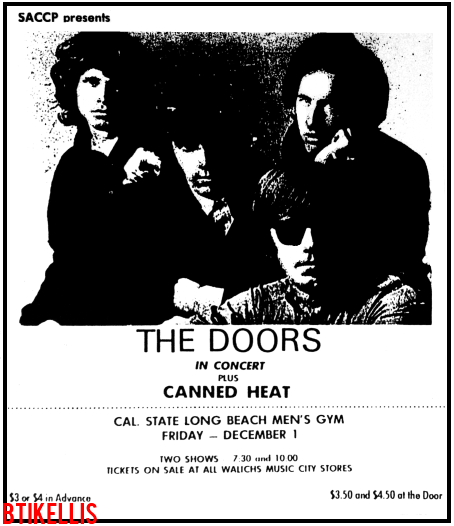 Contributed By:
BTikellis
PRINT AD #3: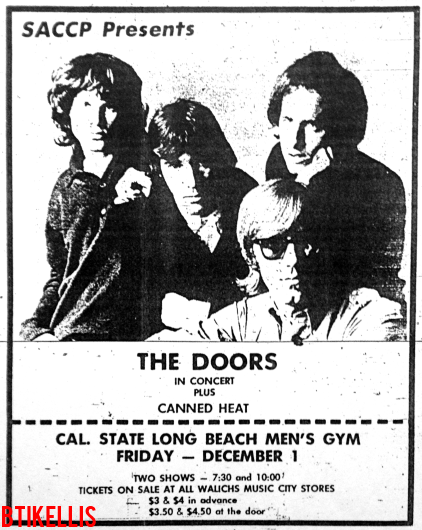 Contributed By:
BTikellis
---