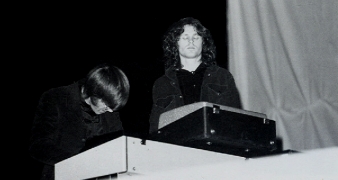 Venue Address: 689 South E St. - San Bernardino, CA
Promotion: KMEN
Event: K/MEN Happening

Also Performing:
The Friends and Relations
Fly By Night Company
Electric Chair
East Side Kids

Setlist:
(Unknown)

Recordings / Film:
Unavailable

Photographers:
Mike Pattison (K/Men)
Unidentified (Amateur & Professional)

Reviews / Info:
-The Doors return to San Bernardino following a successful performance at the Kaiser Dome in July.
-The Doors are photographed backstage with K/Men radio personalities.
-8:00pm scheduled start time.
-Approx. 5,500 in attendance.
-Reviews of this performance are positive.


ARCHIVE/MEMORABILIA:
---
Unavailable
---