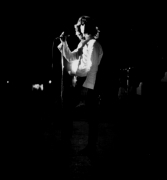 Venue Address: 700 W. 32nd St. - Los Angeles, CA


Promotion: Pinnacle
Event: In Concert

Also Performing:
Iron Butterfly
Sweetwater
Bluesberry Jam

Setlist:
Break On Through
Back Door Man
When The Music's Over
Light My Fire
The Unknown Soldier
(Incomplete)

Recordings / Film:
Unavailable

Photographers:
Heather Harris
Ralph Hulett

Reviews / Info:
-Promotional artwork by R. Meeker (Poster; Handbill; Newspaper Ad;)
-8:30pm scheduled start time.
-Approx. 2,000 in attendance.
-Chairs are not present at this venue and the audience is required to stand or sit on the floor.
-Photographers listed above may have shot The Doors on the following night at the Shrine Auditorium.


ARCHIVE/MEMORABILIA:
---
REVIEW:
Newspaper:
Unknown
Author:
Gene Youngblood
Publish Date:
Unknown - 1967
Copyright © Unknown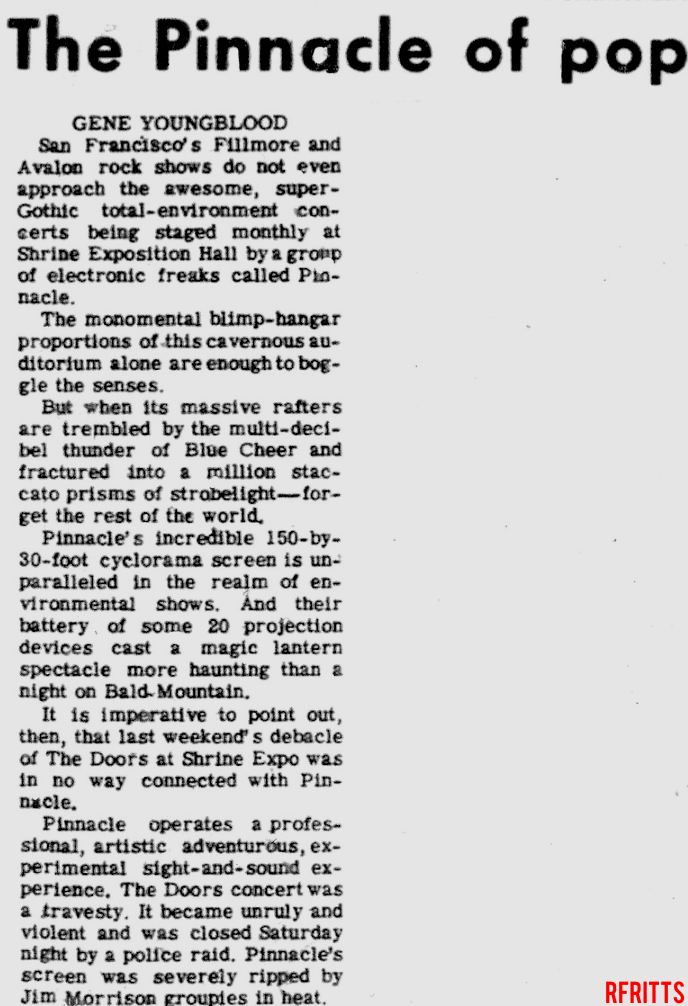 Contributed By: RFritts
POSTER: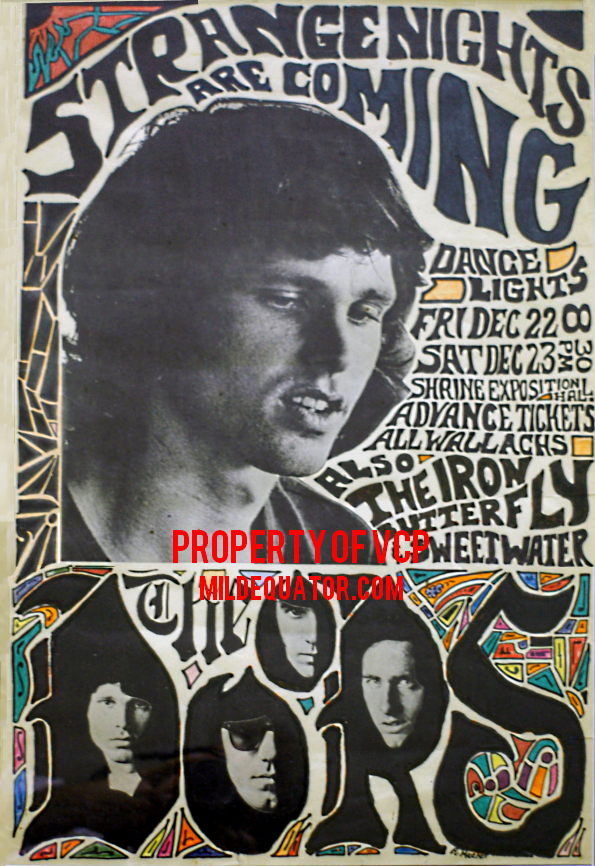 Artist:
R. Meeker
Contributed By:
Vintage Concert Posters
TICKET: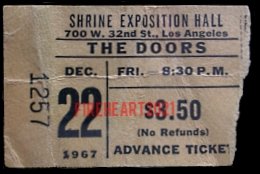 Contributed By:
FireHeart2021
HANDBILL: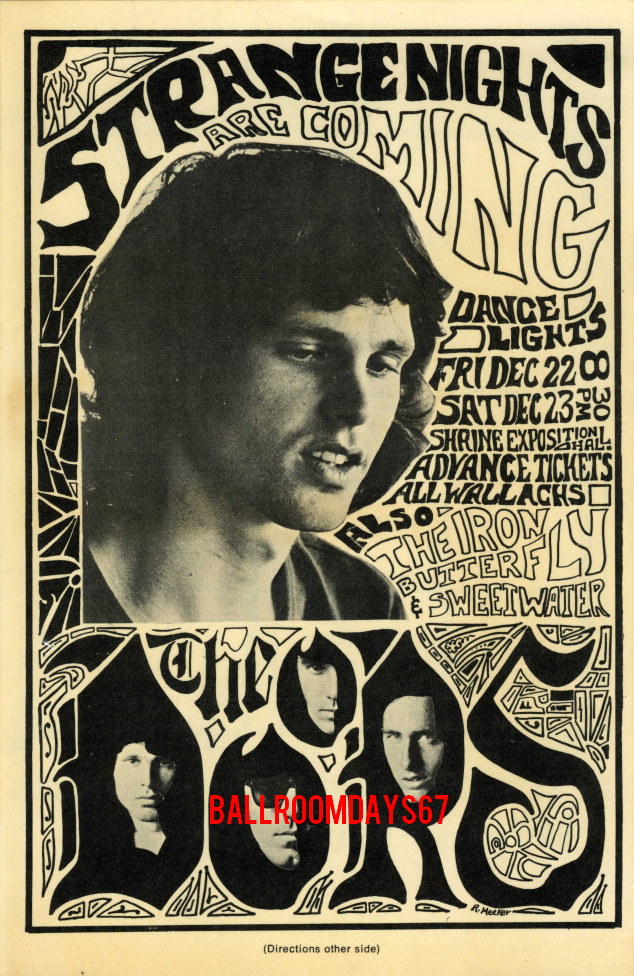 Contributed By:
BallroomDays67
PRINT AD #1: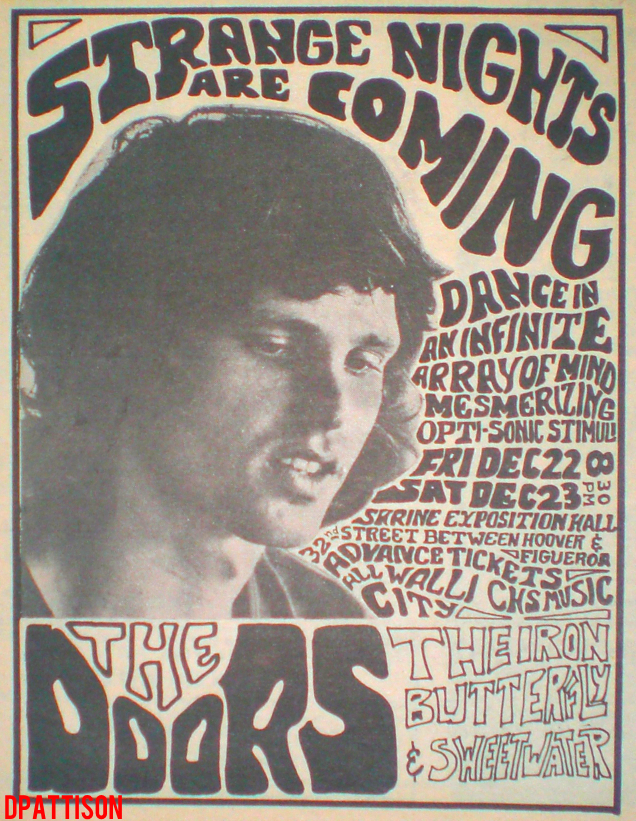 Contributed By:
DPattison
PRINT AD #2: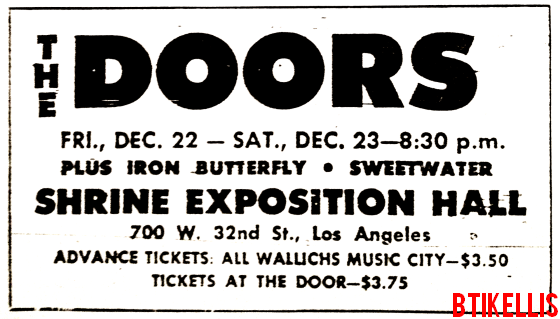 Contributed By:
BTikellis
PRINT AD #3: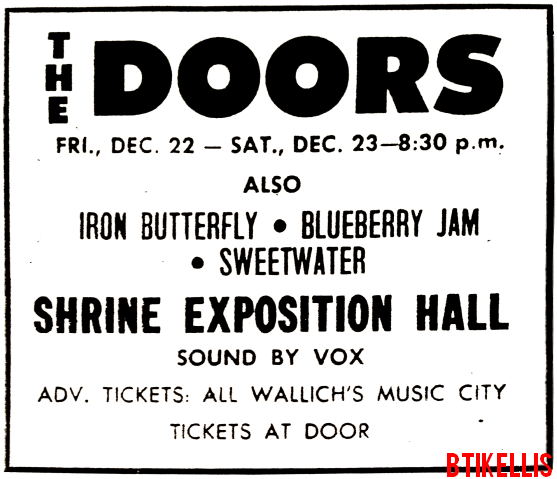 Contributed By:
BTikellis
---