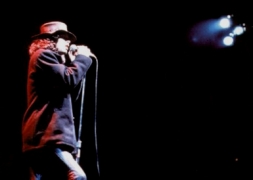 Venue Address: 105 Second Ave. - New York, NY


Promotion: Bill Graham Presents
Event: In Concert

Also Performing:
Ars Nova
Crome Syrcus

Setlist:

Early Show
When The Music's Over
Break On Through
Alabama Song >
Back Door Man >
Five To One
You're Lost Little Girl
Love Me Two Times
The Unknown Soldier
Light My Fire


Late Show
When The Music's Over
Back Door Man
Five To One
Break On Through
Light My Fire
The Unknown Soldier
The End
(Incomplete)

Recordings / Film:
Unavailable
Photographers:
Robert Altman
Cal Deal
Linda Eastman
Ken Greenberg (Crawdaddy Magazine)
Yale Joel (LIFE Magazine)
Elliot Landy
Jon Maslow
Fred W. McDarrah
Peter Polymenakos
Ken Regan
Unidentified (Amateur)
Reviews / Info:
-Promotional artwork by Jimms Nelson (Poster; Handbill;)
-8:00pm & 11:30pm scheduled start times.
-Lights by 'The Joshua Light Show'.
-Both performances are sold out.
-The Doors screen 'The Unknown Soldier' during the early and late shows and perform the song afterward.
-Reviews of these performances are positive.
-Photographers listed above may have been at any of the 4 shows at The Fillmore East.
LOST FILM
---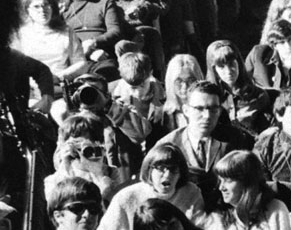 Info:
During one of The Doors performances at the Fillmore East in March 1968, an unidentified audience member with what is most likely a 16mm camera can be spotted in a photograph taken from the stage. This footage has never surfaced and may no longer exist.

ARCHIVE/MEMORABILIA:
---
REVIEW:
Newspaper:
Bucks County Courier
Author:
Unknown
Publish Date:
April 18th - 1968
Copyright © Mike Jahn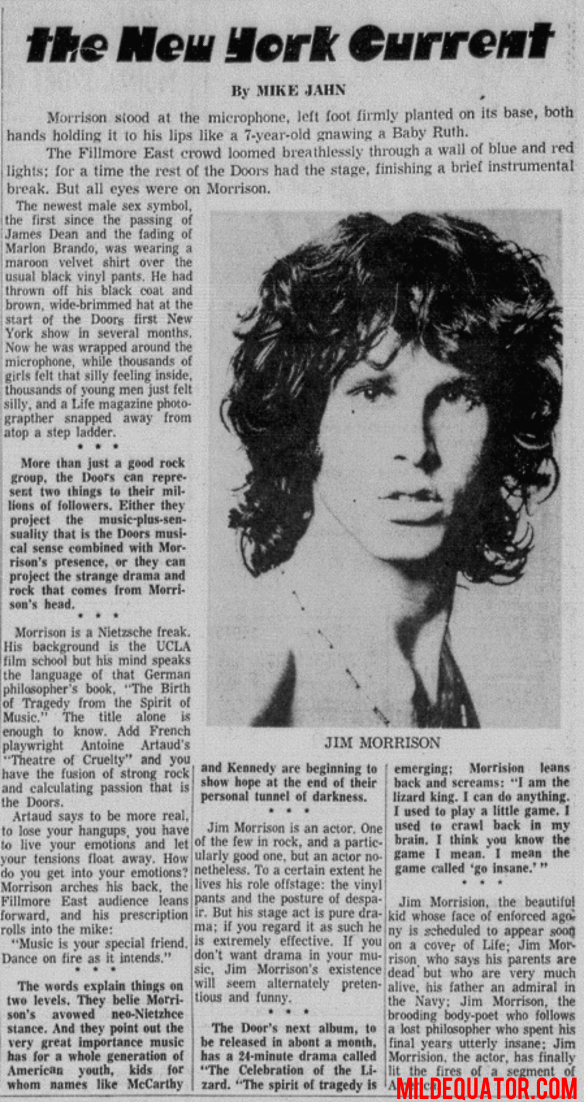 TICKET: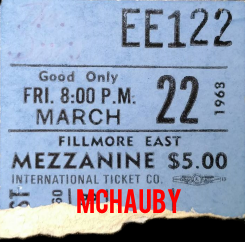 Contributed By: MChauby
MAGAZINE ARTICLE/REVIEW #1:
Magazine: Touch
Issue Date: May 1968
Article: Now You Are The Supergroup
Author: Danny Fields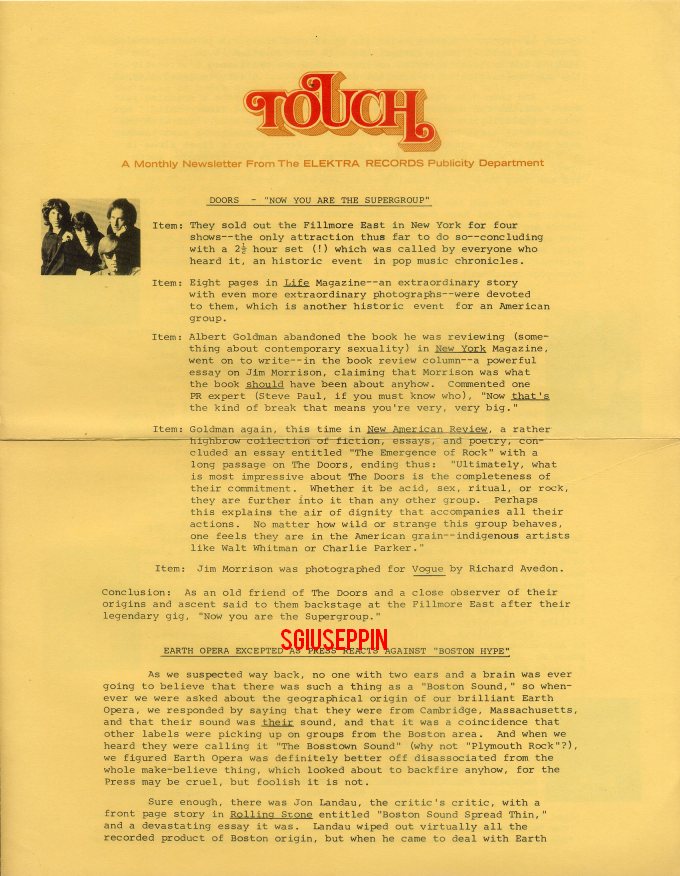 HANDBILL: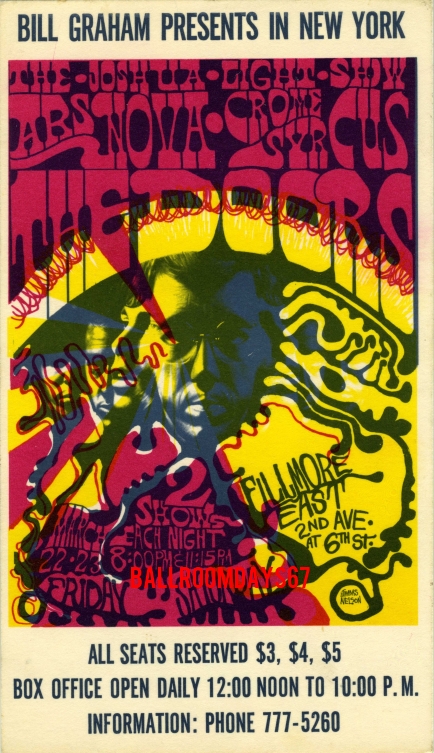 Contributed By:
BallroomDays67
PRINT AD #1:

PRINT AD #2: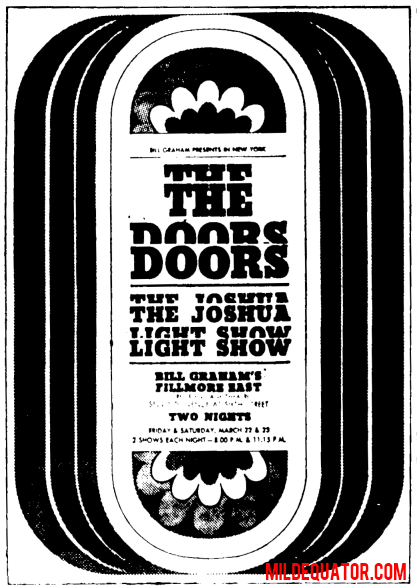 ---