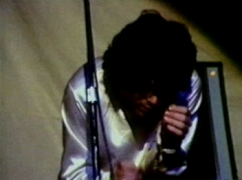 Venue Address: 1121 S. Chance Ave. - Fresno, CA
Promotion: James C. Pagni Company
Event: Happening #3

Also Performing:
Genetic Dryft
The Shag

Setlist:
(Unknown)

Recordings / Film:
16mm Professional Film - 'Feast of Friends'

Photographers:
Unavailable

Reviews / Info:
-Tickets for this show are $3.50
-Gates open at 7:30pm.
-The Shag is the first band to perform.
-Fresno District Fairgrounds management threatens to withhold money if The Doors behavior is not suitable for the public.
-8:30pm scheduled start time.
-Performance footage is shot for 'Feast of Friends'.
-Photographs from this performance have never surfaced.


---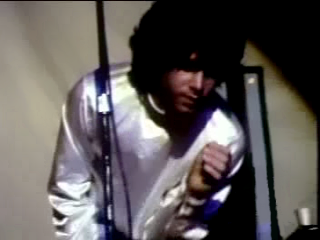 Info:
Color footage shot during The Doors performance at Fresno District Fairgrounds on June 7th, 1968. Brief segments from this performance have been officially released in The Doors 1997 'Best Of' video, however no further materials have been made available. It appears only a short amount of performance footage is captured during this show.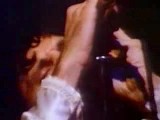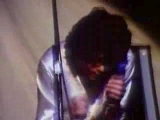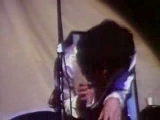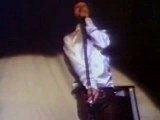 ARCHIVE/MEMORABILIA:
---
HANDBILL: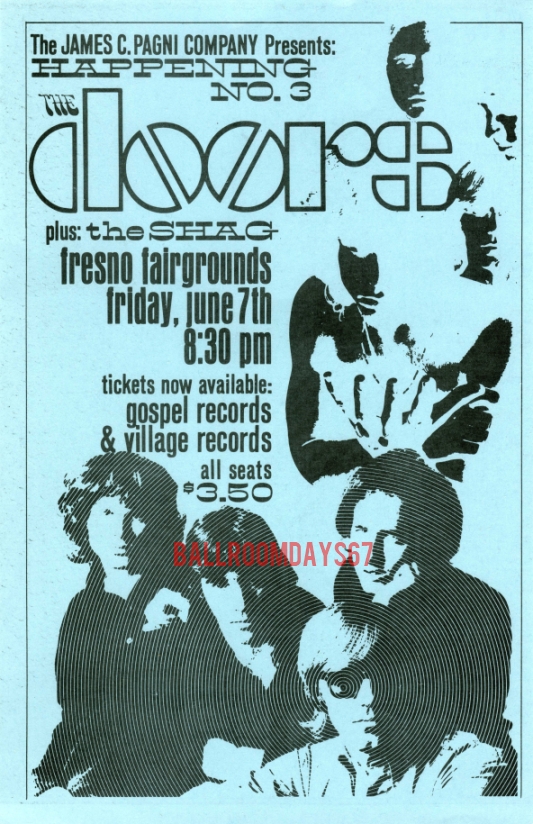 Contributed By:
BallroomDays67
---