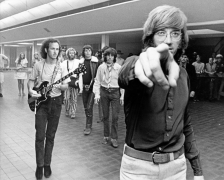 Venue Address: 801 Bagby St. - Houston, TX


Promotion: Anderson-Biel Productions
Event: In Concert

Also Performing:
The Moving Sidewalks
The Matchbox

Setlist:
Break On Through
Back Door Man
-Once I Had A Friend
-Can The Wind Have It All
-We Tried So Hard
-Strange Gods Are Coming
When The Music's Over
-Confusion
-Winter Photography
-Count The Dead & Wait For Morning
-Warm Days & Faces Come Again
Texas Radio And The Big Beat
Hello, I Love You
Little Red Rooster
Who Do You Love
The Crystal Ship
Wake Up!
Light My Fire

Recordings / Film:
16mm Professional Film - 'Feast of Friends'
8mm Amateur/Audience Film
Amateur/Audience Recording - First Source
Amateur/Audience Recording - Second Source
Amateur/Audience Recording - Third Source

Photographers:
Jim Cox (Backstage)
Unidentified

Reviews / Info:
-8:00pm scheduled start time.
-Approx. 9,000 in attendance.
-This is The Doors first and final appearance in Houston.
-The Moving Sidewalks feature pre-ZZ Top guitarist Billy Gibbons.
-Songs include rare and unique renditions of poetry.
-Jim Morrison disappears under the stage during the 'Light My Fire' solo.
-Numerous amateur recordings of this performance exist.
-Backstage and performance footage is shot for 'Feast of Friends'.
-An audience member captures segments of the show on an 8mm camera.
-Reviews of this performance are positive.


COLOR 8MM AUDIENCE FILM
---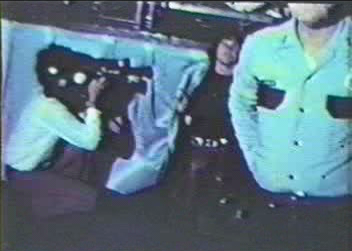 Info:
Silent color footage of The Doors performance at Sam Houston Coliseum in July, 1968. While generally dark, this footage captures Jim and Ray asking the audience for cigarettes, and Jim Morrison's return out from underneath the stage with Paul Ferrara filming the event.




---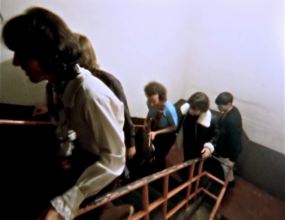 Info:
Color footage of The Doors backstage at the Sam Houston Coliseum on July 10th, 1968. Paul Ferrara captures the band on film as they make their way towards the stage, and continues to film throughout the performance.




Color footage of The Doors concert at the Sam Houston Coliseum on July 10th, 1968. During this performance, Jim Morrison is said to have disappeared under the stage and this filmwork captures his re-emergence. Alternate 8mm audience footage captures Paul Ferrara filming Jim at the same moment during the show. Also features fans bombarding the stage, and Jim Morrison drinking a can of beer while The Doors continue to play. A portion of the official 'Roadhouse Blues' video was created using footage from this performance, and various alternate clips have been released in 'When You're Strange'.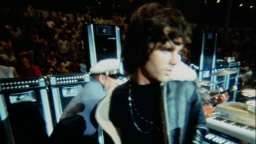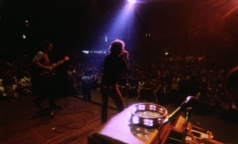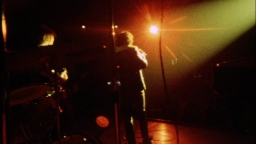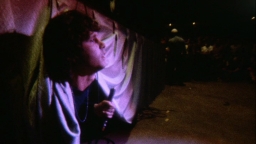 ARCHIVE/MEMORABILIA:
---
ARTICLE:
Newspaper:
Unknown
Author:
Nathan Fain
Publish Date:
Unknown - 1968
Copyright © Unknown

Contributed By: RFritts
REVIEW PHOTO: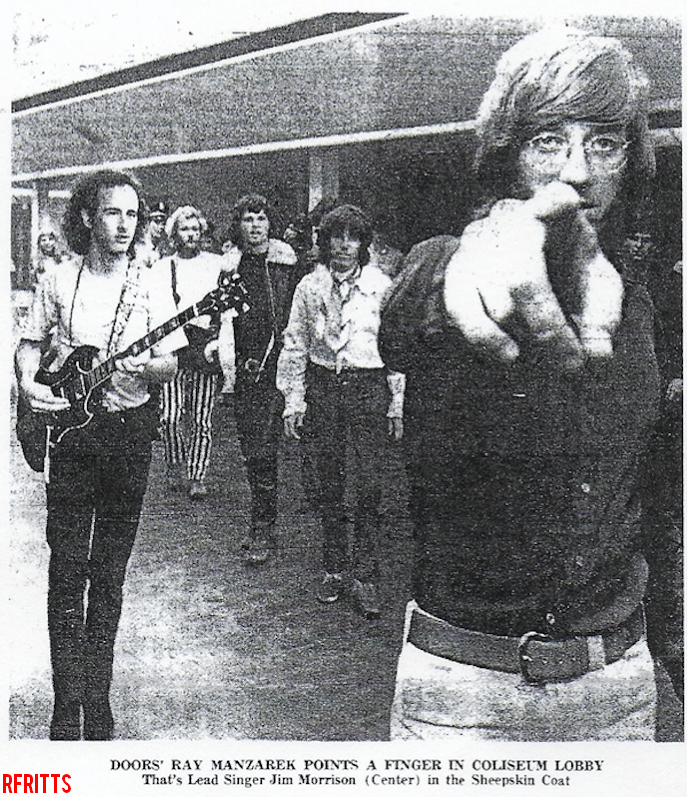 Contributed By: RFritts
PRINT AD: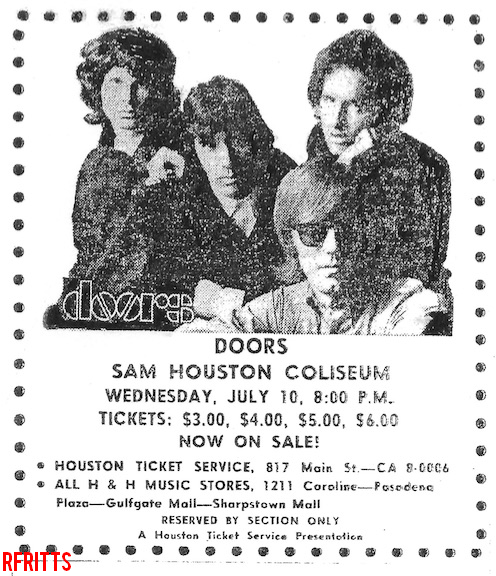 Contributed By: RFritts
TICKET: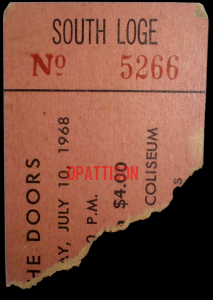 Contributed By:
DPattison
---