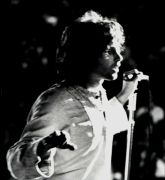 Venue Address: 108 Avenue of the Pines - Saratoga Springs, NY


Promotion: Saratoga Performings Arts Center Inc.
Event: In Concert

Also Performing:
Earth Opera

Backstage:
Arthritis Blues (Robby Krieger)
Dahomey Dance (Ray Manzarek)
Love Street (Ray Manzarek)
Ode To Friedrich Nietzsche (Jim Morrison)
Poetry Reading (Jim Morrison)
Sweet Substitute (Robby Krieger)

Setlist:
Back Door Man
When The Music's Over
Hello, I Love You
Light My Fire
The End
House Announcer (Unknown)
"Peace, Friends, Peace"
(Incomplete)

Recordings / Film:
16mm Professional Film - 'Feast of Friends'

Photographers:
Frank Lisciandro
Klaus A. Schnitzer

Reviews / Info:
-Rowan & Martin perform their 'Laugh-In' comedy at this venue at 3:30pm.
-Jim Morrison improvises on a piano backstage with a skit known as 'Ode To Friedrich Nietzsche'.
-8:30pm scheduled start time.
-Approx. 12,500 in attendance.
-The final backstage and performance footage is shot for 'Feast of Friends'.
-Audience members stand on their seats and beg for another encore following the show.
-A house announcer pleas with the audience to leave the venue.
-The Doors board a plane in New York and leave for London on September 2nd.


---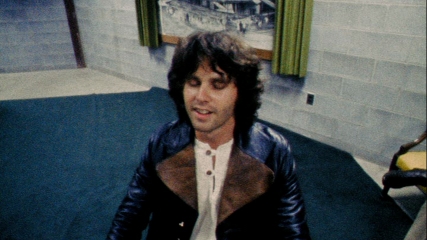 Info:
Color footage with original audio shot backstage at the Saratoga Performing Arts Center on September 1st, 1968 features Jim Morrison on a piano reciting poetry later known as 'Ode To Friedrich Nietzsche'. Robby Krieger performs 'Arthritis Blues' and Ray Manzarek performs 'Dahomey Dance'. John Densmore, Dorothy Fujikawa, and Lynn Krieger are present. Unreleased portions of this backstage filmwork can be seen in 'When You're Strange', and Paul Ferrara's video 'Those Were The Days' that includes a previously unknown backstage poetry reading by Jim Morrison with original audio. This is the final date of filming for what would become 'Feast Of Friends'.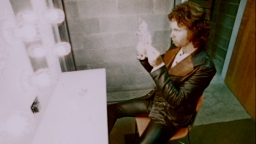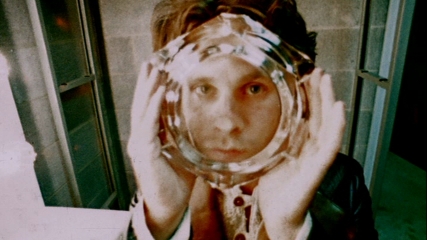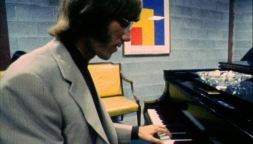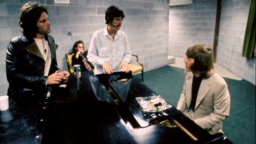 POETRY READING:
A burnt tree
Like a giant primeval bird
In an empty lot in Fresno

A naked girl seen from behind
On a natural road


ODE TO FRIEDRICH NIETZSCHE:
He put his arms around the horse's neck
And
Kissed him everywhere
"I love my horse"

A crowd gathered
His landlord appeared
And took Friedrich back up to his room
On the second floor
Where he began to play piano madly
And sing madly
Like (screams)

I am crucified
And inspected
And resurrected
And (screams)

And if you don't believe that
I'll give you my latest philanthropic sonata

And the landlords family was amazed
So they sent for his friend Overbeck
And he got there in three days by coach
And they took Friedrich to the asylum
And his mother joined him

And for the next fifteen years
They cried and cried
And laughed and looked at the sun
And everyone


(All Poetry © James Douglas Morrison)
The final performance footage for 'Feast Of Friends' was shot at the Saratoga Performing Arts Center on September 1st, 1968. In the days following this performance, Paul Ferrara returns to California and The Doors move on to London for their first European tour. Live filming of the band continues with Granada Television at the London Roundhouse for their broadcast special 'The Doors Are Open'.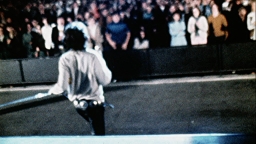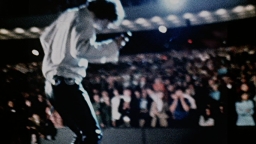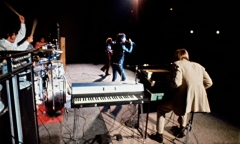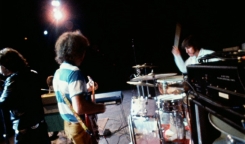 ARCHIVE/MEMORABILIA:
---
REVIEW:
Newspaper:
Knickerbocker News
Author:
Fred LeBrun
Publish Date:
September 3rd - 1968
Copyright © Knickerbocker News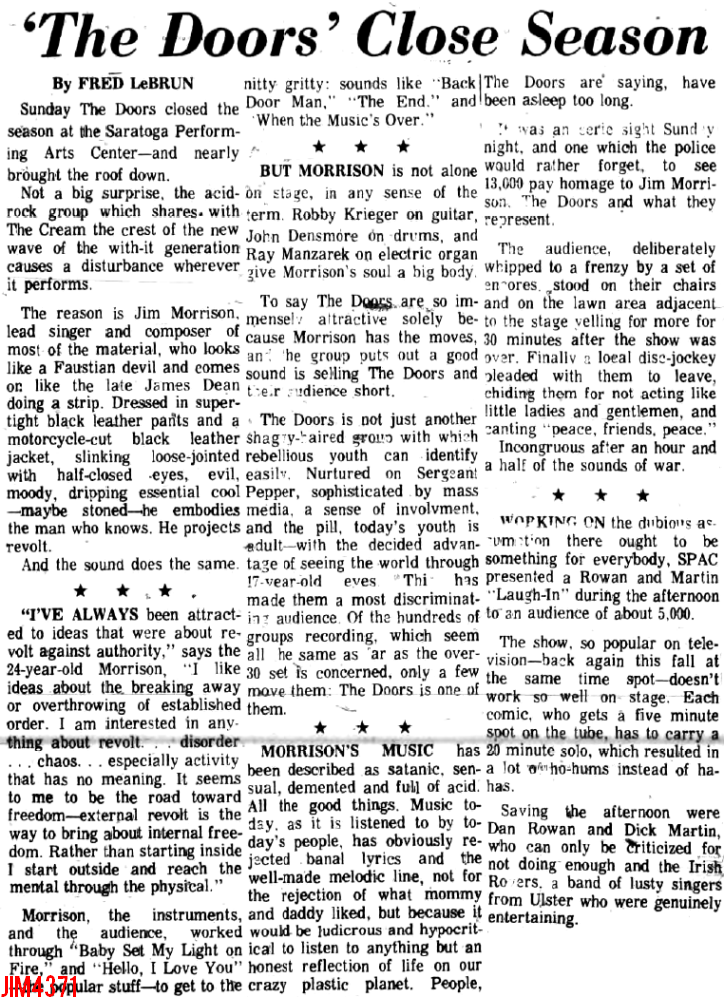 Contributed By:
jim4371
ARTICLE:
Newspaper:
Knickerbocker News
Author:
Unknown
Publish Date:
August 30th - 1968
Copyright © Knickerbocker News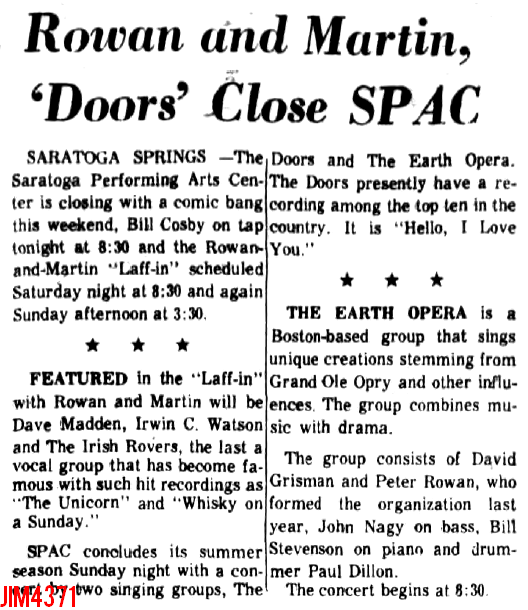 Contributed By:
jim4371
PROGRAM: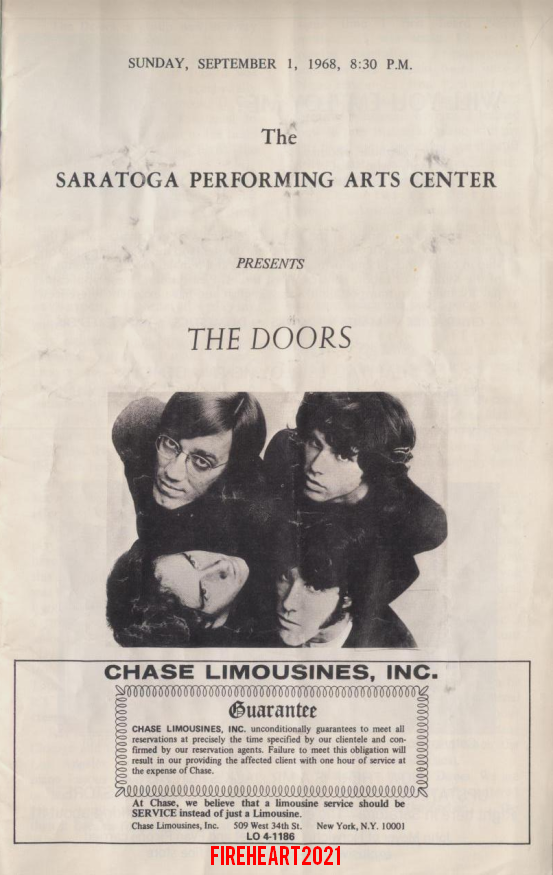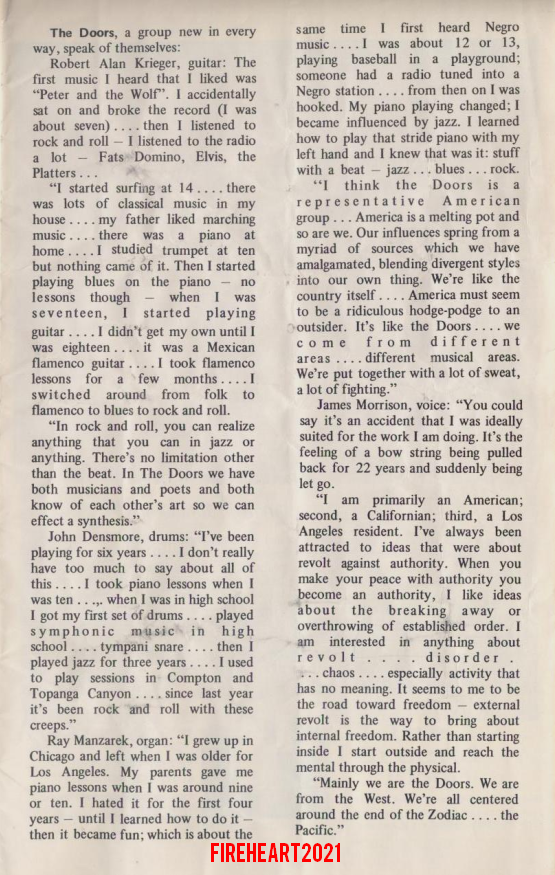 Contributed By:
FireHeart2021
TICKET: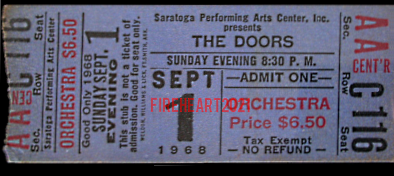 Contributed By:
FireHeart2021
HANDBILL: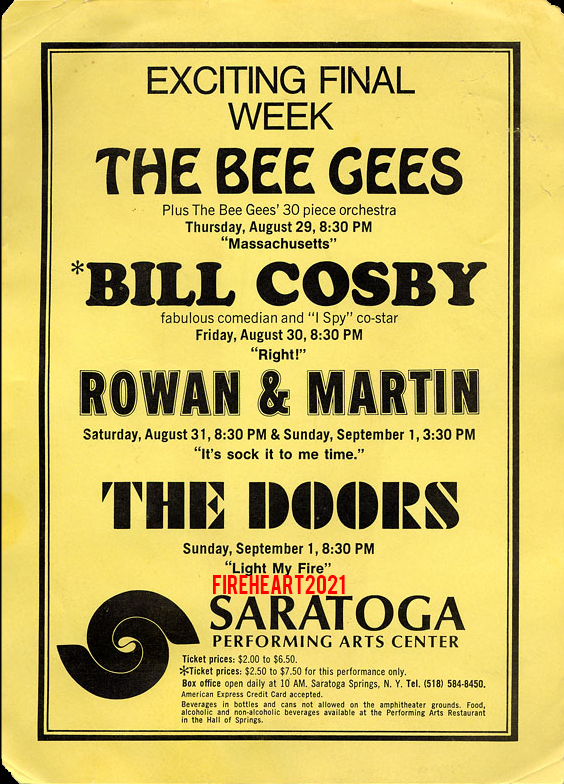 Contributed By:
FireHeart2021
SCHEDULE #1: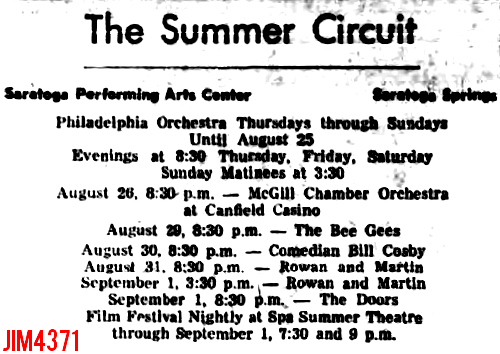 Contributed By:
jim4371
SCHEDULE #2: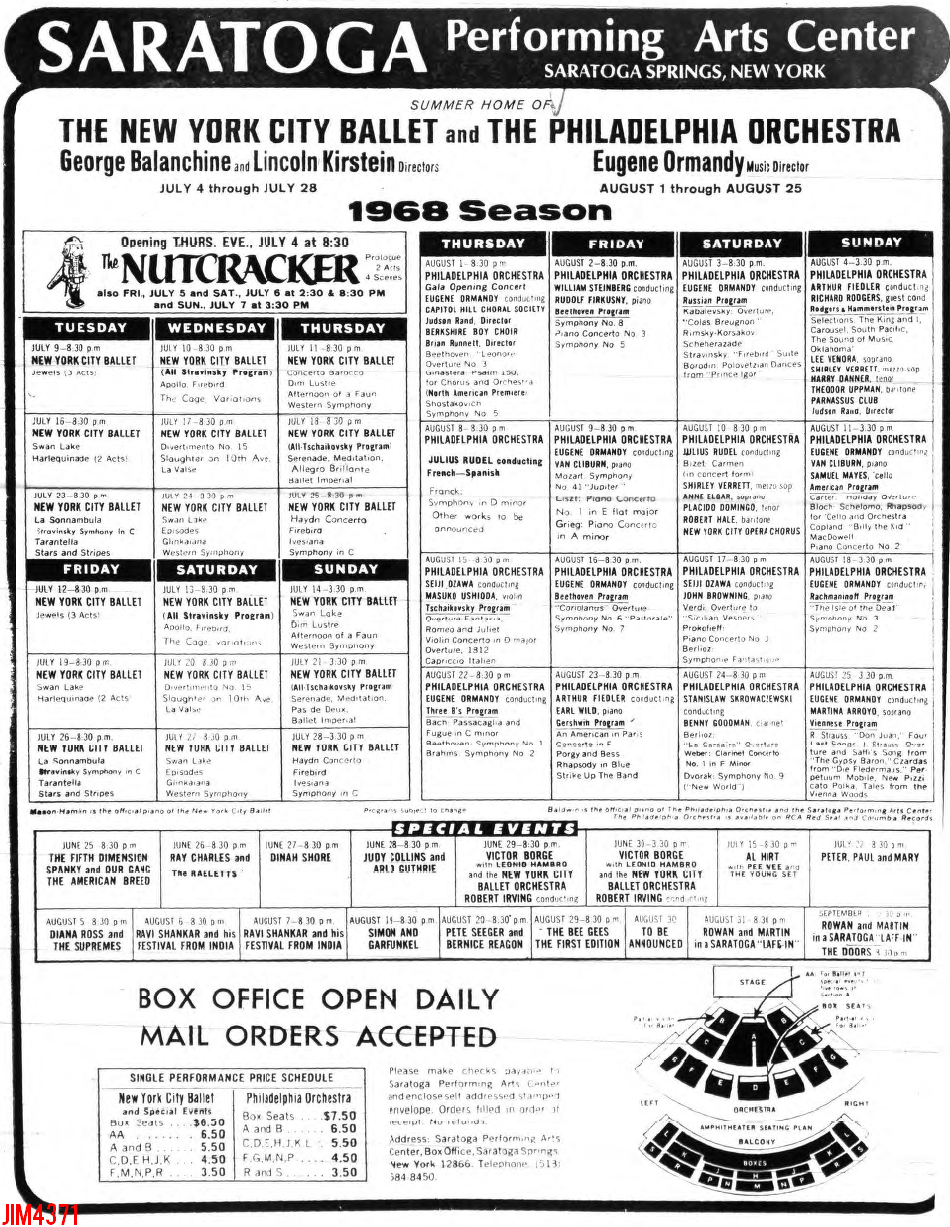 Contributed By:
jim4371
---