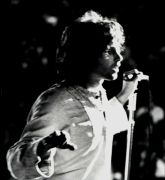 Venue Address: 108 Avenue of the Pines - Saratoga Springs, NY


Promotion: Saratoga Performings Arts Center Inc.
Event: In Concert

Also Performing:
Earth Opera

Backstage:
Arthritis Blues (Robby Krieger)
Dahomey Dance (Ray Manzarek)
Jim Morrison's Grin (Jim Morrison)
Love Street (Ray Manzarek)
Ode To Friedrich Nietzsche (Jim Morrison)
Poetry Reading (Jim Morrison)
Sweet Substitute (Robby Krieger)

Setlist:
Back Door Man
Alabama Song >
Five To One
When The Music's Over
Love Me Two Times
Texas Radio & The Big Beat
Hello, I Love You
Light My Fire
The Unknown Soldier
The End
House Announcer (Unknown)
"Peace, Friends, Peace"
(Incomplete)

Recordings / Film:
16mm Professional Film - 'Feast of Friends'

Photographers:
Frank Lisciandro
Klaus A. Schnitzer

Reviews / Info:
-Rowan & Martin perform their 'Laugh-In' comedy at this venue at 3:30pm.
-Jim Morrison improvises on a piano backstage with a skit known as 'Ode To Friedrich Nietzsche'.
-8:30pm scheduled start time.
-Approx. 12,500 in attendance.
-The final backstage and performance footage is shot for 'Feast of Friends'.
-Audience members stand on their seats and beg for another encore following the show.
-A house announcer pleas with the audience to leave the venue.
-The Doors board a plane in New York and leave for London on September 2nd.


"I was only 13 at the time and it was my very first concert so I was lucky I talked my father into taking me. The opening act was Elektra label mates Earth Opera. VERY psychedelic and not received well by the crowd. Doors chants could be heard at various times in EO's set. Oddly future bluegrass player David Grisman was a band member. I wanted a Doors program but back in 1968 $2.00 was a lot of money. Our tickets were $2.50 so my father said a big no to that. We were very fortunate Jim showed up in a sober state. He spoke well and enunciated his words clearly. Fred LeBrun who wrote the Knickerbocker News review made a few errors from what I remember.
I can add some of the missing songs to the setlist: Backdoor Man was the show opener. They definitely did Five To One, like the medley. They probably did Alabama Song too, but at that time I only owned all the 45rpm singles and wasn't familiar with it. WRPI the cool local college radio station played album cuts so The End and When The Music's Over were totally recognizable. When The Music's Over followed the Back Door Man medley. Love Me Two Times was next. Jim was definitely reciting parts of The Celebration Of The Lizard. I wasn't familiar with it yet but was still intrigued with the excerpts. I wish I could definitely say they did Not To Touch The Earth because I'm almost 100% sure they did it right after a Celebration Of The Lizard excerpt. They did a spoken version of Texas Radio (WASP) and then went into Hello I Love You. The next song I clearly remember is Light My Fire. The Unknown Soldier was the last song before the epic encore The End. Very theatrical show for a first concert. Jim Morrison has been my idol since.
After The End, Jim hung around the edge of the stage shaking hands, signing autographs and talking with the fans. That was the only thing close to mass hysteria. I begged my father to let me go to the stage and at least shake hands with Jim if not get lucky enough for an autograph. Due to my age & height he said no. The fans who rushed the stage were young adults with many in their early 20's so maybe it was a good idea. The fans hung around chanting like the review mentions. My father let us stay the entire time. Jim didn't jump into the crowd until they announced over the house PA that the show was over. That was the peak of the hysteria. Security wisked Jim away and the show was officially over.
I was/am so into The Doors that when Jim died my parents even felt bad for me. I was 13 when I saw him live and 16 when he died. I think that's why I read what I call the "reputable" books over & over, looking for some kind of answer in there."
Duane Van Patten
Scotia, NY
Copyright © 2017 Duane Van Patten
A Special Thanks to
Duane Van Patten
for providing his review of the concert to
MildEquator.com!
---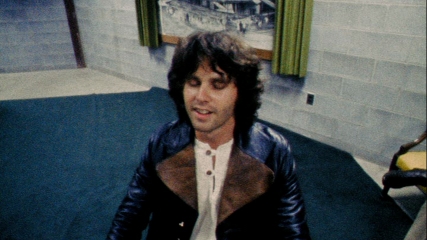 Info:
Color footage with original audio shot backstage at the Saratoga Performing Arts Center on September 1st, 1968 features Jim Morrison on a piano reciting poetry later known as 'Ode To Friedrich Nietzsche'. Robby Krieger performs 'Arthritis Blues' and Ray Manzarek performs 'Dahomey Dance'. John Densmore, Dorothy Fujikawa, and Lynn Krieger are present. Unreleased portions of this backstage filmwork can be seen in 'When You're Strange', and Paul Ferrara's video 'Those Were The Days' that includes a previously unknown backstage poetry reading by Jim Morrison with original audio. This is the final date of filming for what would become 'Feast Of Friends'.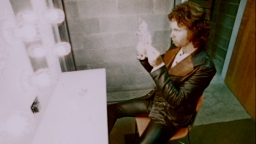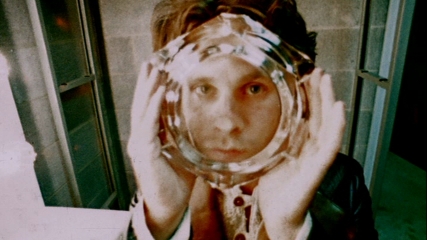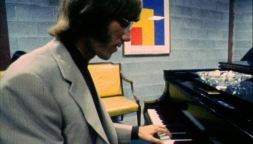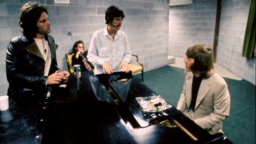 POETRY READING:
A burnt tree
Like a giant primeval bird
In an empty lot in Fresno

A naked girl seen from behind
On a natural road


ODE TO FRIEDRICH NIETZSCHE:
He put his arms around the horse's neck
And
Kissed him everywhere
"I love my horse"

A crowd gathered
His landlord appeared
And took Friedrich back up to his room
On the second floor
Where he began to play piano madly
And sing madly
Like (screams)

I am crucified
And inspected
And resurrected
And (screams)

And if you don't believe that
I'll give you my latest philanthropic sonata

And the landlords family was amazed
So they sent for his friend Overbeck
And he got there in three days by coach
And they took Friedrich to the asylum
And his mother joined him

And for the next fifteen years
They cried and cried
And laughed and looked at the sun
And everyone


(All Poetry © James Douglas Morrison)
The final performance footage for 'Feast Of Friends' was shot at the Saratoga Performing Arts Center on September 1st, 1968. In the days following this performance, Paul Ferrara returns to California and The Doors move on to London for their first European tour. Live filming of the band continues with Granada Television at the London Roundhouse for their broadcast special 'The Doors Are Open'.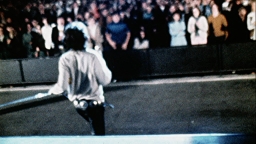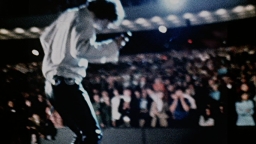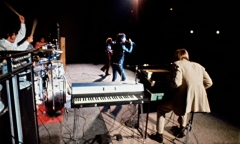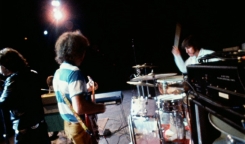 ARCHIVE/MEMORABILIA:
---
REVIEW:
Newspaper:
Knickerbocker News
Author:
Fred LeBrun
Publish Date:
September 3rd - 1968
Copyright © Knickerbocker News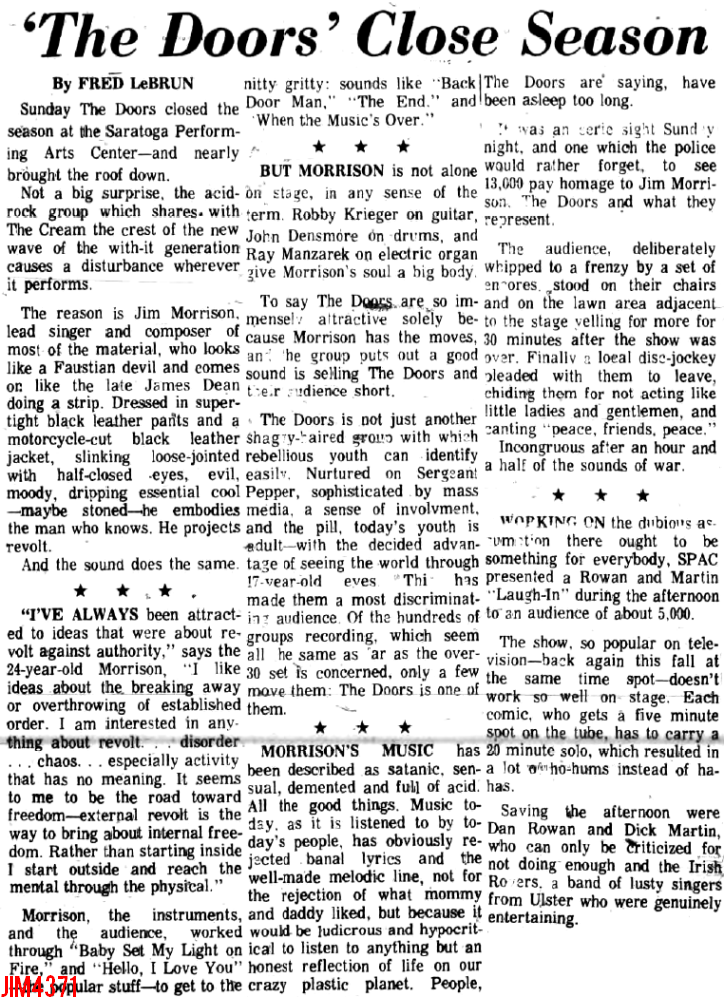 Contributed By:
jim4371
ARTICLE:
Newspaper:
Knickerbocker News
Author:
Unknown
Publish Date:
August 30th - 1968
Copyright © Knickerbocker News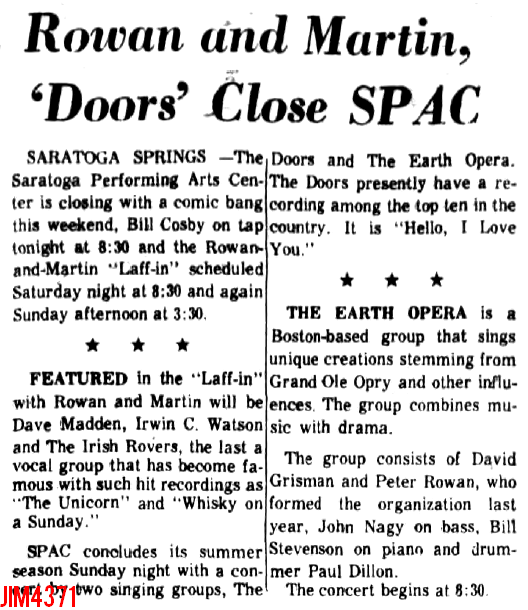 Contributed By:
jim4371
PROGRAM: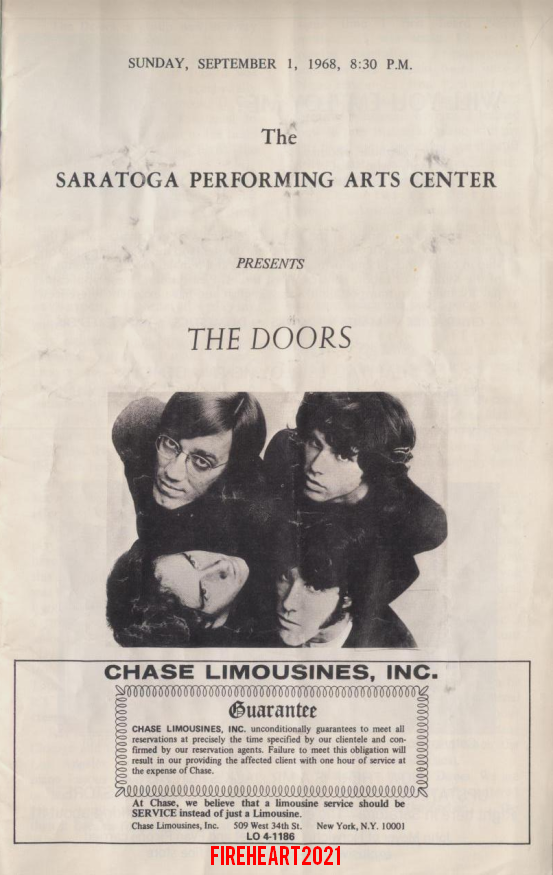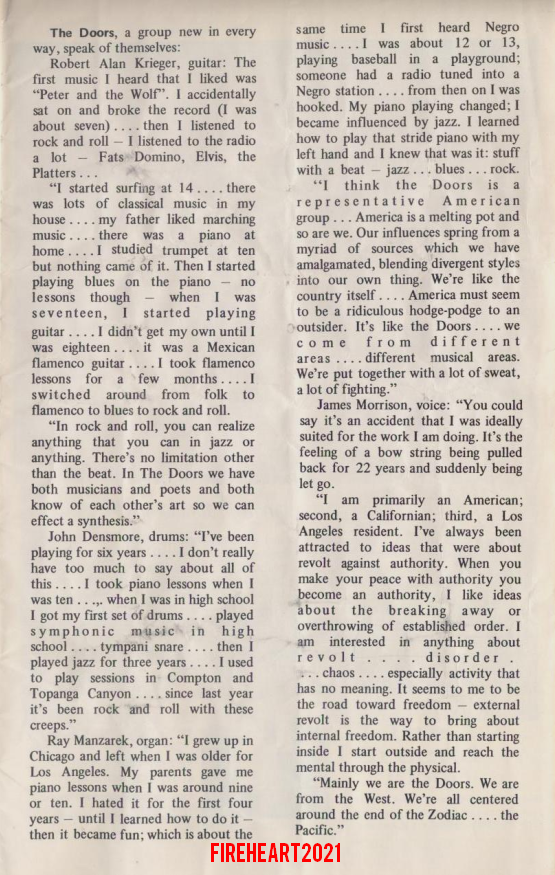 Contributed By:
FireHeart2021
TICKET: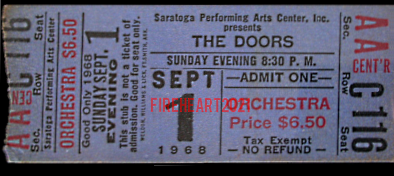 Contributed By:
FireHeart2021
HANDBILL: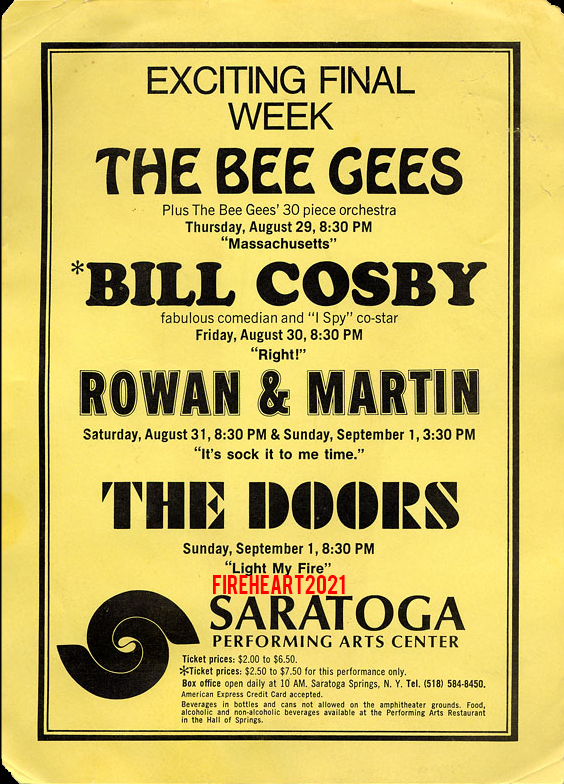 Contributed By:
FireHeart2021
SCHEDULE #1: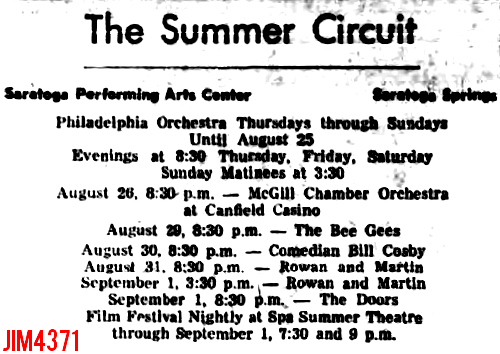 Contributed By:
jim4371
SCHEDULE #2: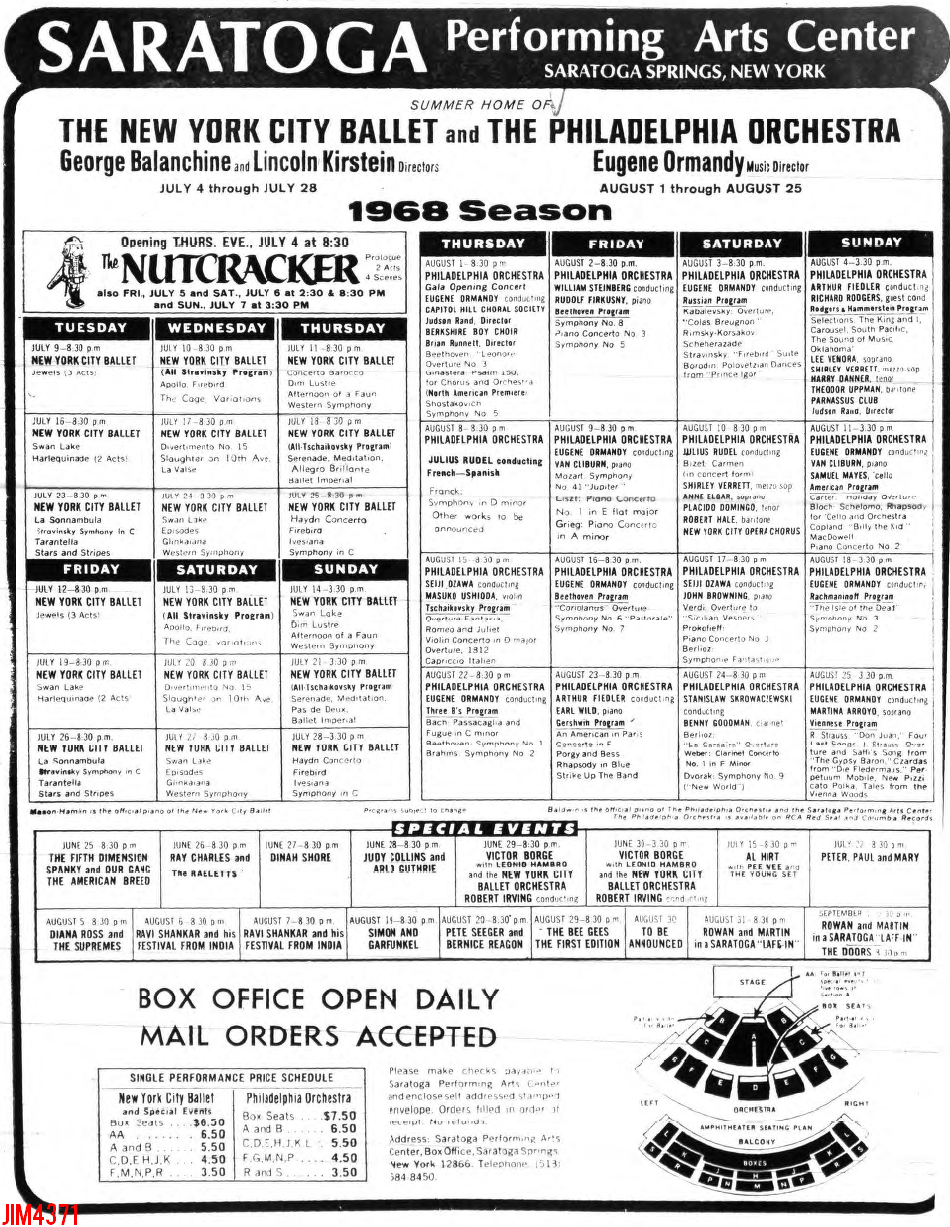 Contributed By:
jim4371
---