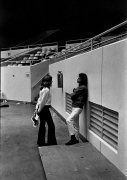 Venue Address: Freedom Way - Louisville, KY


Promotion: Belkin Productions
Event: Halloween '68

Also Performing:
Tom Dooley and the Love Lights
The Waters

Setlist:
Soul Kitchen
Back Door Man
Rock Me
Wake Up!
Light My Fire
(Incomplete)

Recordings / Film:
Unavailable

Photographers:
Charles Fentress
C. Thomas Hardin
John Polk

Reviews / Info:
-The Doors resume their 1968 North American tour with a performance in Louisville, KY.
-Prior to performing, The Doors engage in a discussion with Kentucky Kernel reporter Jack Lyne.
-8:00pm scheduled start time.
-Approx. 4,500 in attendance.
-The Doors arrive just minutes before they are scheduled to go on stage.
-The audience is informed of President Johnson's decision to halt bombing in North Vietnam.
-Ray Manzarek's piano bass is lost prior to this show and he performs without it.
-Jim Morrison appears at this show dressed in white jeans and a red sweater and is asked to change.


ARCHIVE/MEMORABILIA:
---
REVIEW:
Newspaper:
The Kentucky Kernel
Author:
Jack Lyne
Publish Date:
November 4th - 1968
Copyright © Unknown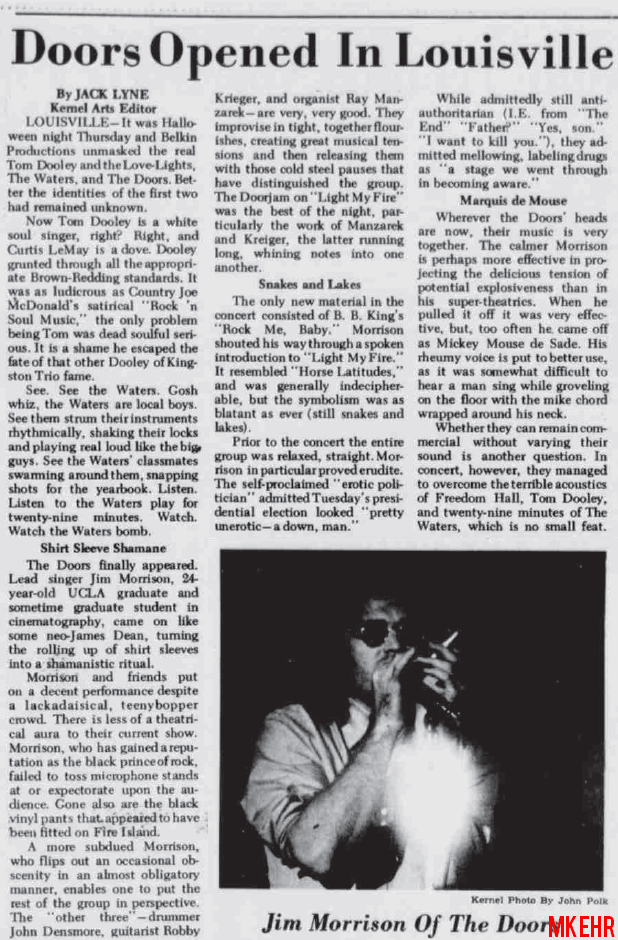 Contributed By: MKehr
REVIEW:
Newspaper:
Unknown
Author:
Glenn Rutherford
Publish Date:
Unknown - 1968
Copyright © Unknown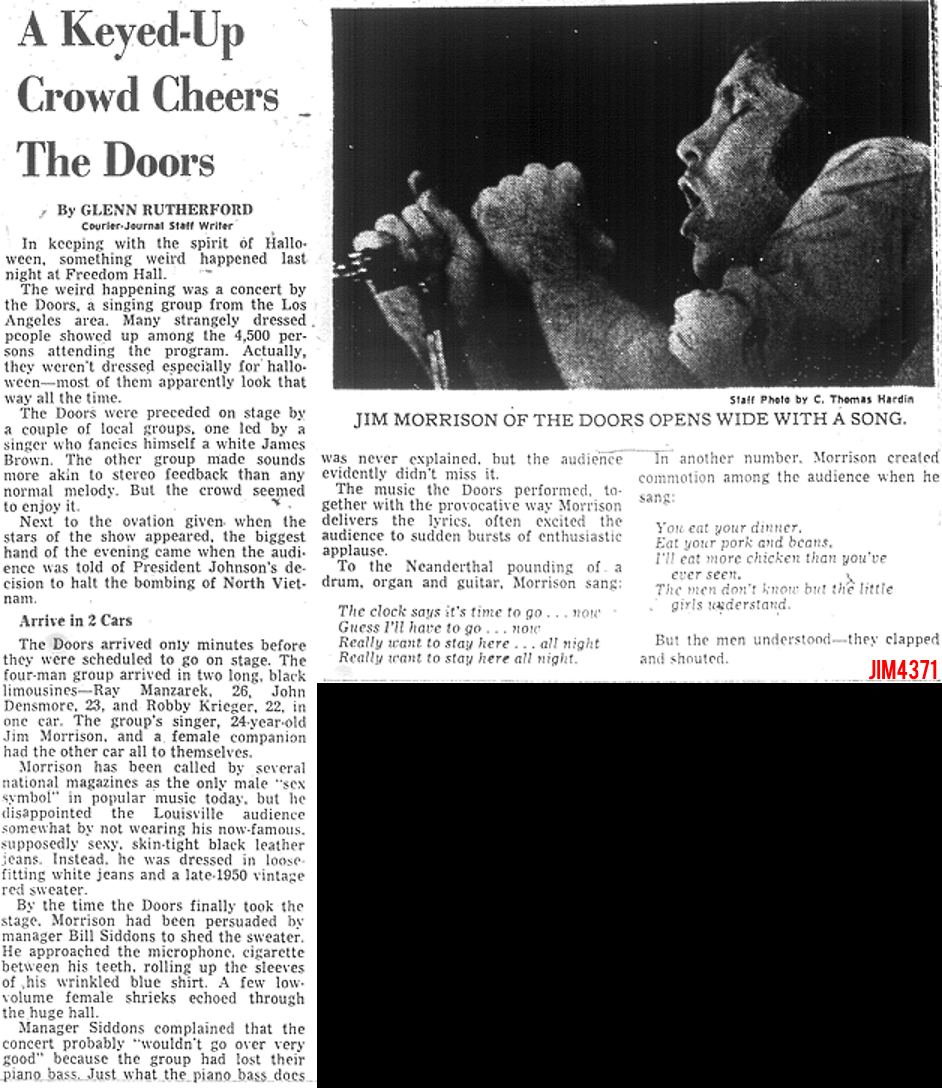 Contributed By: jim4371
PRINT AD: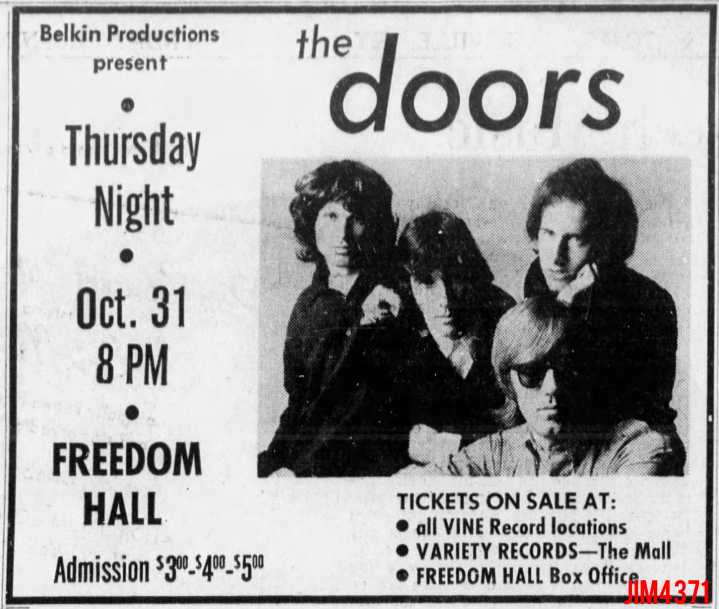 Contributed By:
jim4371
---