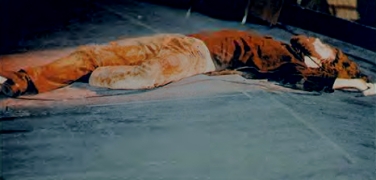 Venue Address: 50 East Congress Parkway - Chicago, IL


Promotion: Belkin Productions/22nd Century
Event: In Concert

Also Performing:
The Staple Singers

Setlist:

Early Show
When The Music's Over
Back Door Man
Tell All The People
Touch Me
The Soft Parade
Light My Fire
Maggie M'Gill
(Incomplete)

Late Show
Tell All The People
Touch Me
The Soft Parade
Light My Fire
Five To One
The End
(Incomplete)

Recordings / Film:
Radio Promotional Advertisement
Photographers:
Allan Koss
Reviews / Info:
-7:30pm & 10:30pm scheduled start times.
-The Doors return to the stage for their first performance since Miami.
-Early and late shows are approx. 2 hours each.
-The late show begins around midnight.
-The Doors performance concludes at 2:15am on February 15th.
RADIO PROMO SPOT
---
Broadcast Date: April > June 14th - 1969
Station ID: Unknown
Programming: Concert Promotion
Host: Various
Recording Date: May - 1968
Recording Location: Unknown - Chicago, IL

Info:
A promotional advertisement from 1969 for The Doors concert on June 14th. Most likely broadcast on various dates.


ARCHIVE/MEMORABILIA:
---
PRINT AD: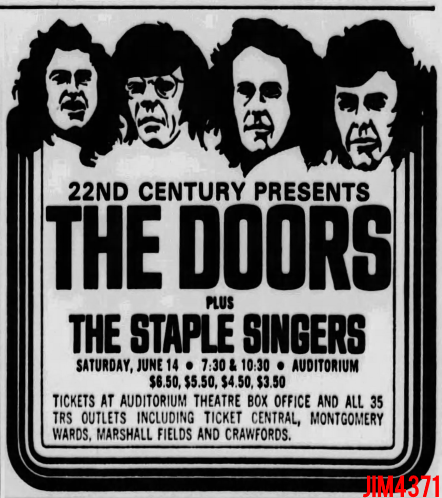 Contributed By:
jim4371
---