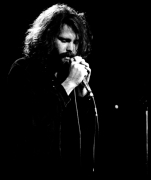 Venue Address: 1301 2nd Ave. S. - Minneapolis, MN


Promotion: Belkin Productions
Event: In Concert

Also Performing:
The Staple Singers

Setlist:
Back Door Man
Break On Through
When The Music's Over
Wild Child*
Gloria*
Maggie M'Gill*
The Celebration Of The Lizard
Light My Fire

* Featuring Tony Glover on Harmonica

Recordings / Film:
Unavailable

Photographers:
Mike Barich

Reviews / Info:
-8:00pm scheduled start time.
-Approx. 8,500 in attendance.
-The audience makes random calls for a 'Miami' re-enactment.
-This is Tony Glover's second appearance onstage with The Doors.
-Precise descriptions of this performance indicate that it may have been recorded.
-Tony Glover performs with The Doors one more time at Carnegie Hall in 1971.


ARCHIVE/MEMORABILIA:
---
REVIEW:
Newspaper:
Unknown
Author:
Scott Bartell
Publish Date:
Unknown - 1969
Copyright © Unknown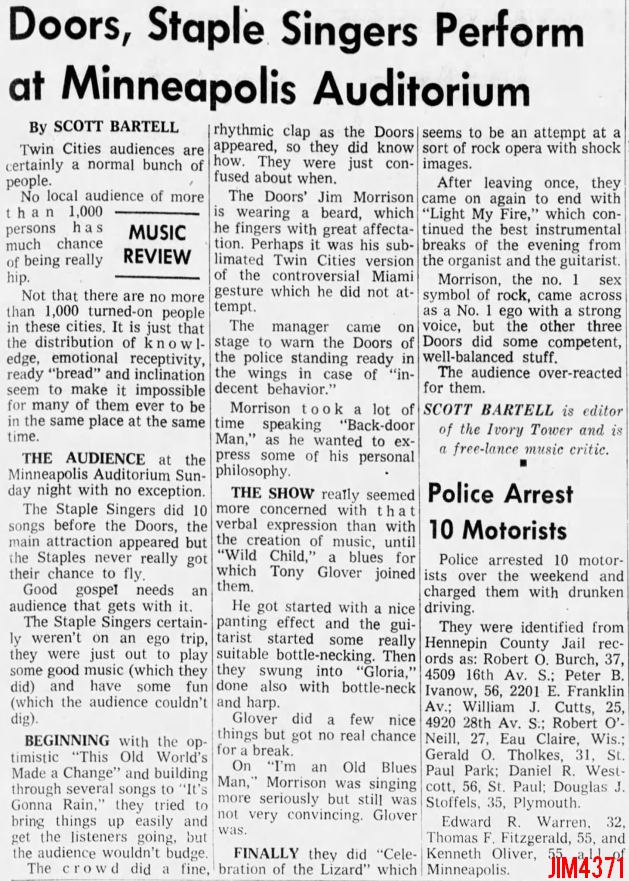 Contributed By: RFritts
PRINT AD #1: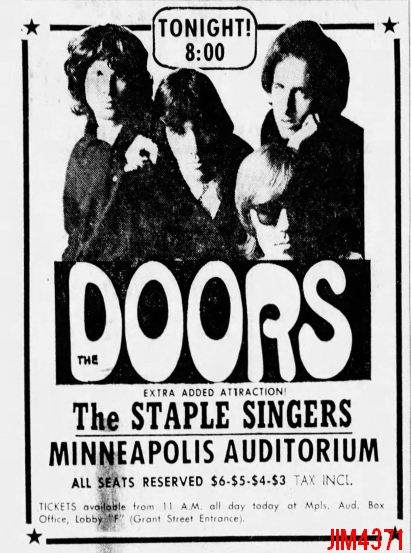 Contributed By: RFritts
PRINT AD #2: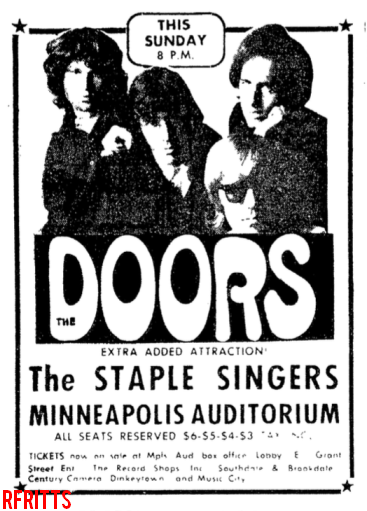 Contributed By: RFritts
PRINT AD #3: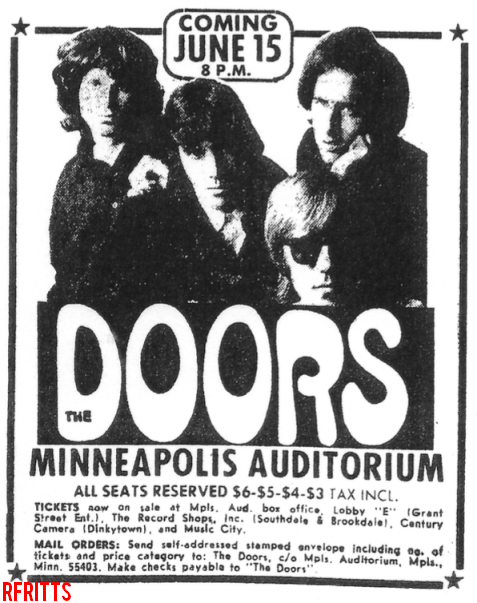 Contributed By: RFritts
---