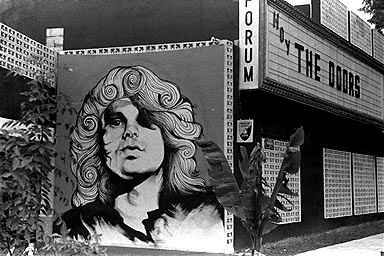 Venue Address: 866 Avenida de los Insurgentes - Mexico City, MX


Promotion: The Castro Brothers
Event: In Concert

Also Performing:
Leo Acosta

Setlists (Typical):
Five To One
When The Music's Over
(Band Introductions)
Touch Me
The End
Light My Fire
(Incomplete)

Recordings / Film:
Airport Interview
Lost Film & Footage

Photographers:
Jerry Hopkins (Marquee)
Unidentified (Amateur & Professional)

Reviews / Info:
-These performances are originally scheduled to take place in May, but are cancelled by authorities due to concerns about rioting.
-Jim Morrison arrives in Mexico prior to Ray, John and Robby.
-After a delayed arrival at the Mexico City International Airport, The Doors are greeted by members of the press.
-During one performance, Jim Morrison introduces The Doors as 'Ramon Manzarek', 'Juan Densmore', and 'Roberto Krieger'.
-The audience reacts enthusiastically to the Oedipal section of 'The End'.
-Several performances are scheduled for broadcast on various local radio stations.
-No television or radio broadcasts are known to have taken place during any of the Mexican performances.
-While in Mexico, The Doors visit the Museum of Anthropology and the ancient city of Teotihuacan.
-Jim Morrison returns to Mexico in 1970 and appears on-stage with a local band.


ARCHIVE/MEMORABILIA:
---
ARTICLE: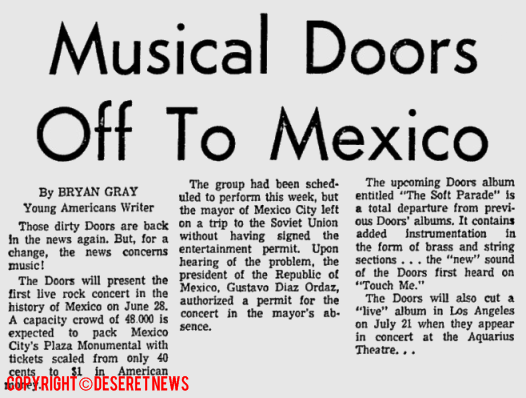 PRINT AD #1: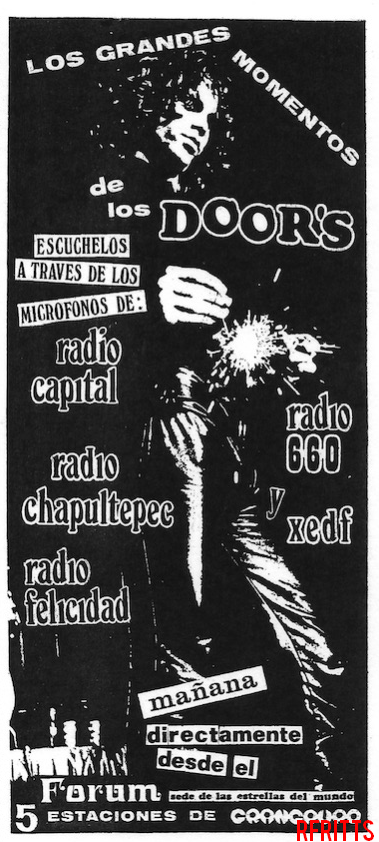 Contributed By: RFritts
PRINT AD #2: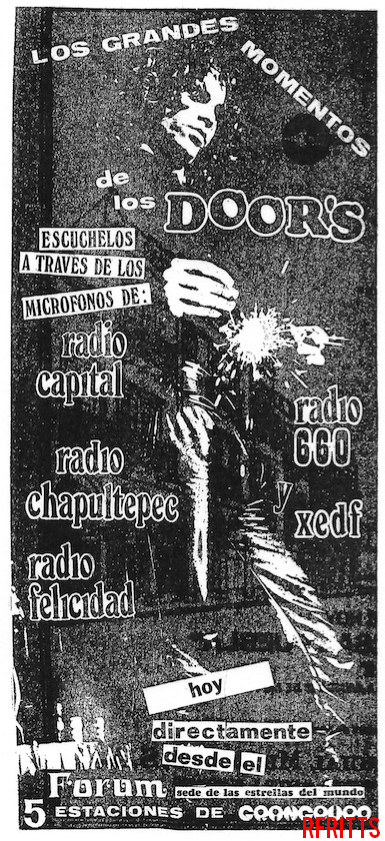 Contributed By: RFritts
---