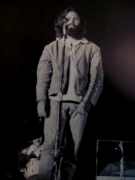 Venue Address: Gold Creek Park - Woodinville, WA


Promotion: Boyd Grafmyre Productions
Event: Seattle Pop Festival

Also Performing:

Led Zeppelin
(Various Performers)
Setlist:
When The Music's Over
Light My Fire
Five To One
The End
-Maggie M'Gill
-Roadhouse Blues
(Incomplete)

Recordings / Film:
Backstage Interview
Professional/Soundboard Recording

Photographers:
Edd Jeffords
Vlad Keremidschieff

Reviews / Info:
-Approx. 40,000 in attendance.
-Lights by Retina Circus.
-The crowd chants "We want The Doors! We Want Morrison!" prior to the performance.
-Jim Morrison takes the stage unrecognized by the audience.
-The Doors open the show with 'When The Music's Over'.
-Jim Morrison is not well received during this performance.
-The Doors are followed by Led Zeppelin.


ARCHIVE/MEMORABILIA:
---
REVIEW:
Newspaper:
Seattle Times
Author:
Susan Schwartz
Publish Date:
July 28th - 1969
Copyright © Seattle Times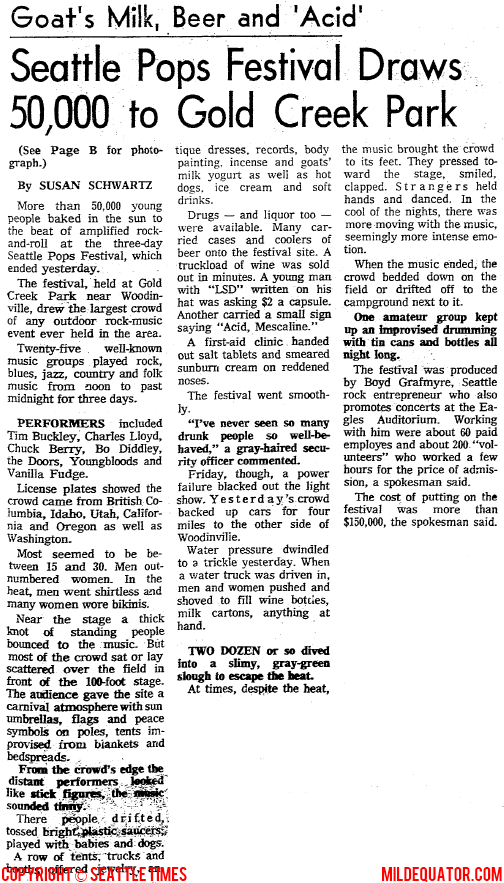 TICKET #1: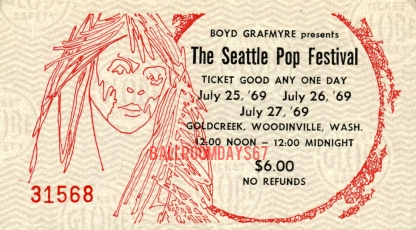 Contributed By:
BallroomDays67
TICKET #2: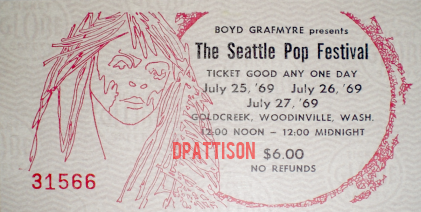 Contributed By:
DPattison
POSTER AD: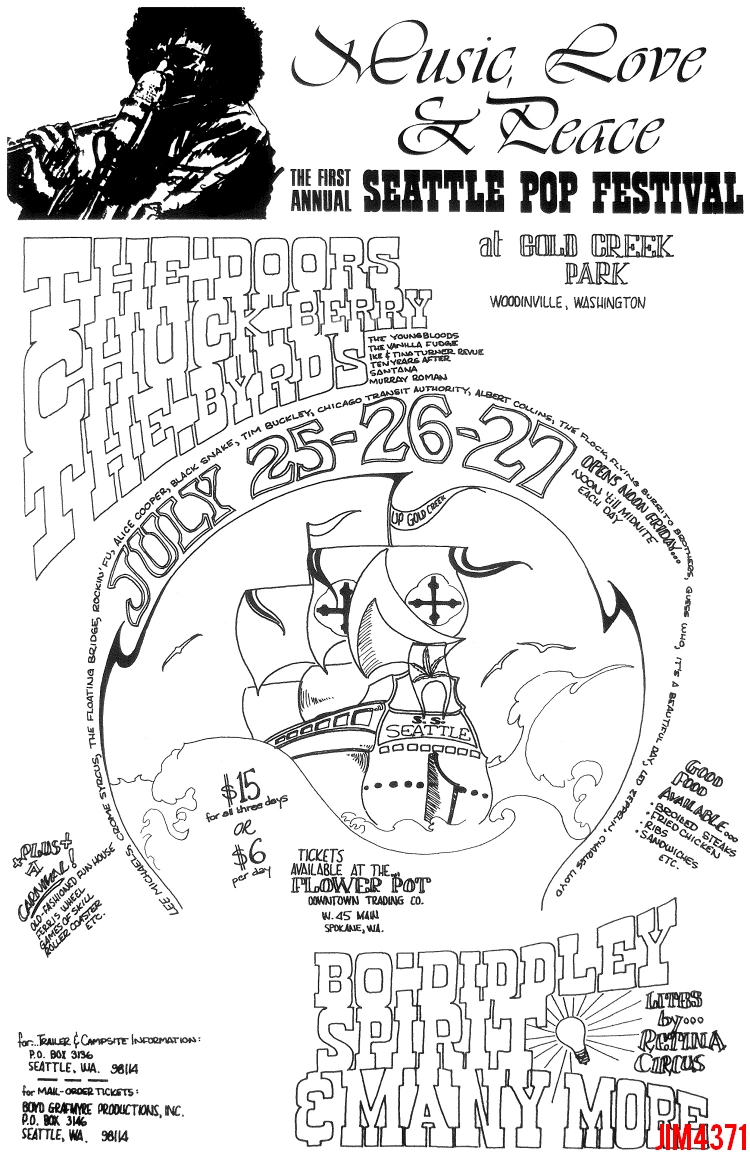 Contributed By:
jim4371
HANDBILL #1: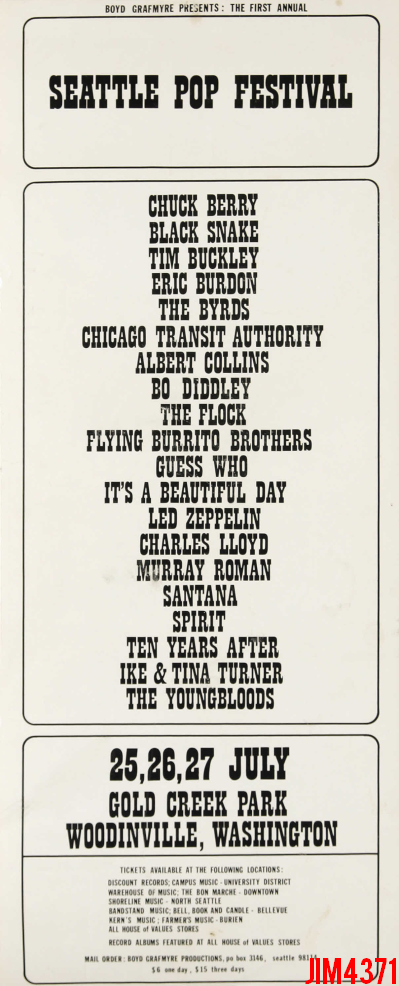 Contributed By:
jim4371
HANDBILL #2: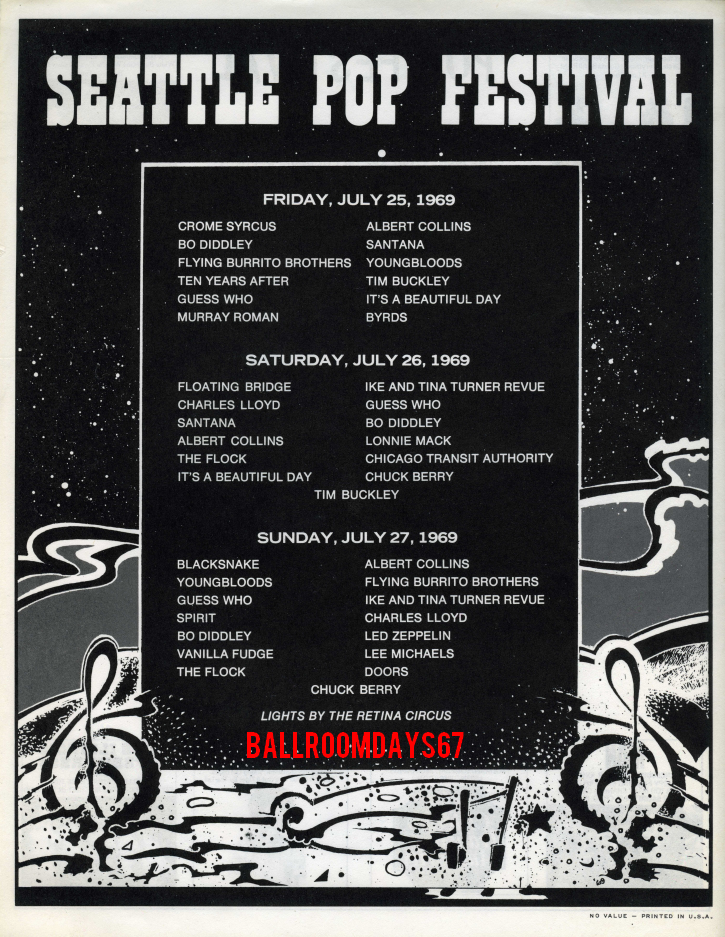 Contributed by: BallroomDays67
Handbill Reverse: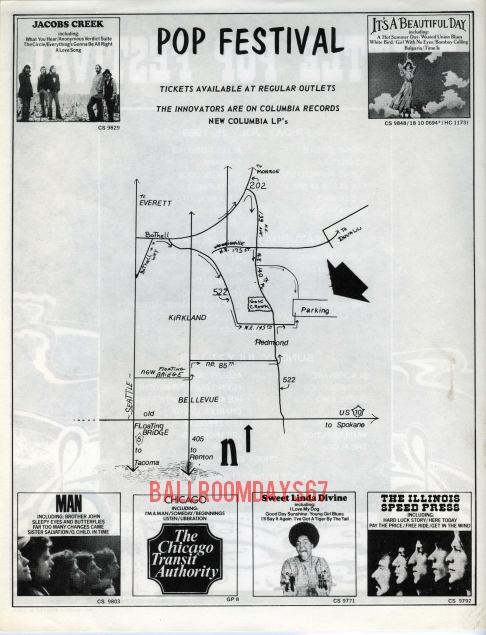 ---