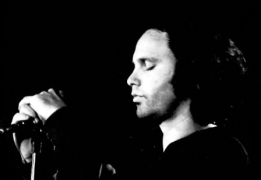 Venue Address: 300 E. Ocean Blvd. - Long Beach, CA


Promotion: West Coast Promotions
Event: In Concert

Also Performing:
Albert King
The Flying Burrito Brothers

Setlist:
Roadhouse Blues
Alabama Song >
Back Door Man >
Five To One
Ship Of Fools
When The Music's Over
-We Got Books To Read
The Spy
Break On Through
Peace Frog
Blue Sunday
Universal Mind
Petition The Lord With Prayer
Light My Fire
-Fever
-Summertime
Soul Kitchen
Love Me Two Times
Maggie M'Gill
Carol
The Crystal Ship
Touch Me
The End

Recordings / Film:
Amateur/Audience Recording #1
Amateur/Audience Recording #2

Photographers:
Henry Diltz
Tom Shaw

Reviews / Info:
-Approx. 12,000 in attendance.
-This is possibly the longest known public performance ever given by The Doors.
-The Doors perform 'Light My Fire' at approx. 11:40pm.
-The audience responds enthusiastically to the lyrics of 'Soul Kitchen'.
-The Doors leave the stage following 'Soul Kitchen' but return for a lengthy encore.
-The audience requests 'The Crystal Ship' during the encore but the song is cut short by Jim Morrison.
-Setlist may be inaccurate.


ARCHIVE/MEMORABILIA:
---
REVIEW #1:
Newspaper:
The Long Beach Independent
Author:
Preston Reese
Publish Date:
February 9th - 1970
Copyright © Long Beach Independent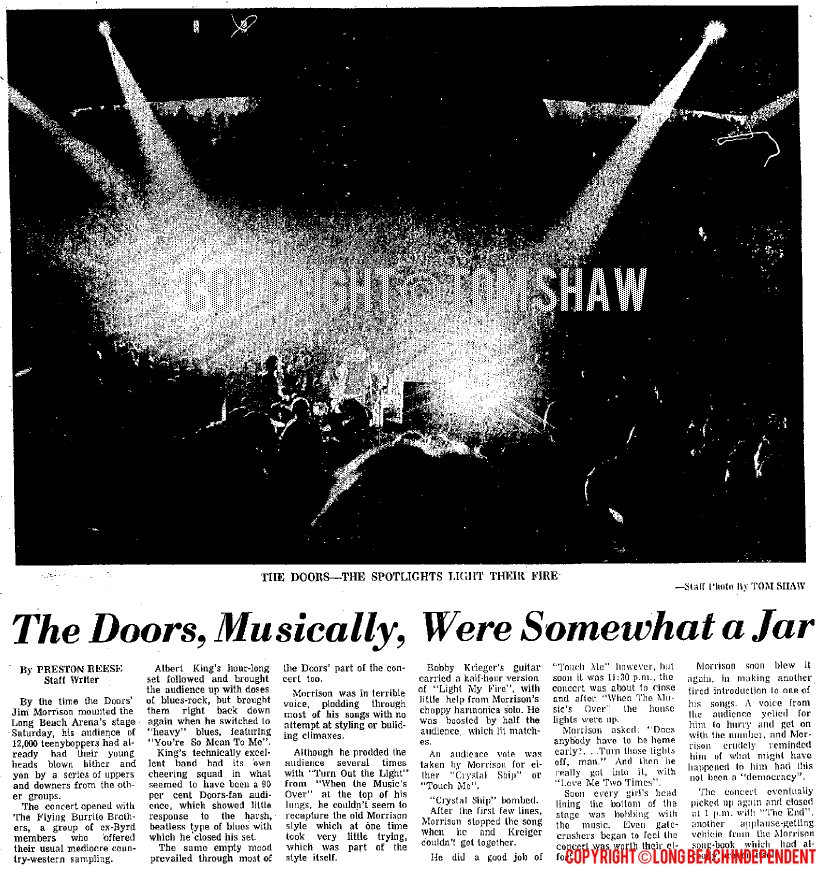 REVIEW #2:
Newspaper:
Los Angeles Times
Author:
Robert Hilburn
Publish Date:
February 9th - 1970
Copyright © Los Angeles Times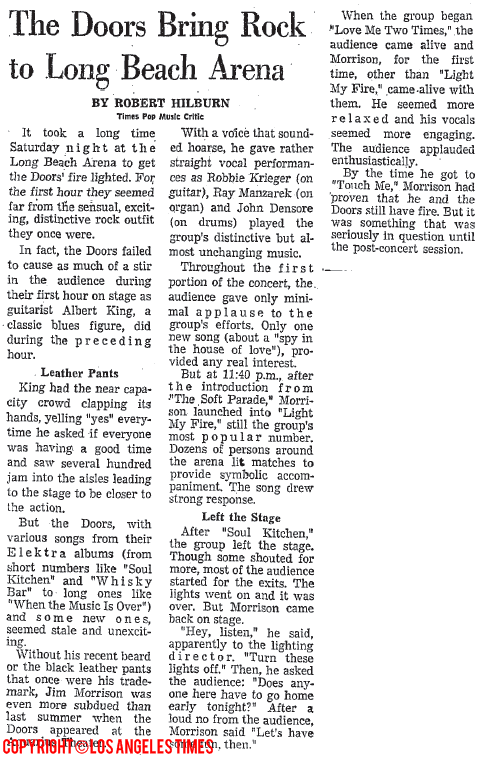 HANDBILL: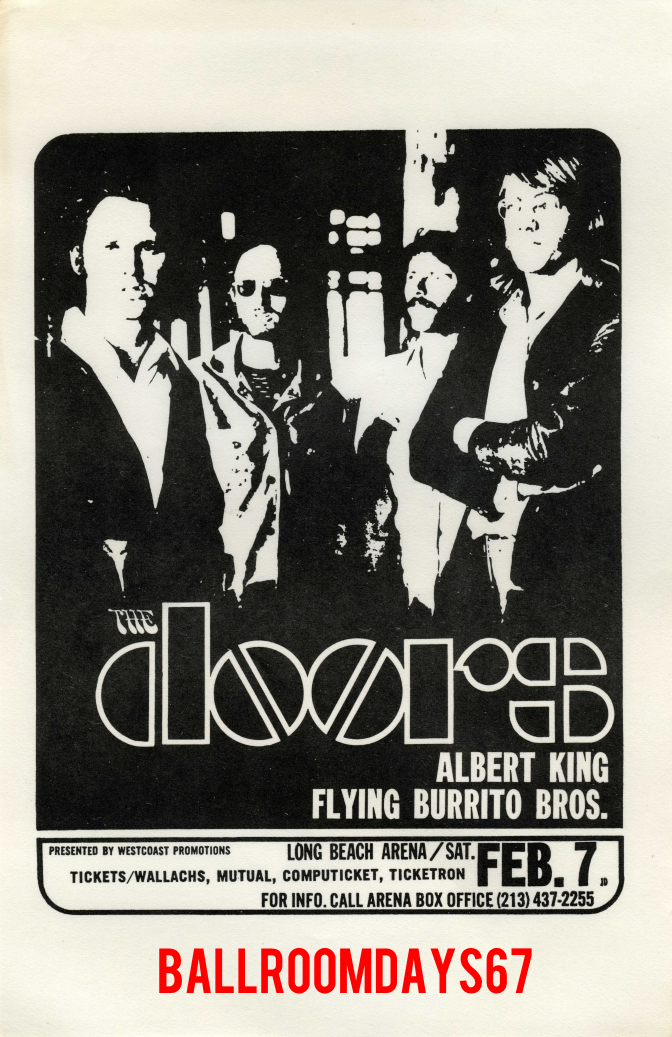 Contributed By:
BallroomDays67
TICKET #1: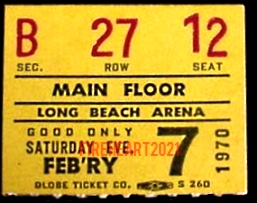 Contributed By:
FireHeart2021
TICKET #2: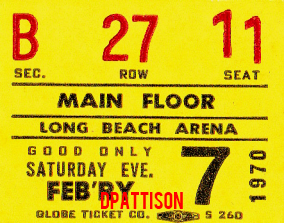 Contributed By:
DPattison
---