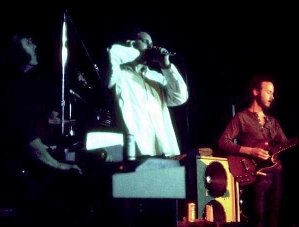 Venue Address: 1900 S. Gaylord St. - Denver, CO


Promotion: D.U. Special Events/Barry Fey
Event: In Concert

Also Performing:
Sugar Loaf

Setlist:
Back Door Man
Five To One
Break On Through
Roadhouse Blues
The Spy
You Make Me Real
When The Music's Over
Ship Of Fools
Mystery Train
-Away In India
-Crossroads
Wake Up!
Light My Fire
-St. James Infirmary
-Summertime
Maggie M'Gill*
-Been Down So Long
The End

* Featuring Ray On Guitar & Robby On Bass

Recordings / Film:
Lost Concert Recording
Lost Film & Footage

Photographers:
Cal Deal

Reviews / Info:
-8:00pm scheduled start time.
-Venue doors open at 6:00pm and approx. 2,000 audience members rush in.
-Approx. 6,000 in attendance during The Doors performance.
-Setlist is derived from newspaper articles, photographs, and the written record of the setlist by a concert attendee.


"...I was at the April 12, 1970 Doors show at University of Denver, and I disagree somewhat with the review by Denver Post's Jim Pagliasotti. I love The Doors, love Jim, but this was not a great show, and the crowd at times, was not pleased.

Jim was drinking, pounding numerous 16-oz beers onstage from the get-go. The show was at times sloppy, some of the crowd was starting to get restless, even hostile - even a few folks booing, though not loudly. Parts of the show were so bad, my roommate Dean was laughing a lot, as unlike me, he wasn't even really a Doors fan in the first place - he just went along with me for something to do.

There was even a section of 2 songs (Maggie M'Gill / Been Down So God Damn Long) where Robby played a bass and Ray played guitar (I am not making this up) that were, in my opinion, particularly awful to the point of being embarrassing. The crowd didn't know much better, but believe me, the musicians in the audience did. Worse yet, Ray, who usually was the solid dependable guy onstage, was acting like even HE was loaded during the 'Ray-guitar' portion, and Ray wouldn't stop playing the guitar even after one of the songs ended. Jim, of all people, had to reach out, mute the strings with his hand, and see that it got handed back to Robby. Again, I know you don't believe it, but I'm not making this up. My roommate at the time likely remembers it also. He was at times laughing so hard, I'm sure he hasn't forgotten it.

McKevitt's Marauders - most likely referring to Denver's District Attorney during that period '67-'71 Mike McKevitt - one of the many notorious republicans that were in power in Denver during the peak Denver 'hippie' years of '66 thru '71. You were either 'hip' or 'straight' ... young or old. It was a culture war, just like the rest of the country at the time. In short, no, I don't remember seeing any cops with cameras/tape recorders at DU April '70, but it wouldn't surprise me.

Jim Parker
Denver, CO
Copyright © 2013 Jim Parker

A Special Thanks to Jim Parker for providing his review of the concert to MildEquator.com!

Be sure to read Jim's review of The Doors New Year's Eve performance at The Family Dog in 1967!


LOST FILM
---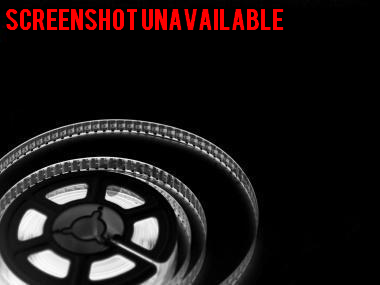 Info:
During The Doors performance at the University of Denver in 1970, a activist group known as 'McKevitt's Marauders' is said to have filmed and recorded the show for possible use by authorities. The performance is relatively uneventful and the footage, if anything was filmed, was most likely trashed or forgotten very quickly.
ARCHIVE/MEMORABILIA:
---
REVIEW:
Newspaper:
The Denver Post
Author:
Jim Pagliasotti
Publish Date:
April 13th - 1970
Copyright © The Denver Post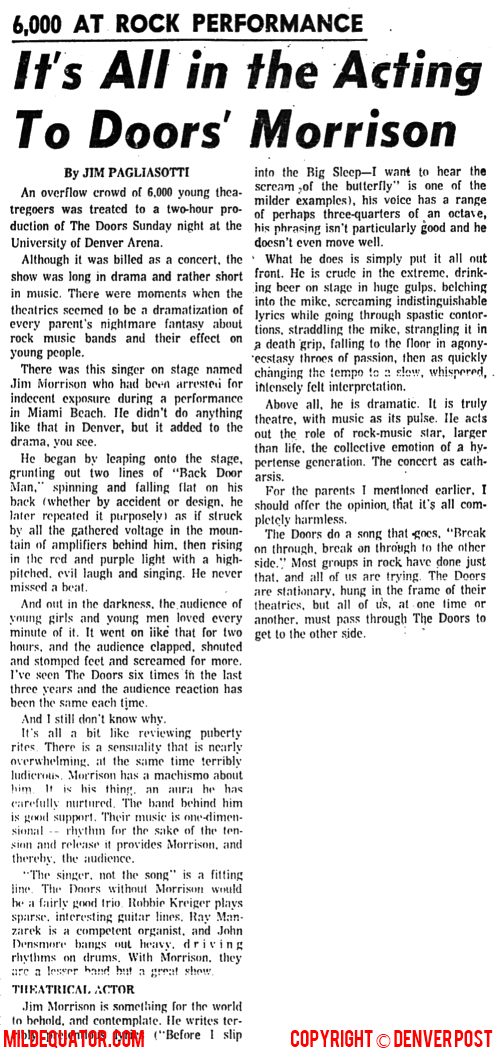 ---